"Dancing With the Stars" awarded its Season 27 Mirrorball trophy Monday night, and the winners are ...
Radio personality Bobby Bones and pro dancer Sharna Burgess!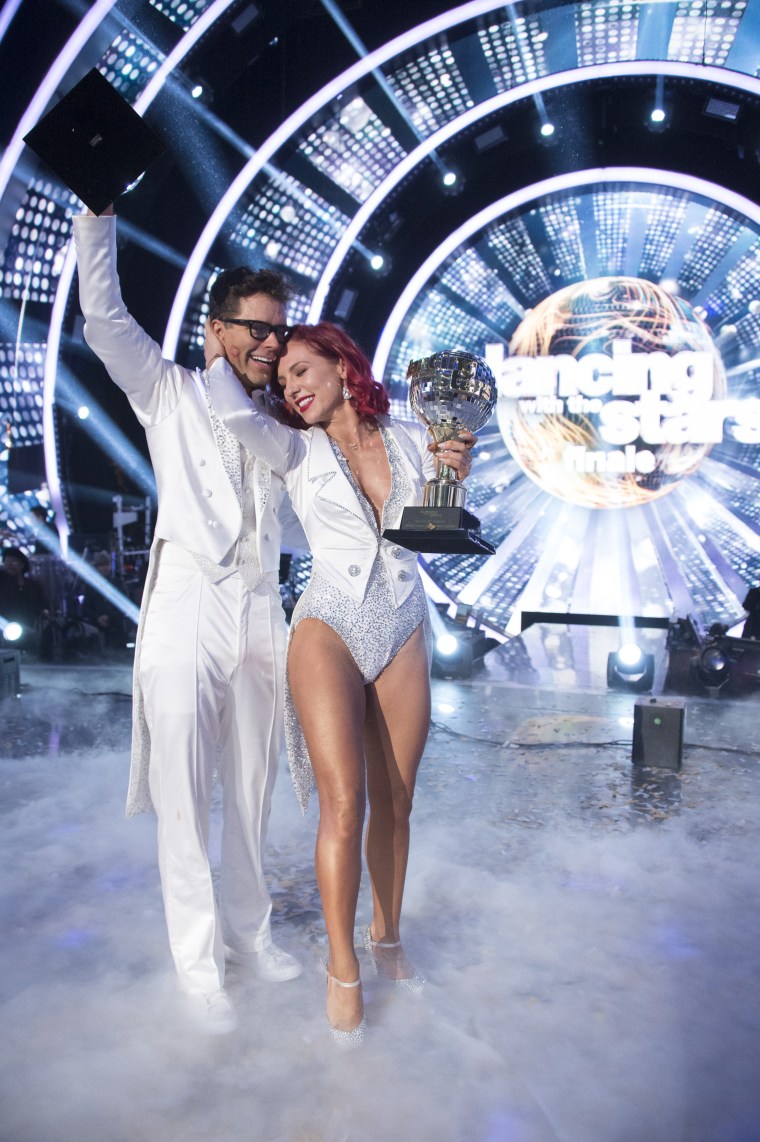 Say what?
That's more or less the reaction across the internet following the revelation of the winning pair, including a note from a disappointed Neil Patrick Harris:
Even the couple themselves felt they had little chance.
"She hasn't won (before), and no one expected me to win," Bones told Good Housekeeping before the finale.
"Listen, I'm not supposed to win this show, but I don't believe people are supposed to do anything in life," he added. "We have to go and create our own path."
For fans of the show there was little justification for Bones and Burgess to come out on top. The pair were among the lowest-scoring dancers throughout the season, and coming into the finale the highest he'd scored from the judges were three 8s.
In addition, the highest-scoring dancing pair of the season, Juan Pablo Di Pace and Cheryl Burke were eliminated last week.
"It's a shame because Juan Pablo Di Pace was by far the best dancer, the best celebrity on the show this season. And he goes home in the semifinals," 2014 "DWTS" winner Alfonso Ribeiro told Yahoo earlier this week. "There's something wrong with the show when that happens."
But that's the thing about "DWTS" and any judging that brings in the popular vote: The final winners are chosen by both a combination of the judges' scores and viewer votes, so the best dancer is not guaranteed to win.
Bones just turned out to be so popular the judges' scores weren't important. So what is he up to next?
"If we win, we're getting little Mirrorball tattoos," he told Good Housekeeping.
We're looking forward to seeing that!
Congratulations to the winners!