This year marks the 30th anniversary of one of the most memorable teen angst films to ever hit the big screen: "The Breakfast Club." But even though fans of the '80s flick have likely watched it many times over the years, there are a few things about the film they won't remember — since they never knew about them.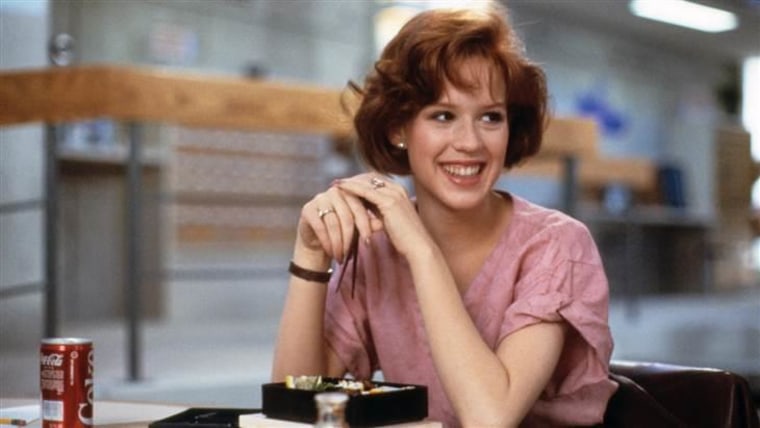 In a recent interview with Time, star Molly Ringwald shared several surprises.
While she's known for her portrayal of the snobbish Claire, that wasn't the role she was first up for. "I was originally considered for the role of Allison," she said of the "basket case" part that went to Ally Sheedy.
The group dance is undoubtedly one of the most iconic scenes from the movie, but that musical moment wasn't meant to feature all the teens. "In the original script, it was supposed to be just my character dancing," Ringwald confessed. "And I've never really considered myself a dancer. ... I was like 'Ahhh God, I don't know about this.'" So director John Hughes made a last-minute change to big in the group and appease the actress.
At the end of the film, the ragtag cast of characters left detention with a newfound respect for one another and a connection that was bound to continue. But in real life? Well, there's one member of the gang Ringwald hasn't kept up with. "The only one I haven't really seen is Emilio [Estevez]," she said. "I don't think I've seen him in years."
But perhaps the biggest surprise of all is that while "The Breakfast Club" seems timeless with its coming-of-age angle, Ringwald just doesn't think it would work as a fresh film today. "No one would have talked," she said, thinking of the characters in 2015. "We would have all just been sitting there with our phones texting our friends."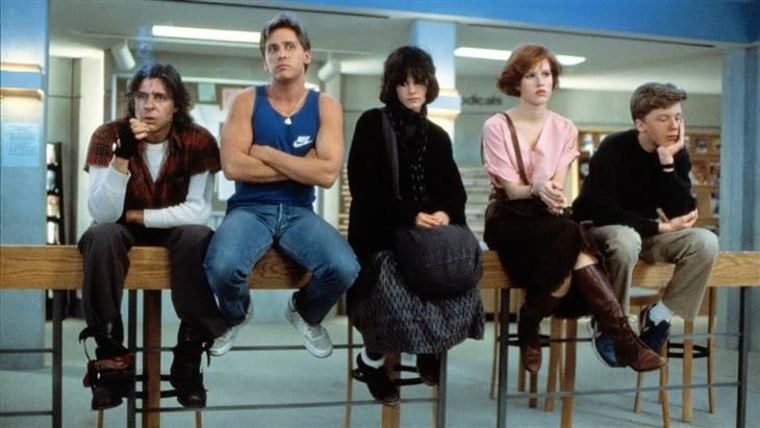 Good thing the original was so good, there's no need for a remake! See for yourself when "The Breakfast Club" returns to theaters for an anniversary run on March 26 and 31.
Follow Ree Hines on Google+.