It's the end of an era for Abby Lee Miller's original dance studio.
The former "Dance Moms" star, 57, opened up about her decision to sell her studio in Pittsburgh the setting for the first several seasons of her Lifetime reality show.
"It was time. I loved every moment in that studio — even some of the rough ones, yes, or the heartbreaking ones," Miller said in a recent Instagram video. "They were important to me, to my history, and the laughter and the fun and all the victories … but all good things come to an end."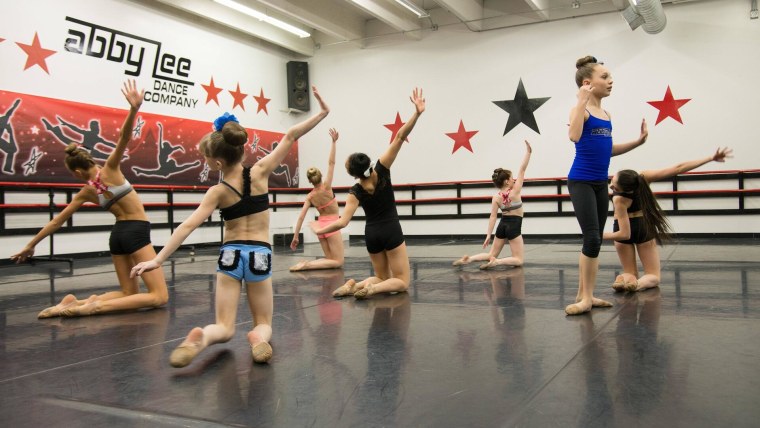 Miller said it was "very bittersweet" to part ways with her Pittsburgh studio, but noted that her circumstances have changed since her "Dance Moms" days.
In 2018, Miller was diagnosed with Burkitt Lymphoma, a form of cancer that left her unable to walk.
"I sold my property. I didn't sell my name. I didn't sell my brand. I didn't sell my life's work. I sold brick, mortar, cinder blocks and an amazing dance floor that is still in mint condition. The best floors that I ever stood on," she said in her recent Instagram post. 
"But I'm not standing right now," she continued, "and I'm not in Pittsburgh teaching, I'm all over the world teaching."
The Abby Lee Dance Company founder now gives workshops and speaks at events in various cities, as well as on Zoom, according to some of her recent Instagram posts. 
Her Los Angeles-based dance studio is also apparently still active. 
Miller shared that as she sells her Pittsburgh studio, she will be auctioning off some "Dance Moms" memorabilia, including dresses and props.
"While I wish I could hold onto every piece of history in that studio, it is just impossible and I want to share as much as I can with YOU the fans, family and supporters of the Abby Lee Dance Company," she wrote on Instagram.
She noted that the studio space will be transformed into a daycare center.
"It's going to somebody that needed it, somebody that wanted it. Not another dance teacher," she said. "I mean, c'mon, who's going to do what I did in that building all those years? Nobody. Times have changed, yes.
"So there will still be children, it will be happy, it will be fun, it will be a wonderful place for the community," she added, "and I could not be prouder."