"Saturday Night Live" legend and man of many voices Dana Carvey stopped by TODAY Thursday to talk about his new impression series and — no surprise — he did it with a series of impressions.
"First Impressions" is a comedy competition featuring up-and-coming talents. Carvey will serve as the in-house expert and sometimes-host of the show.
But what TODAY's Matt Lauer wanted to know about the show is what would Jimmy Stewart say about it? Or maybe Johnny Carson?
Or, you know, Donald Trump?
As it turns out, all of them chimed in — as did Bill and Hillary Clinton and George H. W. Bush, too — via Carvey's perfect on-the-spot impersonations.
MORE: From Palin to Clinton, 'Saturday Night Live's' 10 funniest political impressions
And Carvey-as-Trump even had something to about what it might be like if the reality star mogul lands the highest office in the land — and things don't go as planned.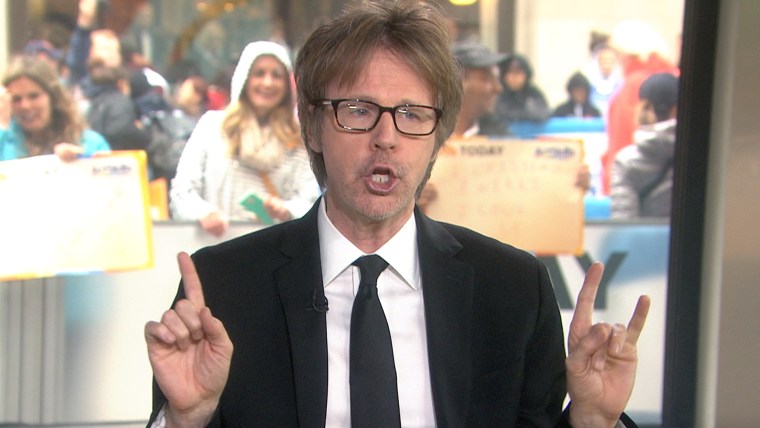 "We had a fabulous nuclear war," he raved. "Let me tell you, our bunkers are so good! The Chinese bunkers? A disaster. They're a disaster. Terrible, terrible bunkers."
MORE: Dana Carvey reprises 'Choppin' Broccoli' with full orchestra on 'Tonight Show'
Watch the video for big laughs and then tune into "First Impressions" for more from the funnyman. The series premieres May 10 at 10:30 p.m. ET on USA.
Fans of Dana can also check out his greatest hits from "SNL" and "First Impressions" on NBCU's new digital subscription comedy service, Seeso.
Follow Ree Hines on Twitter.