Despite what you may have heard, Dakota Johnson is not pregnant.
Sure, the internet rumor mill reported otherwise earlier this week. And even on Thursday, Ellen DeGeneres told the actress that "it came out that you were pregnant," and then asked her, "How's that going?"
However Johnson soon put the rumors to rest.
"Well, the only thing I'm pregnant with is a lot of really good ideas," she said. "Not any babies."
But she understands why there's so much confusion. It all kicked off after she was spotted as the guest of honor at a balloon-filled party.
"It was my birthday, and there were balloons that happened to be pink and blue," the 29-year-old explained. "And so then I was pregnant."
Except, of course, she is not. But the fact that the balloons were then released, as they might be at a gender-reveal party, it was sort of a logical leap for onlookers.
"I didn't know the balloons were going to be released," she said. "They were just in an arch, but I guess that accidentally happened. One of the ends just got let go."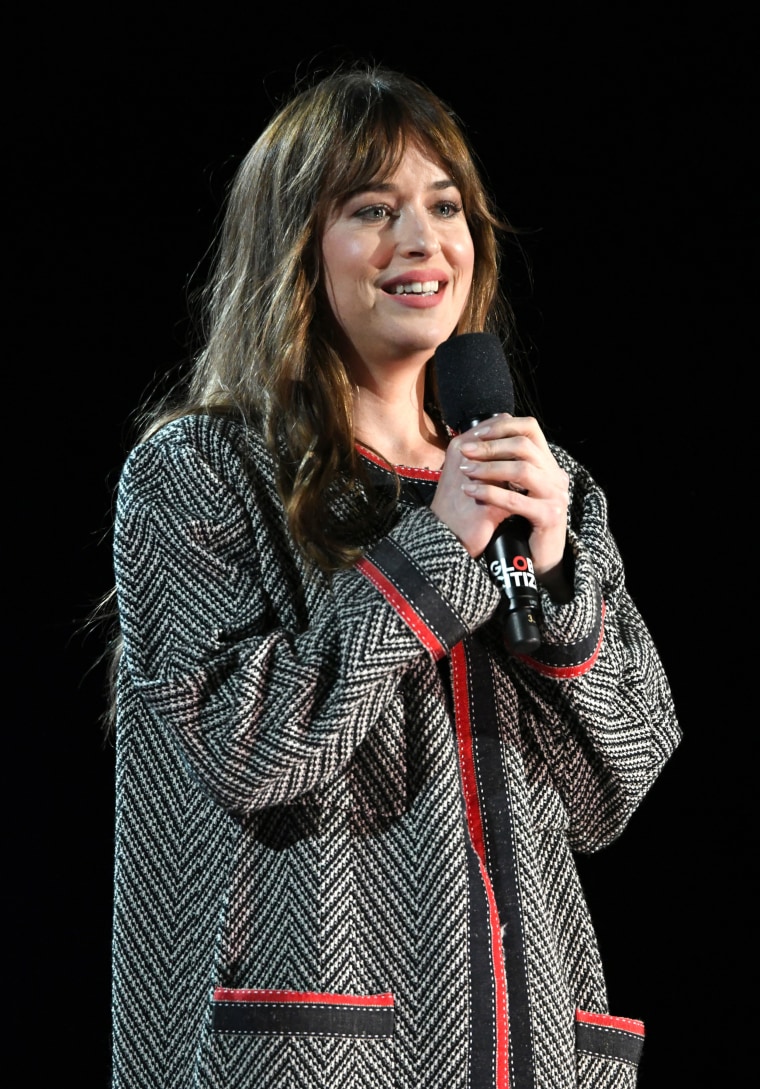 And all of that happened just days after the "Fifty Shades Freed" star made an appearance at the Global Citizen Concert in Central Park wearing a heavy overcoat that had some fans wondering if she was concealing a baby bump.
If they still had any doubts, the outfit she wore on "The Ellen DeGeneres Show" — which the host dubbed "mighty tight" for "a pregnant woman" — cleared them right up.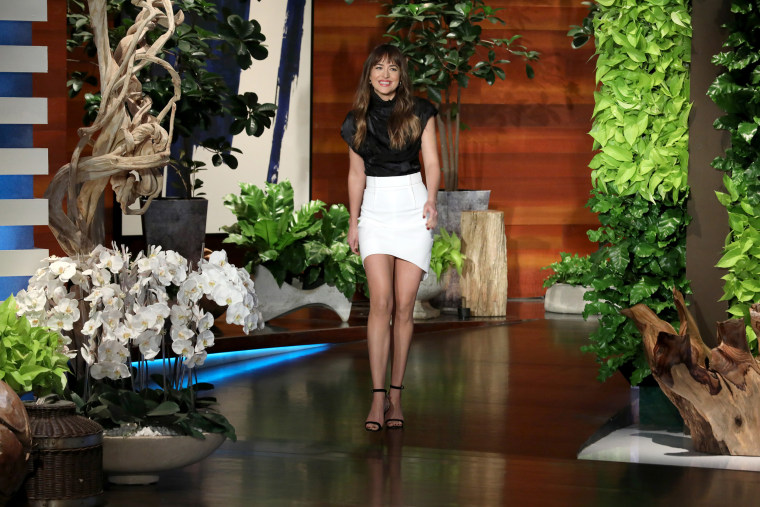 While there's no little one on the way for Johnson — at least not yet — she did enjoy one part of all the baby hubbub.
"A lot of people congratulated me!" she said with smile.