At just 26 years old, Dakota Johnson is still quite young — even by Hollywood's sometimes-skewed standards. But that doesn't mean she isn't worried about the ageism most women in the industry eventually face.
That's because she's seen it play out time and time again in her own family.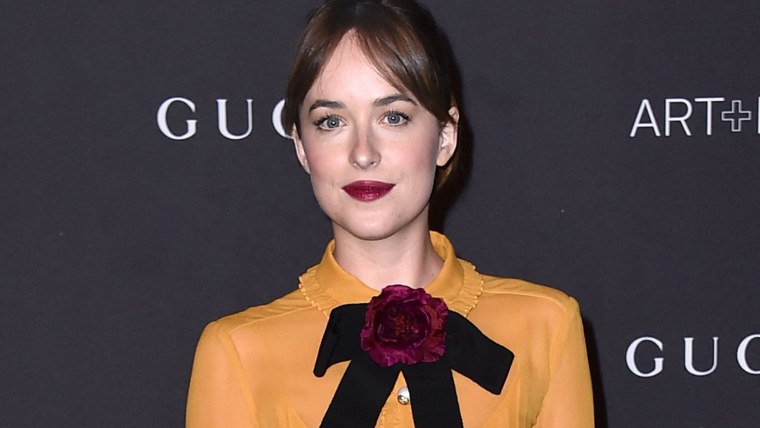 Johnson's mother is Melanie Griffith (58) and her grandmother is Tippi Hedren (85), and she's aware that both women have gone from being in-demand big-screen stars to actresses working hard to maintain careers.
"Why isn't my mother in movies? She's an extraordinary actress!" Johnson said in a frank interview with British Vogue. "Why isn't my grandmother in movies? This industry is f**king brutal."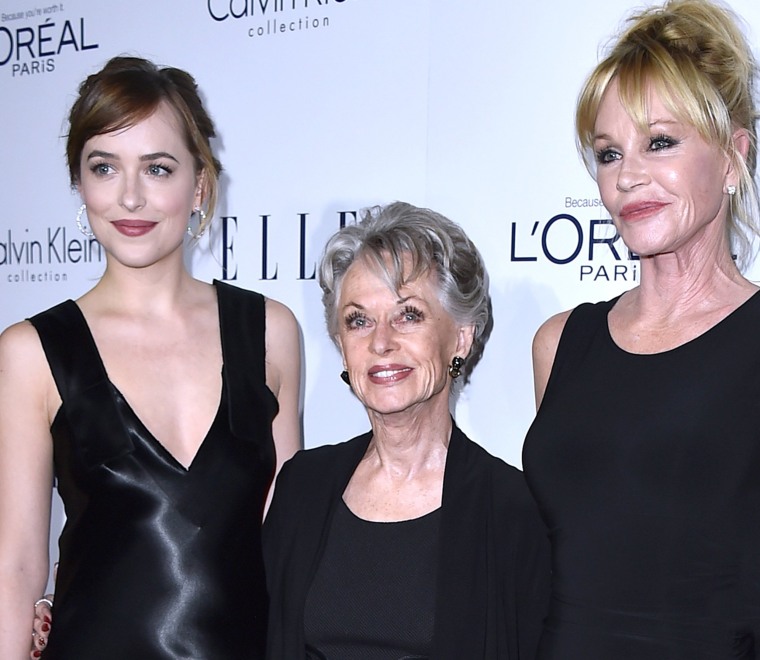 Even at her age, Johnson already feels the fear of ageism's consequences creeping in.
"No matter how tough you are, sometimes there's the feeling of not being wanted," she explained. "It's absurd and cutthroat. Whenever I have downtime, I'm unsure that I will ever work again."
MORE: Melanie Griffith shares 'unfiltered' Instagram pic, dares haters to say 'more mean things'
For now, at least, the "Fifty Shades of Grey" star can put that concern aside.
She has one completed film set to hit the big screen in the spring (crime drama "A Bigger Splash") and four other movies lined up for the future — including two in the successful "Fifty" franchise.
The February issue of British Vogue, featuring Johnson's full interview, hits newsstands Thursday.
Follow Ree Hines on Twitter.