In honor of the holiday aimed at reminding Pop that he's a star, it's important to remember that pop stars are dads, too, and that they do a lot of the same stuff we do. They just do it all very differently. But don't let that get you down, Daddy-o.
If your Father's Day plans involve attending a sporting event, getting on an airplane, or just going to the movies, you -- or your dad -- are thisclose to being a celebrity. Let us help remind you why you're not so bad off.
Get in the game
After tickets, parking, food and souvenirs are factored in, it might cost you a month's salary to manage to take the wife and kids out to a ballgame. Add in a good pair of binoculars and you could get a glance at David Beckham and his wife, Victoria, and their four kids ... sitting a lot closer to the action than you. But those seats aren't so perfect -- who wants a face full of cheerleader all night? Nothing wrong with being an upper-deck dad!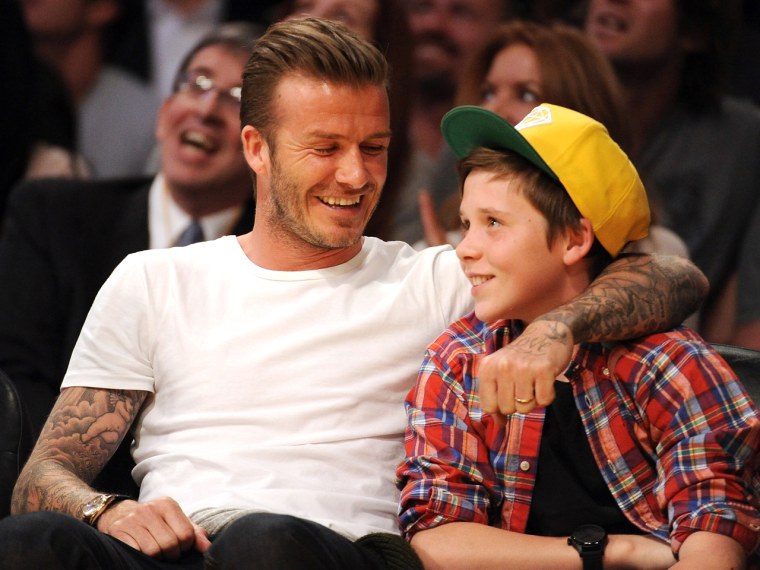 Fly, fly away
Any hardworking dad would love a vacation for Father's Day. Thinking about loading the minivan for a quick drive to the beach? That does sound nice -- right up until the part where you get in the car. Maybe try flying somewhere instead, since the kids are buying. If you're lucky, while you're standing in the security line with your shoes off, you'll see Brad Pitt and one or all of his six children stroll by. Yeah, they have their shoes on and they have giant bottles of shampoo in their carry-on bags, but you might star in your own hilarious TSA harassment video on YouTube!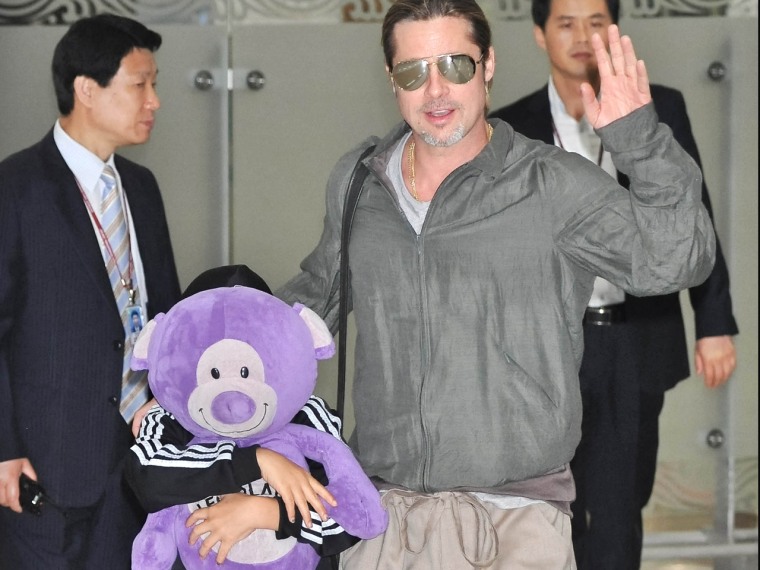 Take in a movie
Forget the game. Forget the trip. You're a busy dad who just wants to escape to the movies for a couple hours. Find something worth spending $12 a ticket on -- "Sorry, Jimmy, Daddy doesn't do G-rated" -- get yourself $45 worth of snacks, and relax. If the movie is lousy you can take solace in knowing you didn't star in it, fly around the world promoting it, or stand on the red carpet outside the theater pretending you're proud of it. Thumbs up!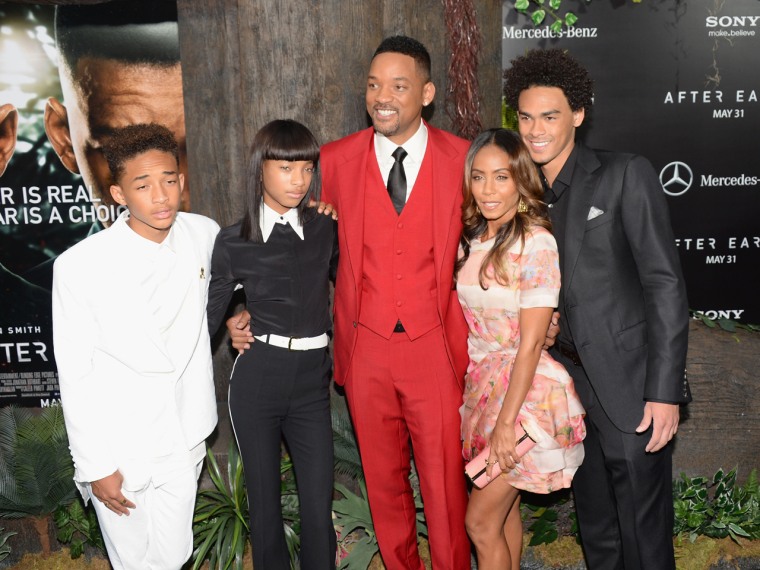 What else do celebrity dads do? They ride little scooters (Hugh Jackman), pick their kids up from school (Paul Rudd) and swim in pools (Tom Cruise). Check these guys out and many more in our annual Hollywood Dads slideshow, below.
And, happy Father's Day! You're a great dad, even if you don't play one on TV.
The leading men of movies, TV, music and more are also stars at home.