Millions know Cynthia Nixon from her "Sex and the City" role as redheaded Miranda, but on TODAY Thursday Nixon revealed the truth — about her hair.
"[I'm] not a redhead," she chuckled. "A natural blonde. A little enhanced at the moment, but a natural blonde."
The discussion came up when the show rolled a clip from one of her early TV moments, when she appeared on the game show "To Tell the Truth." She was an excited 2nd grader and had shoulder-length light locks.
She went red, she said, because of "SATC."
"Kim [Cattrall] and Sarah [Jessica Parker] were blonde, so we wanted to mix it up a little," she said. "Then it became like an emblem for the character — she's so fiery; she's a redhead."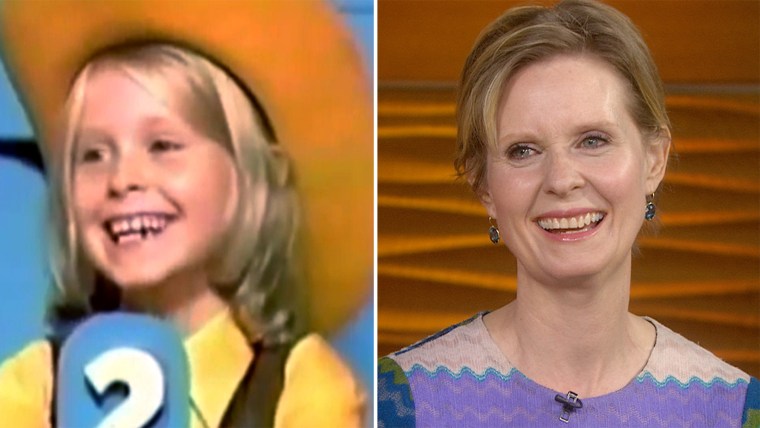 But times and hairstyles change! As do jobs — Nixon has recently added two more movies to her resume.
"Stockholm, Pennsylvania" premieres on Lifetime on May 9 at 8 p.m., and "5 Flights Up" opens in theaters on May 8.
Check out the video for more, and don't miss Nixon's classic clip!