TODAY contributor Elizabeth Mayhew took one for the team this morning when she fell victim to a sharp knife during a segment. 

Elizabeth was showing Hoda Kotb and guest co-host Jenna Bush Hager how pouring vinegar on a cutting board before slicing an onion can prevent you from tearing up. (Science nerds: The vinegar neutralizes the sulfuric acid in the vinegar that makes you cry.)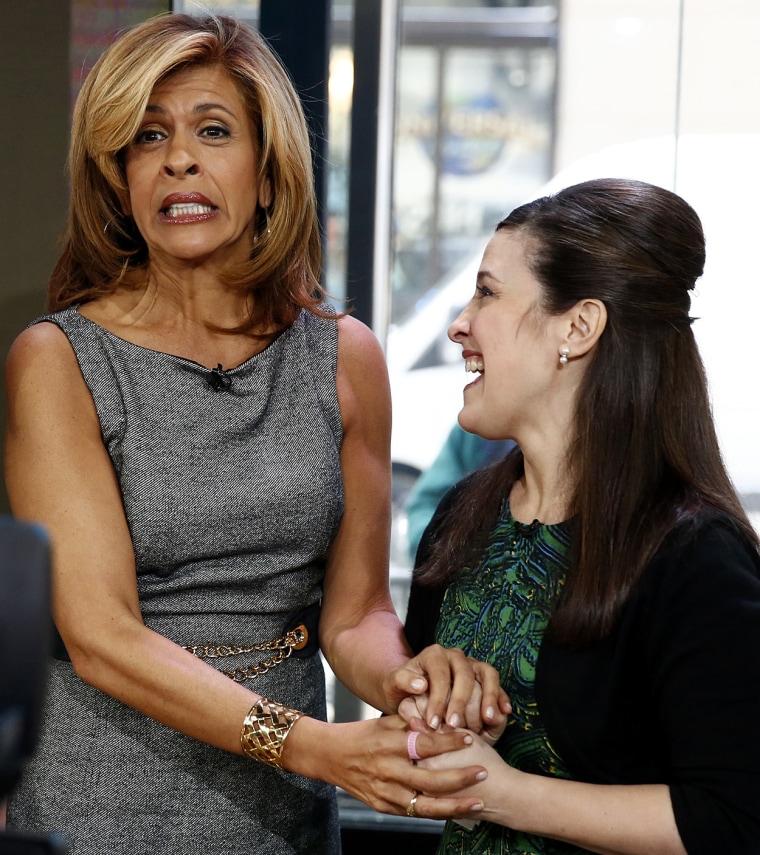 Elizabeth seamlessly cut up the onion, but one finger had a mean run-in with the knife.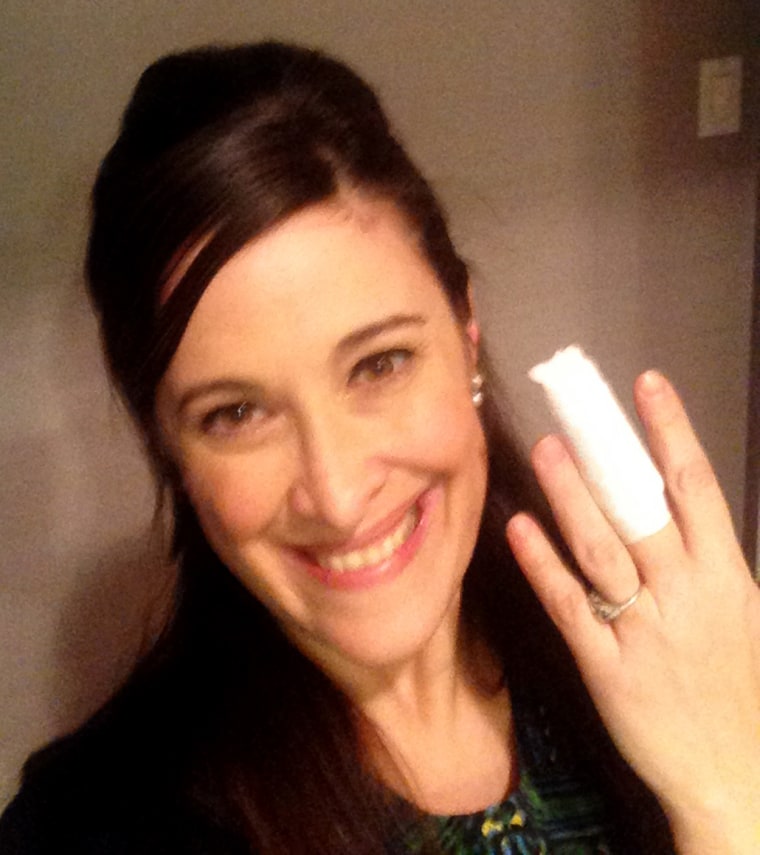 "Oh gosh! Don't cut your finger," Hoda and Jenna shouted.
It was too late. The knife won. 
But Elizabeth was a true pro. Grabbing a paper towel to cover up the cut, she segued seamlessly into her next tip. 
Concerned, Hoda and Jenna helped Elizabeth through the rest of the segment. When it was time to demonstrate the right way to slice tomatoes, Jenna substituted for Elizabeth.
"The cut was bad enough that I need to go to a doctor," Elizabeth told TODAY.com after the show.
Fortunately, the wound didn't require stitches: Just a quick clean-up, a bandage and some antibiotic to be on the safe side. 
A former caterer, Elizabeth is used to getting cuts now and then. She assured us she's "totally fine!"
Follow TODAY digital guy Kyle Michael Miller on Twitter.