Season 10 of "The Voice" hasn't even debuted yet, but there's already a standout star among the contestants.
And she's a familiar star.
A new sneak peek from the upcoming season reveals that Alisan Porter — who made a name for herself in the '90s as the cherub-cheeked child actress from the big-screen dramedy "Curly Sue" — can really sing.
MORE: 'Curly Sue' star Alisan Porter reveals battle with alcoholism, journey to recovery
In fact, Porter's blind audition performance of the Linda Ronstadt hit "Blue Bayou" inspired all four "Voice" coaches — Adam Levine, Pharrell Williams, Christina Aguilera and Blake Shelton — to turn their red seats in her direction, and then get out of those seats for a standing ovation.
"I was an actress when I was very young," Porter, who also appeared in the Steve Martin flick "Parenthood," told them. "It's not my passion. This is my passion."
They could tell.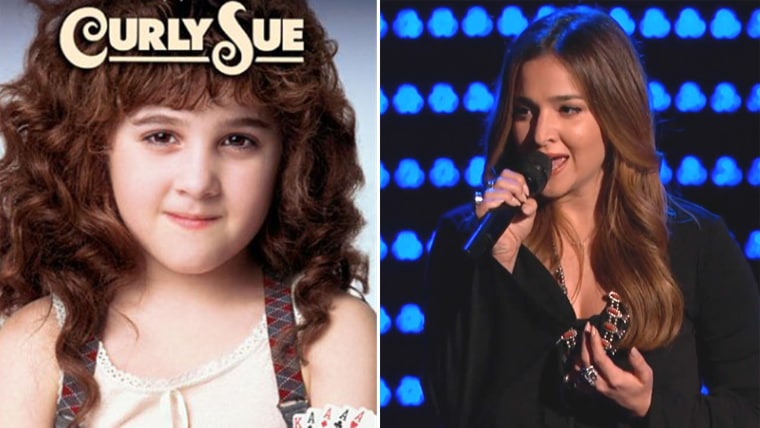 MORE: Gwen Stefani returning to 'The Voice' as adviser for Blake Shelton's team
"That was the most beautiful, flawless, passionate, pitch-perfect thing I have ever heard in my entire life," Levine told her as he urged her to join his team. "I'm astonished by you. ... You're going to win 'The Voice,' and I believe you can do it on my team."
But, of course, they all wanted her for their teams. After some careful consideration, she ... made a decision we'll have to tune in to see for ourselves!
Season 10 of "The Voice" kicks off Feb. 29 at 8 p.m. ET on NBC.
Follow Ree Hines on Twitter.