Tom Cruise and Katie Holmes continue their campaign of public displays of affection.
The couple was spotted "sucking face" — as one stunned onlooker described it — at Milky Way, a Los Angeles restaurant owned by Steven Spielberg's mother.
"They were making out like cats in heat," says a source. "People whipped out their cell phones and diligently spread the news." Eventually, the twosome was joined by Spielberg, and the threesome had a power lunch.
Cruise's spokeswoman says that the meeting with Spielberg was just a friendly get together. "Tom and Steven are good friends," LeAnne Devette told The Scoop. "He's at Fox, and the Milky Way is near the studio."
Avoiding the media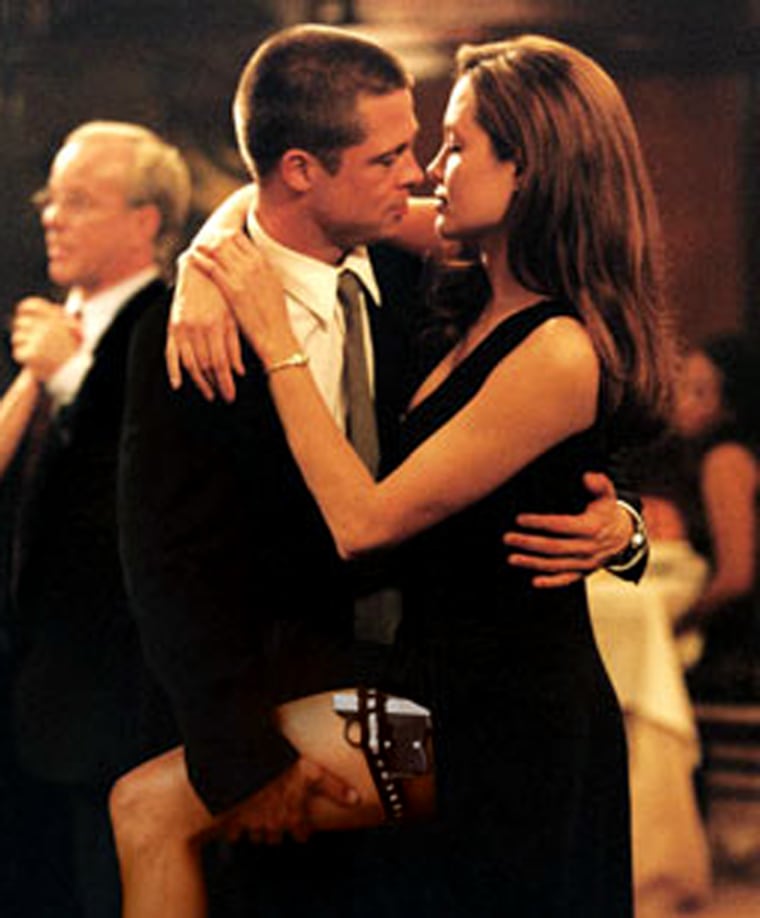 Meanwhile, Brad Pitt and Angelina Jolie aren't nearly so eager to be seen in public together.
"Mr. and Mrs. Smith" opens June 10, but the two co-stars of the film are apparently being very selective about which media will be included in the flick's publicity campaign.
Talk shows that usually book stars of new movies have been trouble snagging the pair, whose relationship has been the subject of tabloid speculation.
"We've been trying, and usually when someone has a movie opening it's no problem," one talk show producer tells The Scoop. "But you can understand their reluctance to face the media."
Notes from all over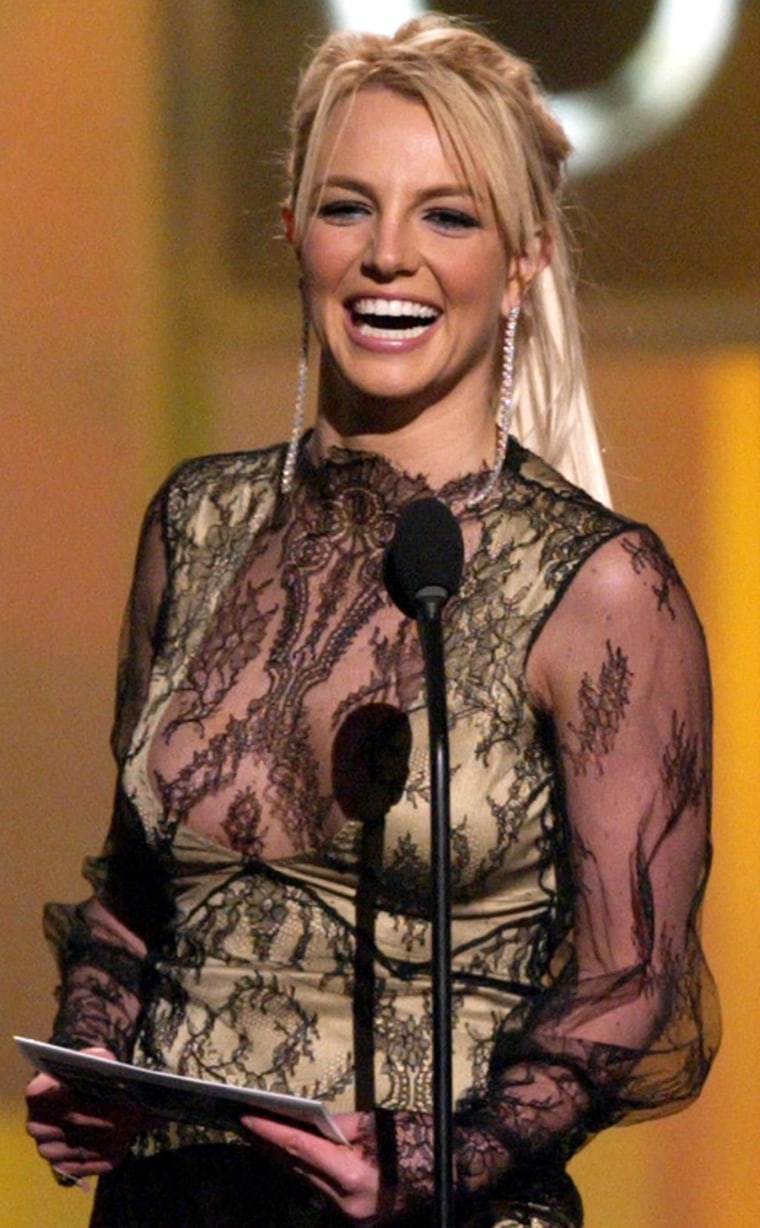 Soap star cutie Rebecca Budig, now married to ex-"Bachelor" Bob Guiney, says that watching Britney Spears' new reality show is "like watching a train wreck."   . . .Rebecca Loos, the bisexual woman who claims to have had an affair with her former boss David Beckham, is appearing in a British documentary called "Power Lesbians."  . . . Jessica Simpson's upper lip is looking a tad plump lately, notes AwfulPlasticSurgery.com. "I feel sorry for that lip," notes the site. "The poor thing looks like it wants to explode like an overcooked hot-dog wiener."
Mondays through Thursdays on MSNBC.com