While Bruce Springsteen proved you're never too old to share a dance with your mom, his mother demonstrated that you're never too old to attend a rock concert.
Bruce Springsteen and the E Street Band returned to the stage at Madison Square Garden Monday night as part of the River Tour and concertgoers were blessed with a special performance.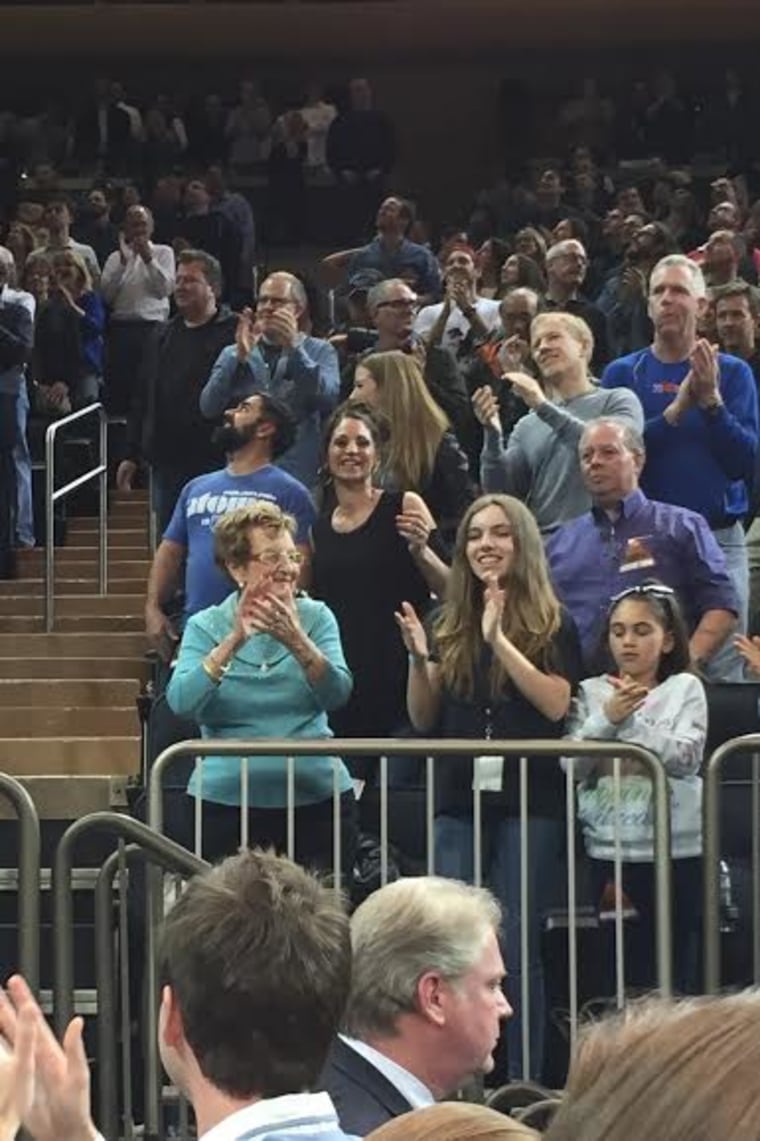 Springsteen's 90-year-old mom, Adele, traveled to New York City from her home in New Jersey to dance the night away to the music — and with The Boss himself!
RELATED: Bruce Springsteen fan writes tardy note for daughters after concert
With guitar in hand during the song "Ramrod," Springsteen made his way to his mom's seat, where she was waiting for him with a proud smile and her dancing shoes. He met her at the top of the steps and they swayed back and forth to the music.
Both Springsteens turned their backs to the audience during a 20-second instrumental break to shake their booties, which earned them a standing ovation. He then gave his mom a big hug and kiss before heading back up onstage.
RELATED: Behind the Interview: Bruce Springsteen gives Matt Lauer a glimpse at the real Asbury Park
The crowd couldn't get enough of Adele, who was featured on the Jumbotron throughout the night. As she rocked out to the soundtrack of her son's life, she didn't appear to be slowing down.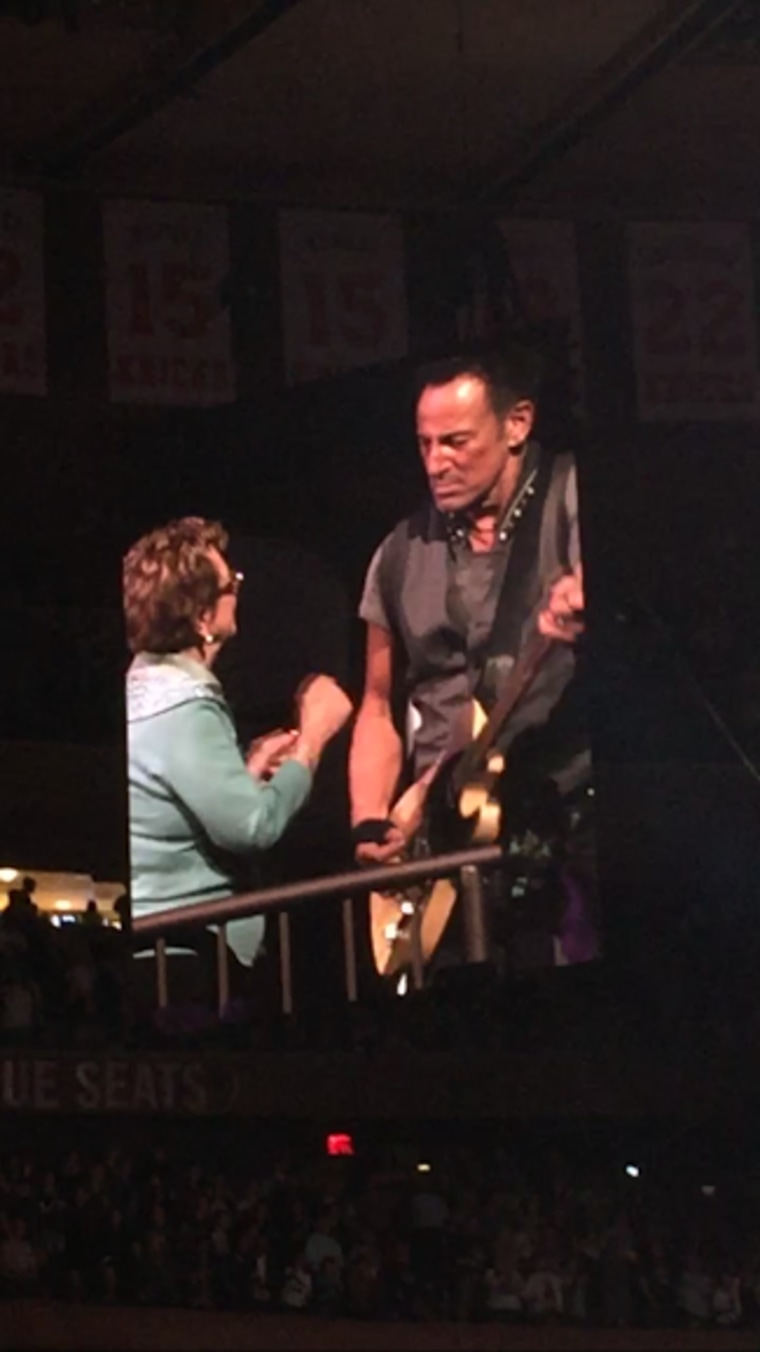 Mama Boss was still going strong at the very end of the almost four-hour-long set, when she received her own shoutout.
The Boss may have rocked the stage, but it's safe to say Adele is the one who really stole the show!