Jessica Chastain does not necessarily do the expected thing. For one thing, when offered a role in Guillermo del Toro's new film "Crimson Peak," she did not want the lead part.
"He sent it to me thinking that I was going to respond to Edith," admitted the Oscar-nominated actress, who visited TODAY on Tuesday. "That's the lead character, so of course, what actress wouldn't? But yeah, I wanted the darker one."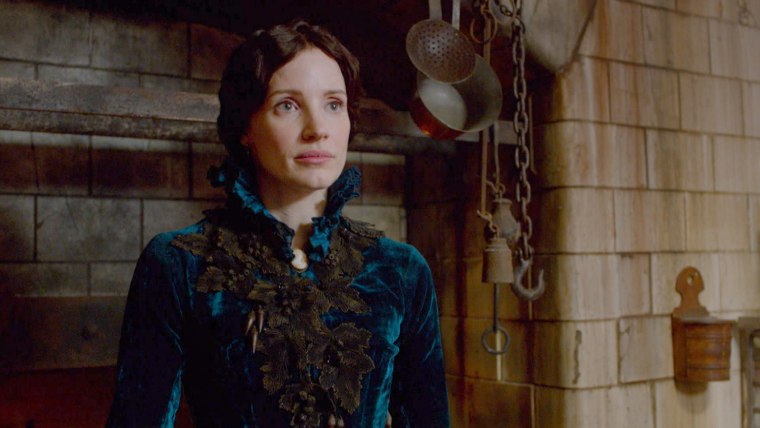 And she got it! But it all makes sense, if you know a bit more about Chastain. "I loved [scary movies]," she said of her younger years. "I remember when I was in high school I had Gothic friends and — oh, my God — we loved 'Interview with a Vampire,' Tom Cruise and Brad Pitt and all those costumes."
MORE: Bryce Dallas Howard or Jessica Chastain? Stars clear up confusion in song
She also happily admits she believes in the otherworldly realm. "It's more fun to believe in ghosts than to not believe in ghosts. So yes, I believe in ghosts! Sometimes the lights will turn on and off if I'm in London ... and I always say, 'Hey, OK, great, you're here, I recognize you. I'm super tired, please let me sleep.'"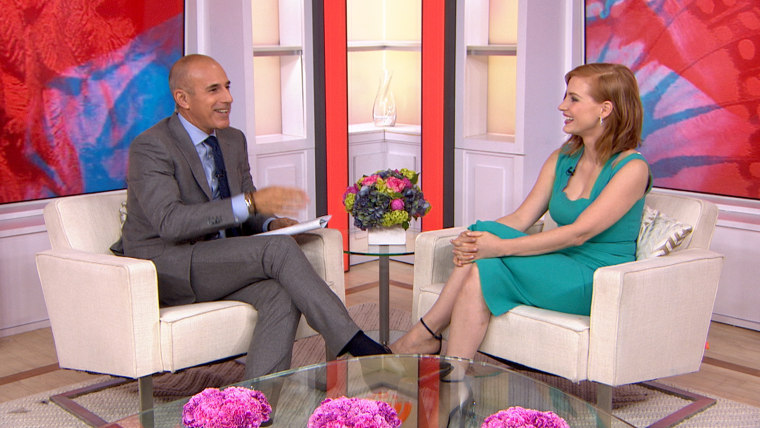 Of course, she is practical about the whole thing. "Who knows, it could be an electrical circuit thing," she chuckled. "But it's more fun to think that maybe someone is trying to communicate!"