Hoda ran into a crazed fan at a book signing in Florida over the weekend. But don't worry: it was just Regis Philbin.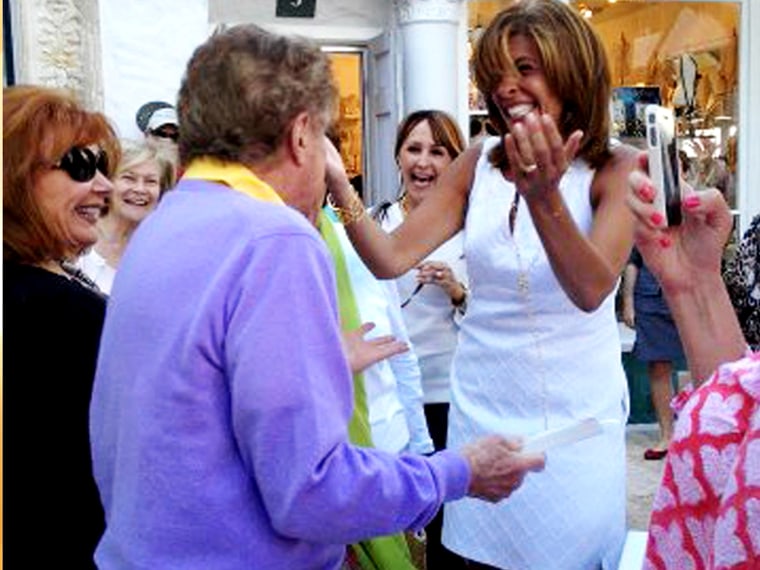 "So I go down to Palm Beach for a book signing," Hoda said during her chat with KLG Monday morning. "And who walks up screaming 'Where's Kathie Lee? Where's Kathie Lee? I heard she was coming! Koda, what are you doing here?"
If you missed it, it was a pretty spot-on impression of KLG's old pal, who hosted "Live with Regis and Kathie Lee" together for more than a decade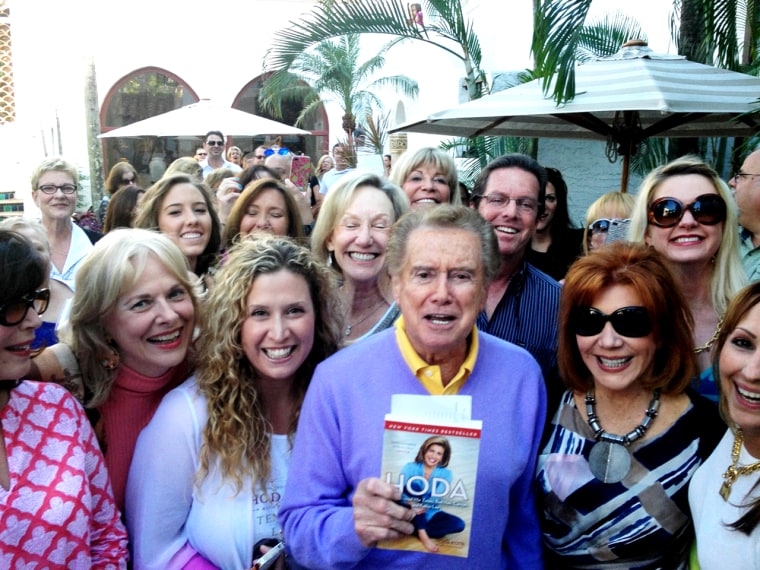 Hoda reported that Regis, who retired from his daily talk show in 2011, was in high spirits, taking pictures with fans and happily in a "lather." Kathie Lee said she knows this exurberance well: every time they enter a restaurant together, he yells, "That's right, it's Regis! And look who's here! I can't get rid of her. It's Kathie Lee!"
Well, it was a big hit in Palm Beach.
"That place was so happy," sighed Hoda.
Julieanne Smolinski is a TODAY contributor who lives for Hoda's and KLG's dueling Regis impressions.