Earlier this year, Crayola announced it was retiring its Dandelion color and replacing it with a different color, inspired by the YInMn blue pigment discovered in 2009.
The pigment's name isn't very fun or kid-friendly. (YInMn blue is comprised in part of the elements yttrium, indium and manganese.) So Crayola asked fans to vote on a name for its new crayon. On Thursday, the results of that vote were announced.
Please say hello to ... Bluetiful!
Crayola introduced Bluetiful to the world in a livestream on its Facebook page. The crayon was very excited to take the stage with a group of kids for the formal announcement. You couldn't wipe the smile off its face!
You can learn more about Bluetiful on the Crayola website, including its nickname (Bea), its personality traits (it can be shy at first), and its hobbies (coding apps or video games).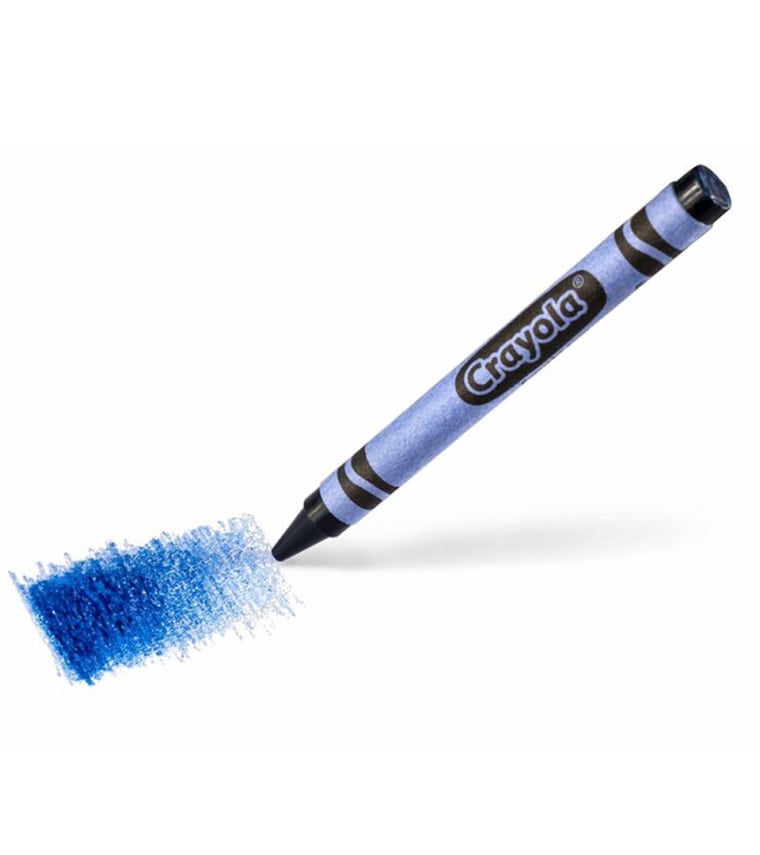 Bluetiful will be included in Crayola boxes (24-count and larger) at retailers nationwide beginning in January. The excitement is already palpable on Crayola's Facebook page, where many fans praised the new name.
"So happy to hear this! I absolutely LOVED the sound of this color name the moment I heard it and voted every day for it. YOU ARE SO BLUETIFUL!" one commenter wrote.
Did you hear that, Bluetiful? People love you. There's no need to be shy!
Follow Shane Lou on Twitter.