Crayola's throwing shade!
The crayon company announced that its 24-color crayon box is getting a makeover — by ditching one of its classic colors. The color getting cut? Dandelion.
"Our beloved Dandelion decided to announce his retirement early!" Crayola wrote on Twitter Thursday. "There's no taming an adventurous spirit!"
The announcement was previously expected to take place Friday.
For those of us who get taken back to childhood just from the smell of a fresh box of crayons, this might seem like coloring outside the lines.
But this is far from the first time a crayon has gone back into the wax pot. The original lineup from 1903 included such vibrant (and largely forgotten) names as Prussian blue, Permanent Magenta and English Vermilion. The company has diversified many times over the years, and all kinds of crayons have found themselves going back to the drawing board.
RELATED: Game over! These 3 Monopoly tokens are getting the boot
Perhaps Crayola decided to take a page from fellow childhood memory repository Monopoly, which recently took a poll to see which of its tokens should get another round on the board, and which ones should go directly to jail.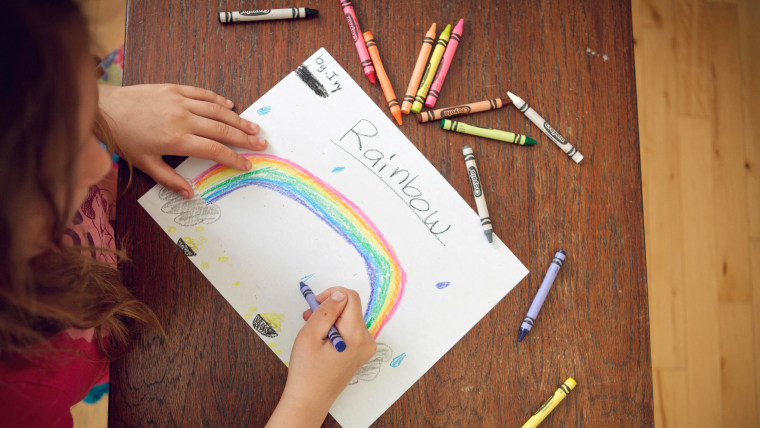 RELATED: Inside the Crayola factory: See how the iconic crayons are made
But don't worry, there are still plenty of great colors in the 24-pack box, including red, yellow, blue, brown, orange, green, violet, black, carnation pink, yellow orange, blue green, red violet, red orange, yellow green, blue violet, white, violet red, cerulean, apricot, scarlet, green yellow, indigo and gray.
Before the big reveal, Twitter users shared their thoughts on the issue:
Now there's only one question to ask: Which shade will be the one to replace the evicted color?
Follow Randee Dawn on Twitter.