What do country music divas Faith Hill, Shania Twain and Dolly Parton all have in common?  Well, they've all recently been upset at the industry's top award shows by Martina McBride.  But country's new favorite daughter is not a Nashville new-comer. "Today's" Katie Couric reports.
After twelve long years, a little luck, and a lot of independence, Music City has come to love her "just the way she is."
Katie Couric: "You have not really succumbed to the pressures of being a so-called crossover artist, which is I guess the big buzzword for people like Faith Hill and Shania Twain. You haven't done a lot of sort of sizzley sexy steamy videos.  (Laughter)  And certainly, may I say, Missy, you could get away with those quite easily.  But you haven't kind of gone that direction.  How come?
Martina McBride: "It's just not who I am, you know.  It's just not who I am. I think you have to have a sense of who you are, really.  And I think that's the thing that's carried me this far."
Couric: "So, Martina McBride, who are you?" (Laughter)
Well for one thing, she is the reigning queen of country.  Martina just won her second consecutive CMA award for female vocalist of the year, and her latest CD "Martina" debuted at number one -- ahead of music row monoliths Alan Jackson and the late Johnny Cash.
Whether she's singing about adolescent girls or god-fearing women, Martina McBride has taken the music world by storm.
McBride:  "You don't have to look too hard to still see that young farm girl from Kansas dreaming of a life over the rainbow. Sharon, Kansas, a tiny little…"
Couric: "That thriving metropolis of Sharon, Kansas."
McBride: "Yes and its 200 people on a very busy day."
S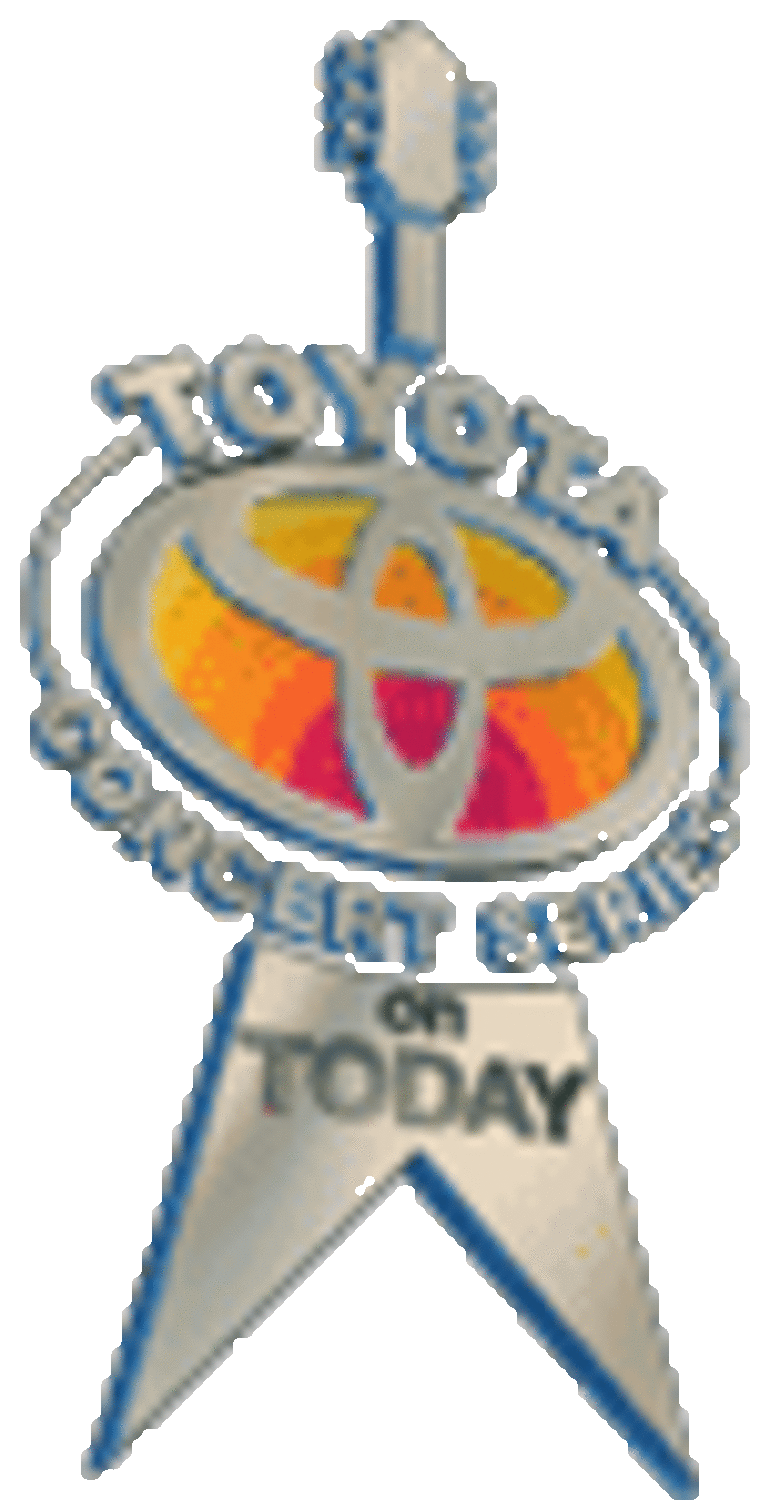 he was singing in her daddy's band, until 1983 when she graduated from high school and reveled in rock and roll rebellion.
McBride: "I sang Pat Benatar songs and Heart.  And you know all these rock songs."
She took her show on the road, about 75 miles, to Wichita, where she met a gifted soundman who had an ear for mixing live music, and an eye for a ravishing red-head.
Couric: "Your husband proposed to you one night, I guess in the parking lot of his elementary school. Is this true?"
McBride: "Yeah. Yeah."
Couric: "Which is very sweet and I guess it was kind of romantic.  I'm assuming it was?"
McBride: "Yeah."
Couric: "Until the policeman came upand shined the flashlight into the car?"  (Laughter)
McBride: "Yeah."
Couric: "First question, were you in the front or back seat?"
McBride: "We were in the front seat."
Couric: "Okay.  Phew."
In 1989, the newlyweds headed to Nashville where John McBride landed a job touring with southern sensation Garth Brooks. Garth gave Martina a gig too, selling t-shirts, making her one of his friends in low places.
McBride: "It was a great job.  It was really great."
Couric: "Come on."
McBride: "It was."
Couric: "But here you are, this aspiring musician who loves to sing, who spent her childhood wanting to be a performer.  And you're telling me you actually enjoyed selling t-shirts?"
McBride: "Well, I've always kind of been the gal that kind of does whatever it takes you know. And I knew that it was a, that I wasn't going to sell t-shirts for the rest of my life."
That Midwestern work ethic eventually paid dividends: a record deal with RCA: 6 number 1 hits and a mantle now crowded with the industry's top honors.  But Martina didn't make her name with songs about tears in her beers or standing by her man."  
Couric: "You sing about substance.  And certainly about things that are kind of tough to deal with, for example domestic violence. You don't think of necessarily country music, domestic violence as a perfect fit."
McBride: "I kinda feel like I'm just the instrument or the vessel to kind of get those songs out there and have them do what they're supposed to do, which is you know, really make a big difference in people's lives."
With songs such as "Independence Day," about a battered wife, and "Concrete Angel" about abused children, Martina's become a willing poster child for Domestic Violence Awareness. 
McBride: "This little girl e-mailed me.  She was probably 14-years-old and I got an e-mail from her that said, 'You know I saw your video for "Concrete Angel."  And it made me realize that what I've, what I, the life I'm living, which is a life of abuse and horrible things, can not go on.' And then I received another e-mail from her about two months later, saying that she was now living with a relative and everything was so much better." 
And while she's taken a stand with her music, Martina's taken one in her personal life as well.  Putting family ahead of fame, she refuses to tour when her two daughters, Delaney and Emma, are in school. 
McBride:  "We just decided to stay home during the school year, and have a regular life.  And then we'd tour in the summer. And it's really worked out great."
Couric: "How do the other moms at school treat you like on snack day?  (Laughter) Are they like, 'Oh Martina McBride's bringing the snack.  It's going to be really good?'"  (Laughter)
McBride: "No.  I you know I'm a room mother, in Emma's pre…"
Couric: "You are?  That's a lot of work being a room mother."
McBride: "Yeah. It is. But I really make an effort.  I mean to me seriously I am just Delaney and Emma's mom."
But recently, it was Martina who felt like the schoolgirl when she got the chance to sing side by side with her teenage idol, Pat Benatar, on CMT's "Crossroads." 
McBride: "I mean, who would have thought, you know, when I was in my bedroom in Kansas singing Pat Benatar songs, I would've never dreamed that she would be singing one my songs right next to me.  So it was an unbelievable experience."
Guess you could say, Martina McBride's not in Kansas anymore.