After much speculation on the alleged misconduct on the set of "Bachelor in Paradise" that led to the decision to shut down production on the series, cast member Corinne Olympios has released a statement addressing the incident.
"I am a victim and have spent the last week trying to make sense of what happened on June 4," she said in her statement, released Wednesday. "Although I have little memory of that night, something bad obviously took place, which I understand is why production on the show has now been suspended and a producer on the show has filed a complaint against the production."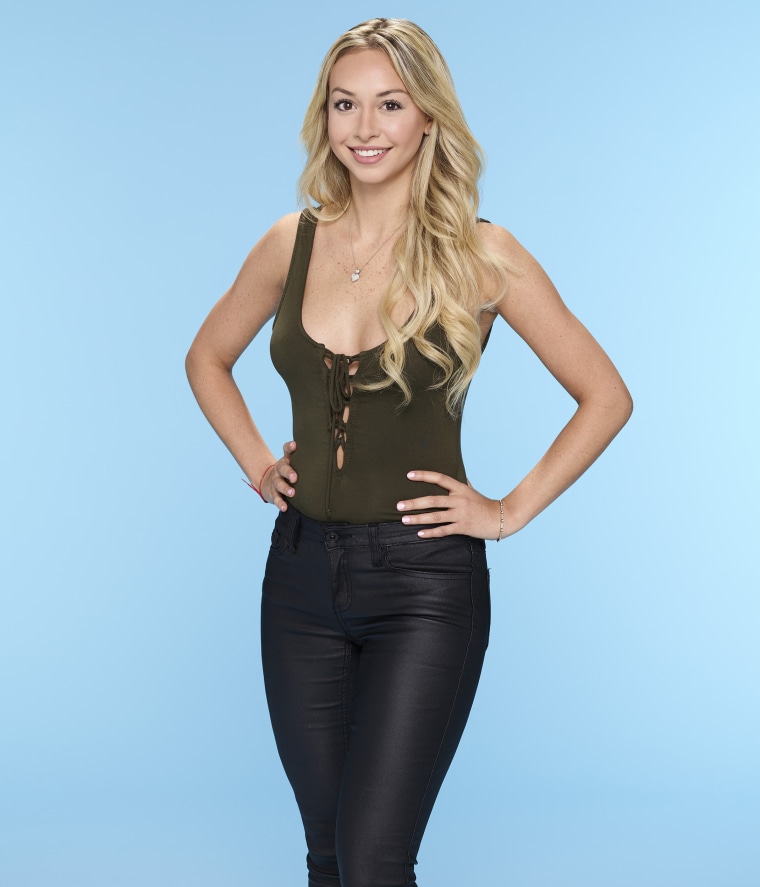 "As a woman, this is my worst nightmare and it has now become my reality," Olympios, 24, continued. "As I pursue the details and facts surrounding that night and the immediate days after, I have retained a group of professionals to ensure that what happened on June 4 comes to light and I can continue my life, including hiring an attorney to obtain justice and seeking therapy to begin dealing with the physical and emotional trauma stemming from that evening."
Olympios' statement comes one day after "Bachelor in Paradise" host Chris Harrison responded to what he described as the "rumors and misinformation" that have been floating around.
"An investigation into the situation was started immediately. Warner Bros. is handling the details of that investigation," he said in his statement. "They're moving quickly to gather all the facts, and once that's done a clear concise decision can be made about where we go from here."
Warner Bros., which produces the show, announced earlier this week that it had suspended production due to "allegations of misconduct" and is "conducting a thorough investigation."
Olympios had joined several other former "Bachelor" and "Bachelorette" contestants in Mexico for the new season of "Bachelor in Paradise," which was scheduled to premiere August 8 on ABC.