There are some appearances on TODAY that slip the bounds of an ordinary visit to the studio. Corey Feldman's September visit, in which he performed his single "Go 4 It," was a wild, out-of-bounds performance — so we just had to have him back!
And he was back on Thursday with a triumphant return to form, performing his new song, "Take a Stand."
MORE: Corey Feldman addresses bullying: 'I must keep moving forward'
"We're doing something new that hasn't been done before," he told TODAY's Tamron Hall. "But it's all about innovation and being an artist, and we can't be afraid to share our art. ... This song is for America."
And he did not disappoint with his second performance, in which he started out with several more layers of clothing than he ended up with by song's end.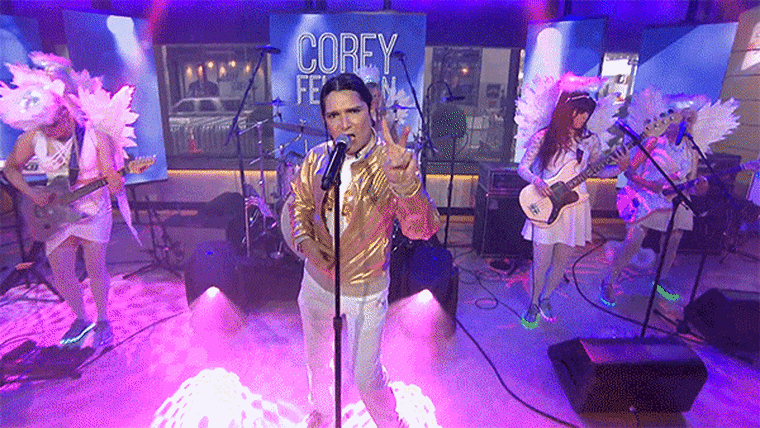 Audiences were once again captivated by the performance:
Feldman, who starred in several 1980s classics including "Stand By Me," "The Goonies" and "The Lost Boys," had jaws on the floor last month with a ferocious performance that featured background musicians dressed as angels and Michael Jackson-style dance moves.
Feldman said the new song was written to spread a message of peace during a turbulent time in our country, especially when it comes to bullying.
"I'm not letting the bullies get to us," Feldman said. "We are at a time right now where the world needs to focus really on peace and love and tolerance."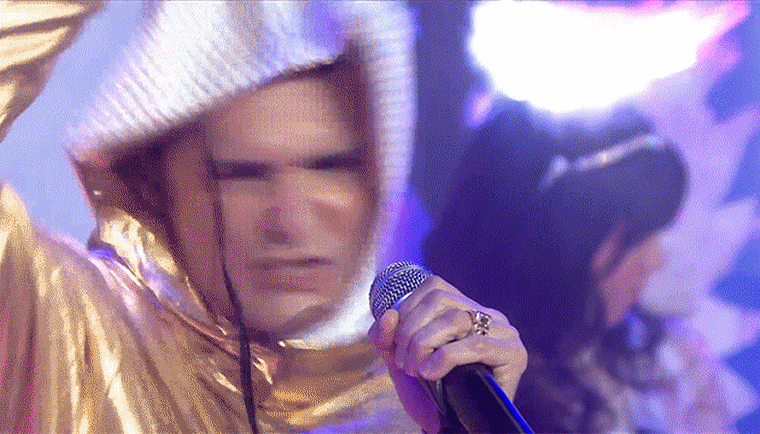 Both performances have been in support of his new double CD, "Angelic 2 the Core," which was released in June.
RELATED: Corey Feldman's performance on TODAY goes viral, but critics are unkind
His September show made headlines across the country that wavered between outright admiration and poking fun, but in general could be summed up as "gobsmacked."
Celebrities lined up on social media to praise him, including Pink and "Stand By Me" co-star Jerry O'Connell. But others weren't so kind, and as Feldman explained on Thursday, words from a friend helped make him feel better after social media lit up.
The friend reminded him that many of the greats — from Kiss to Nirvana — were not necessarily appreciated right away.
"That really turned it around for me," he said. "I'm like, you know, you're right: a lot of people get hate in the beginning."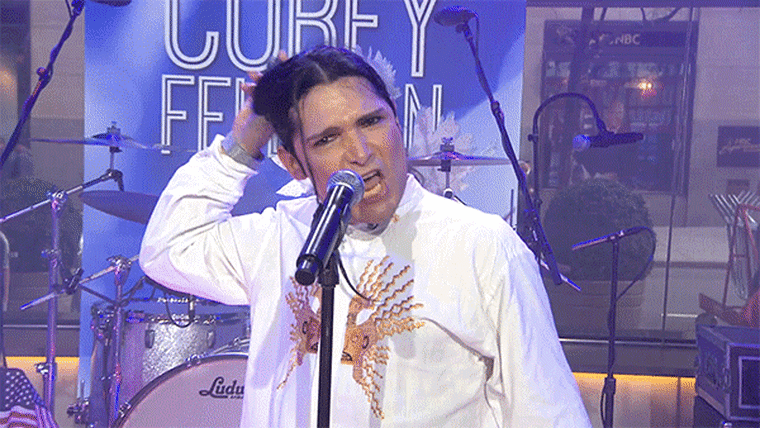 But it was all in a day's work for Feldman, who has passion to spare, as he explained in a heartfelt essay exclusively written for TODAY.
"As an artist, I've been bullied, I've been picked on strictly because I spread a message of love," he wrote. "As an artist, if I fail and make mistakes, that's when my critics have a field day.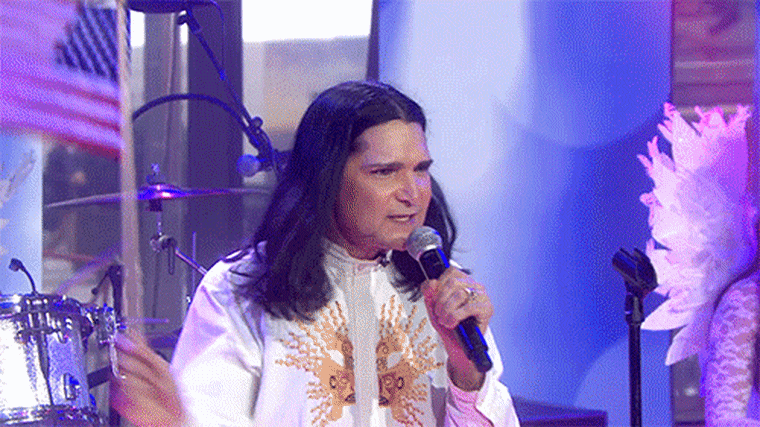 "However, the most painful part is when you get it all right, and remember all the parts, yet you open your computer, and read comments that would tear a hole through any commoners' hearts."
"I must keep moving forward, no matter what. Baring my heart through my song. But just like the rest of you, I only strive to belong."
Follow Randee Dawn on Twitter.