There's been a lot of talk about a "Friday Night Lights" reunion lately — talk about how it just won't happen.
Star Kyle Chandler recently dashed hopes when he said he and his former co-star, Connie Britton, weren't interested in going back to revisit their roles as Coach Taylor and Tami.
But when Britton visited TODAY Tuesday, she revived the topic and gave faithful fans a reason to keep clear eyes, full hearts and a can't lose attitude about a reunion.
"Do you know, I just saw Kyle Chandler said that it's because of me that we're not doing a reunion," she said, adding with a smile, "I thought all this time it was because of him."
She recalled his red carpet comments to Us Weekly last month, in which he said, "Connie Britton is the hold out. She won't. She refuses to do it. Connie refuses to do it, so I'm not going to do it without her."
But not so, said the "Nashville" actress. It's been six years since the football-centric family drama went off the air, but she's willing to get back in the game.
"My feeling is, listen, if he wants to do a reunion — I love Kyle, I love the show," she teased. "I'm just saying, I don't want to be the hold out here."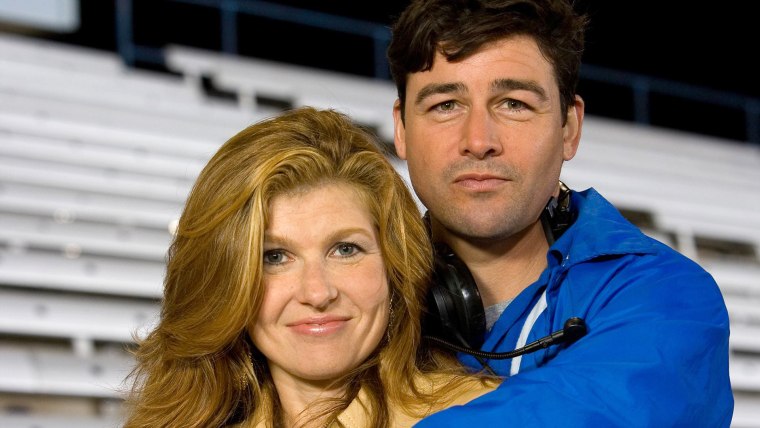 And with that, she passed the ball back to Coach Taylor.
"Back to you, Kyle!"