What a romantic Christmas memory for the couple!
TODAY's own Carson Daly, 42, married Siri Pinter on Wednesday in a ceremony attended by their family. Together, the longtime pair — they've been together 10 years! — has three children: Jackson James, age 6, Etta Jones, age 3, and London Rose, age 16 months.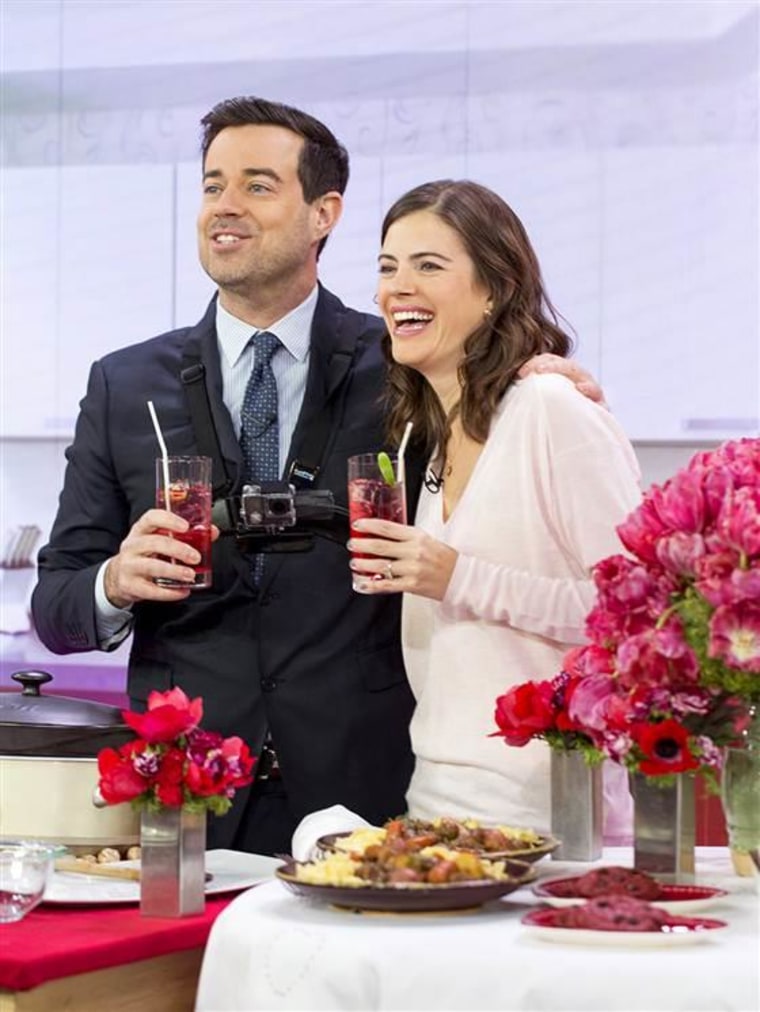 They've been engaged since 2013.
Siri shared a snap of their nuptials on Instagram, captioning it, "Families come in all shapes and sizes... but all you need is love. This happened yesterday and it was the best day of my life. Merry Christmas Eve from my family to yours!" She went on to share that the sweet photo was taken by photographer Pete Thompson.
Siri is a self-taught cook who frequently appears on TODAY to share her delicious recipes. She also operates a fun (and often funny) food blog, SiriouslyDelicious, on which she shares homemade recipes for her favorite meals, snacks and desserts.
"Carson wooed me with caviar," she wrote in a TODAY.com post this past February, explaining that the origins of their love affair are also food-centric. "I hate the word 'woo' but regardless, that's what he did."
She explained. "On our first date, he did everything right, and it all had to do with food. He knew how much I loved to bake, so he invited me over and requested I spend the day filling his house with freshly made cookies and brownies."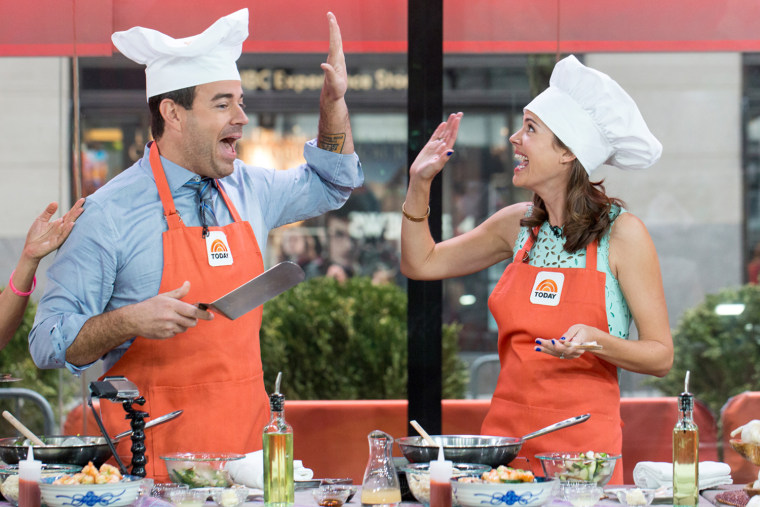 The most romantic part?
"He didn't own a single piece of baking equipment, so off to the kitchen store we went and he said, get what you need," she wrote.
"...Before we went back to his place, we stopped at a local fish market for fresh caviar, something I had never had before. And then we spent the rest of the day in the kitchen, baking, eating caviar on little blinis and sipping ice-cold vodka. More brownie points for Carson!"
We wish Siri and Carson a lifetime of happiness!