Gabriel Iglesias revealed that he lost more than 100 pounds when the comedian visited TODAY Thursday morning.
"You're not so fluffy anymore," Natalie Morales teased the 38-year-old, who noted that he went from 437 to 320 pounds.
Iglesias also shared the simple secret to his dramatic weight loss, telling Morales and Al Roker, "I stopped eating bread."
"Believe it or not, bread will take you down," he added. "I'm known for being the guy who eats chocolate cakes and stuff, so I stopped eating whole cakes."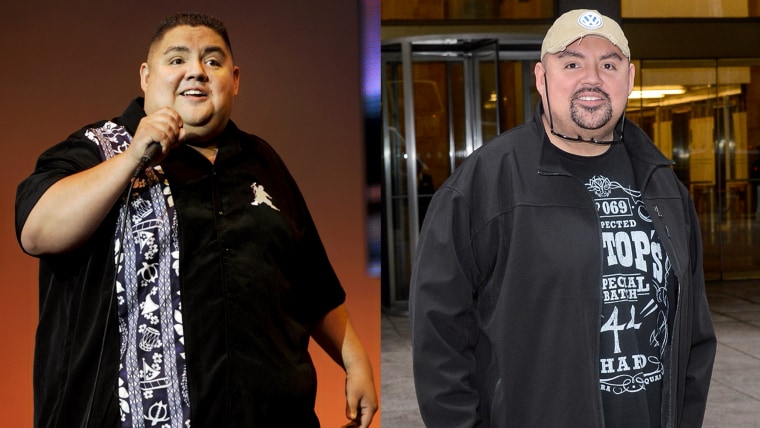 "Oh, this is what's called a slice," Roker joked. "What a concept!"
Iglesias, who was promoting a show at Madison Square Garden, is also set to appear in "Magic Mike XXL."
"I'm not going to lie — I make it to the stage," Iglesias said of the upcoming sequel to 2012's male-stripper flick, "Magic Mike." "I've got some moves."