On Monday's episode of "The Bachelorette," former NFL player Colton Underwood got candid with Becca Kufrin, revealing he's still a virgin — a confession that so surprised Kufrin, she stepped away from their one-on-one dinner date to process it alone.
After the show aired, Underwood, 26, took to Instagram, where he opened up about sharing his secret, and explained why it was important for him to stand up for who he is.
"In tonight's episode I talk about something I typically avoid talking about at all costs, but it was appropriate for me to bring up," Underwood wrote in the caption of a photo of himself. "It's something that I don't talk about very often and something that only a handful of people know. I considered it a gift and a curse for many years, but finally have come to terms about standing up for who I am and the details that make me, me."
The athlete, who's previously dated Olympic gymnast Aly Raisman, went on to say he can relate to others who hide "their truth" out of fear of embarrassment or judgment.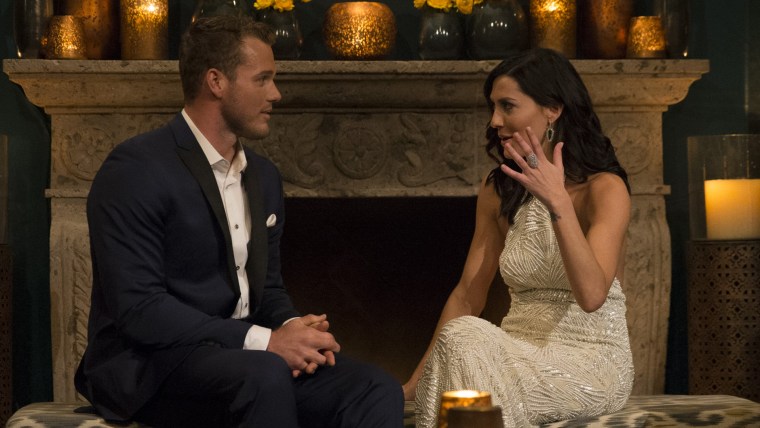 "You are not alone, I have covered up my truth with lies and tried to 'fit in' — while I thought fitting in was what I wanted, I've recently learned that being different is what I need," he wrote.
He also hoped his message would inspire others to embrace themselves just as they are.
"We all have something that we hold close to us and something that makes us unique in our own ways," he wrote. "I ask for respect from everyone I meet moving forward and I'm here to call on everyone that needs that extra motivation to be 'different' — HERE IT IS. Be who you are. I love you all."
During Monday's dinner date with Kufrin, 28, Underwood said he considered his virginity something precious.
"I'm 26. I'm not going to have a mistake one night," he shared. "I want it to be a special moment, and I want that to be a gift to give somebody."