Coldplay is one of the hottest groups on the planet, and there was no way its members were going to let a little rain dampen their visit to the plaza for the Citi Concert Series on TODAY.
In fact, they knew exactly how to warm up the crowd!
Together since 1996, Coldplay's members are veterans of both the studio and the road. They've made seven studio albums and sold over 80 million copies, winning seven Grammy awards along the way. And before they hit the road on March 31 for their upcoming world tour, they visited the plaza to play tunes, both classic hits and ones from their new album, "A Head Full of Dreams."
MORE: Super Bowl 50 halftime: Coldplay, Beyoncé, Bruno Mars pay tribute to show history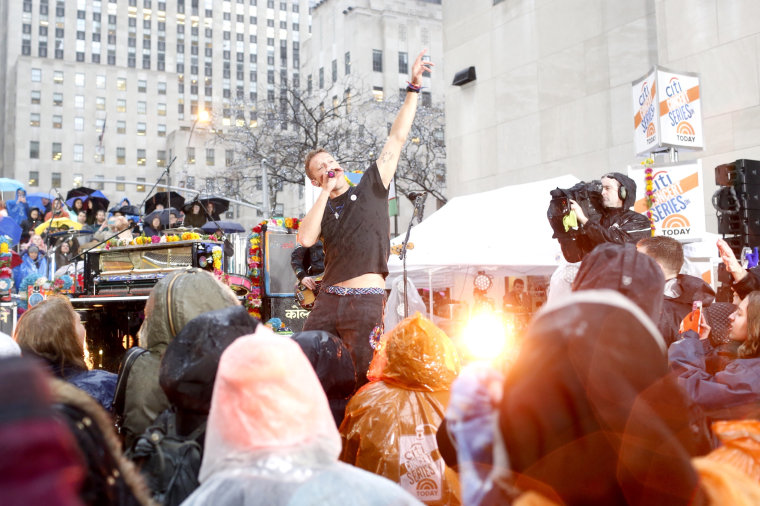 Band members (Chris Martin, Jonny Buckland, Guy Berryman and Will Champion) were happy to see the audience, but just as happy to see one another, as singer Chris Martin noted.
"We haven't seen each other in a week, so we're happy to be back together as friends," he told TODAY from the stage, but then acknowledged the crowd. "Any time someone jumps up, it makes us feel pretty great. That's the truth."
MORE: Coldplay's Chris Martin joins 'The Voice' in new twist
As for their Super Bowl performance earlier this year, Martin noted that "the whole thing was just an amazing experience in friendship, and togetherness and all that kind of thing."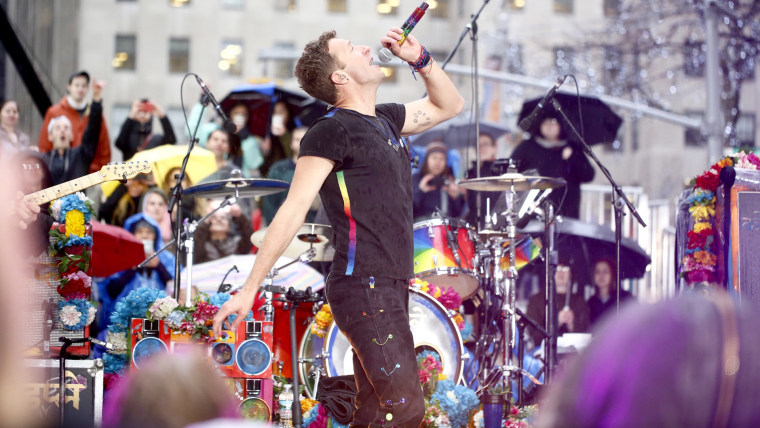 Fans were over the moon:
And some knew exactly how to stay dry for the show:
One couple even got a special performance:
Here's the full set list:
No matter how wet it got, the band members knew how to keep a sense of humor. When asked what they were going to play next, Martin quipped, "A Coldplay song."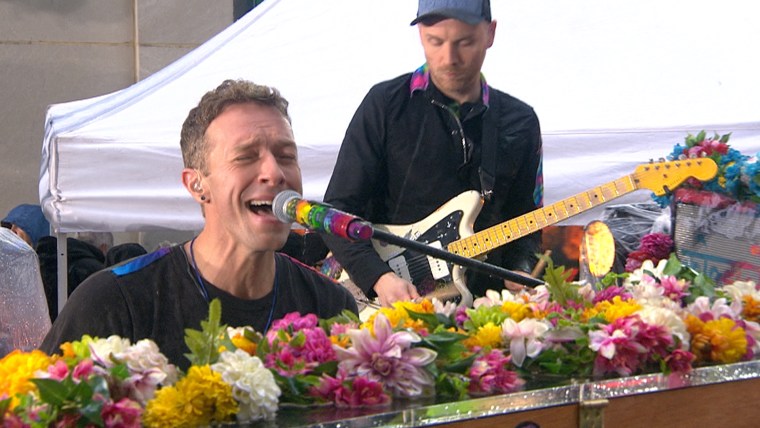 Play on, guys! Nothing wrong with a little singing in the rain.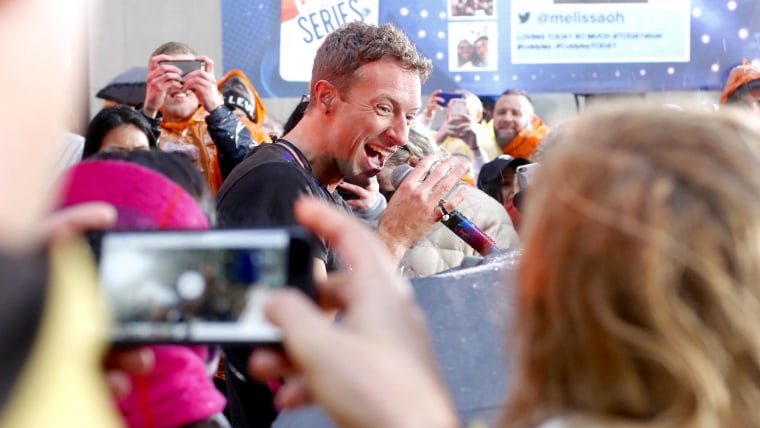 Follow Randee Dawn on Twitter.