Goodbye, "Colbert Report," hello, "Minority Report." Larry Wilmore, the "senior black correspondent" for "The Daily Show With Jon Stewart," will launch a new show in the 11:30 pm post-"Daily Show" timeslot now occupied by "The Colbert Report," Comedy Central confirmed on Friday.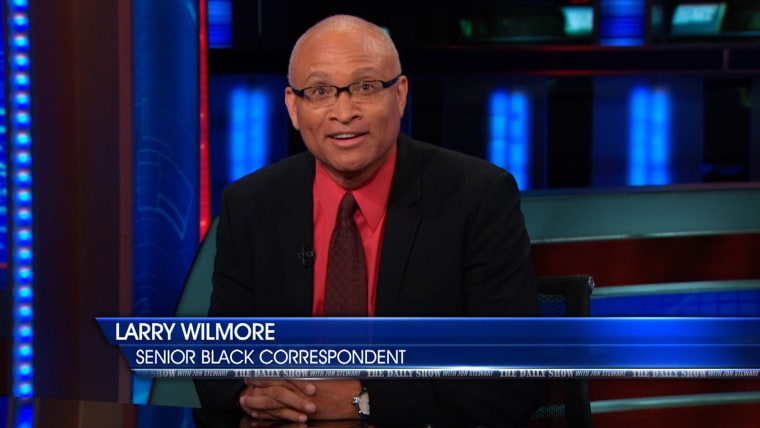 "The Minority Report with Larry Wilmore" will premiere in January, and the network is describing the show as "a comedic look at news, current events and pop culture from unique perspectives not typically on display in late-night television." 

Wilmore, 52, co-created the Emmy Award-winning "Bernie Mac Show" and animated program "The PJs." He's also an author, stand-up comic, and has appeared in numerous movies, including the 2010 Steve Carell comedy "Dinner for Schmucks."
Stewart created the series, and true to form, was quick to joke about it.
"While Larry Wilmore is a brilliant comic and showrunner, this is all just a complicated ruse to get him to move to New York and turn him into a Knicks fan," Stewart said in a statement.
Wilmore had a hoop-centric retort: "I'm beyond excited to have this chance to continue my relationships with Comedy Central and the brilliant Jon Stewart. I love the city of New York and promise to only wear my Laker t-shirts when I'm layering."
Comedy Central president Michele Ganeless called Wilmore "a spectacular talent in front of and behind the camera," and said his show "follows in the Comedy Central tradition -- bringing new perspectives to the day's events and breaking ground in the world of late-night television.
"The Colbert Report" will end Dec. 17. In April, that show's host, Stephen Colbert, was named David Letterman's replacement on CBS's "Late Show." He'll take that role in 2015.
Twitter reaction to the Wilmore news was overwhelmingly positive.
In "Daily Show" role, Wilmore deftly skewered politicians who used racial slurs, events surrounding Black History Month, proposed editing of slurs in "Huckleberry Finn" and other issues. On the "Huckleberry Finn" issue, he suggested that if the language was to be changed, the editors go even further and change Huck and Jim's raft to a powerboat, and then turn the two into "Titanic" stars Kate Winslet and Leonardo DiCaprio.


Follow Gael Fashingbauer Cooper on Google+.