/ Source: The Associated Press
Kid Rock's new Southern rock album, the debut release from 50 Cent's G-Unit and Al Green just can't stop producing love songs in this week's edition of reviews.
"Kid Rock," Kid Rock
A hodgepodge of rock, rap, funk and soul, Kid Rock's new self-titled album is representative of hip-hop influences, rock 'n' roll idols and country icons the son of Detroit calls his own.
Like many of Rock's releases, the album bleeds through genres, mixing rap, country and Southern rock with a finger-in-your-face attitude and a swagger that's distinctly the Kid's.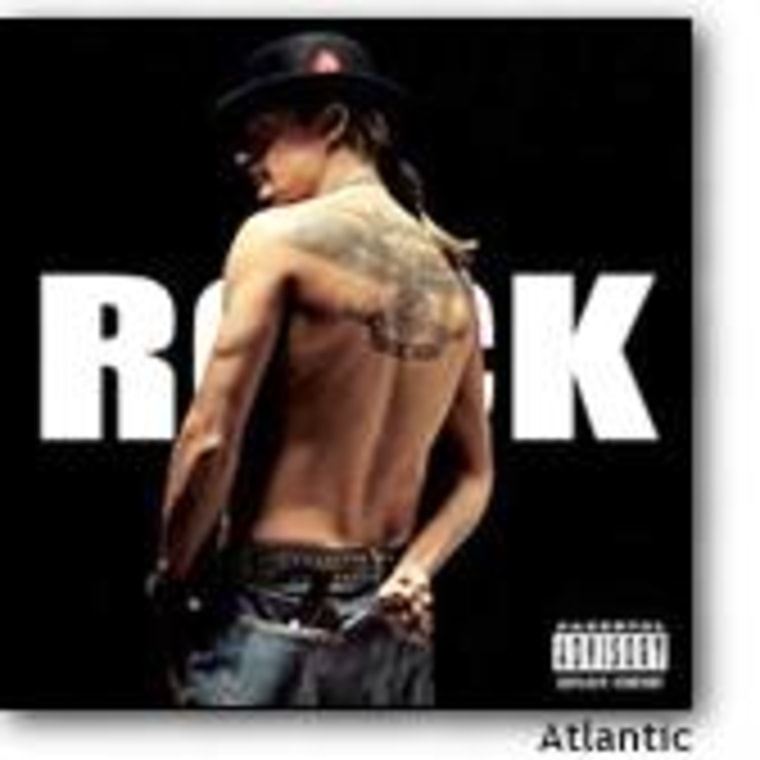 But that same cocksure, border-free approach, once Rock's alone and refreshingly new, now seems bent on making itself cliche.
The album opens with "Rock n' Roll Pain Train," a Southern rock ruckus about the rocker's lifestyle that gives way to a gritty version of Bad Company's "Feel Like Makin' Love."
And surprisingly, there is less rap than on previous efforts. Instead, there's a lean toward country.
Following his successful pairing up with Sheryl Crow for "Picture," Rock enlists her again to sing backup on "Run off to LA," an acoustic ballad for the downtrodden.
Rock also has an unexpected track, "Hard Night for Sarah," that tells of a woman who has just finished a divorce and is faced with questions about the life that lies ahead.
Country seems to fit Rock, despite his eclectic tastes and inclination to bank on them in a whirl of styles. Who would have guessed the self-proclaimed "Pimp of the Nation" was really a country boy? (Atlantic)
— Ryan Lenz
"Beg for Mercy," G-Unit
Brag about crime, girls and riches. Drawl or chant the chorus over full-bodied, creative production. Rinse, repeat.
50 Cent perfected the hit formula on his debut album, "Get Rich or Die Tryin'," and isn't about to let it go as he teams with Young Buck and Lloyd Banks to present "Beg for Mercy."
Hip-hop's biggest young star tells listeners on the introduction to expect the "same old (expletive) that I kick" and later notes "50 don't change."
With no skits and only two guest appearances (not even a verse from Eminem or Dr. Dre!), this lean album delivers the same kind of oddly catchy choruses, boastful lyrics and brilliant beats that made "Get Rich or Die Tryin"' a hit.
It would have been nice to see some Eminem-style lyrical growth between albums, but 50 and his somewhat-above-average rhyme partners are content rehashing familiar themes. Unapologetically shallow and arrogant, they celebrate cars and diamonds on "Stunt 101" and give the thumbs-up to "Groupie Love," one of two songs featuring jailed fourth group member Tony Yayo.
Such braggadocio is authentic and often fun, but the group sounds downright dishonest on radio-targeted mid-tempo tracks — "Smile" is a lukewarm appeal to "21 Questions" fans, and seems forced.
G-Unit's hard-driving voices match the music, though at times it feels any rappers would sound good over such outstanding production. More than 16 different producers (many unknown) pack the 18 songs with guitars, bells, orchestral swells and computer sounds — and the results are jaw-dropping.
The haunting "Footprints" incorporates a whispering flute and gospel sample, Dre's music on the booming "Poppin' Them Thangs" and sinister "G'd Up" upstages every word spoken, and Hi-Tek's two offerings are equally impressive.
Dominating every song on which he appears and most of the choruses, 50 Cent ensures that G-Unit's debut album is more like his second outing than the introduction of a new supergroup. 50 is no astounding MC, but "Beg for Mercy" shows that matching his cocky star quality with top-notch production has become mainstream hip-hop's most successful new formula. (Interscope)
— Ryan Pearson
"I Can't Stop," Al Green
Al Green's familiar voice and songwriting style comes through in a collection of love songs in "I Can't Stop," his first secular album since 1977. Green sounds like he never left the studio. He co-wrote and co-produced most of the songs, along with his old partner Willie Mitchell. The band, with its gurgling organ and vibrant horn section, has a bluesy feel and includes some of its original members.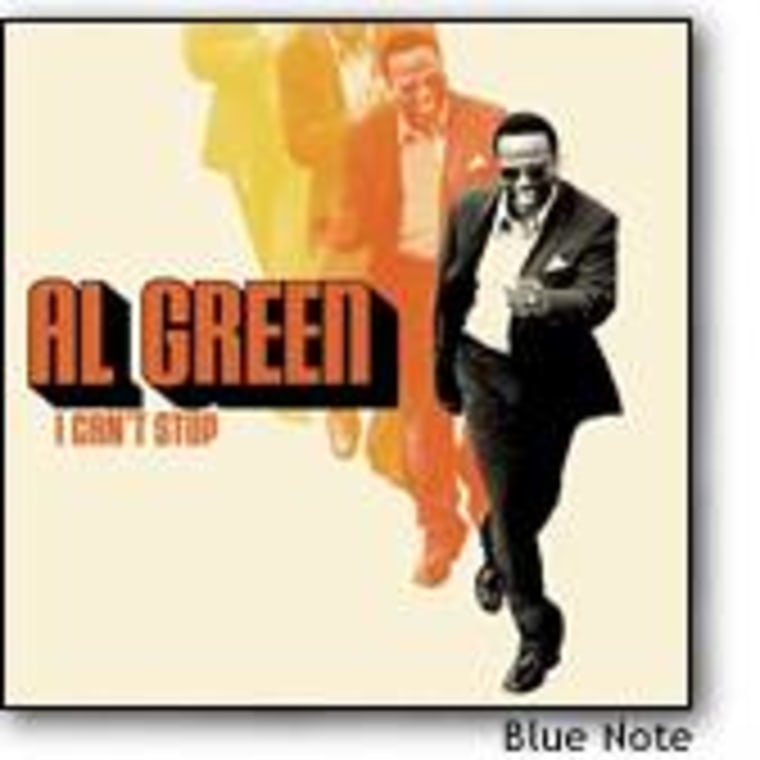 "Rainin' in My Heart" sounds like many of Green's signature ballads complete with shoo-bop background vocalists, also including some original members. Green's soulful voice over a steady beat swells to a rousing ending when he wails and belts out pleas for someone to "stop the rain."
"Not Tonight," another ballad, is a simple expression of love that Green masterfully turns into a gem. With lines such as "I'm in love with you and I swear my love is true," you know the magic is in Green's captivating delivery more than in the lyrics. (Blue Note)
— Damita Chambers
"Under Construction," Timbaland & Magoo
On their third album, Timbaland — producer of megastars Jay-Z, Justin Timberlake and plenty of others — and his boy-from-way-back Magoo set things off with "Straight out of VA" over a stutter-step break. This intro gives way to Missy Elliott, who returns endless production favors by lacing the rattling funk of "Cop That Disc."
The album, "Under Construction," flaunts countless nods to the old school (check Magoo's take on the vocal pattern of Special Ed's "I Got it Made") and exploratory musical turns (the bleating kazoo of "Cold Cutz," the flamenco snap of "Can We Do it Again").
On "Vulnerable," disco lasers dance with high-pitched, Prince-like vocals under a miasma of digital effects. "Leavin"' is game-day Timbaland, blending lightly processed bongos and a skittering sample of a woman wheezing while name-checking Kurt Cobain.
The first single tops even that, as a breezy "Indian Flute" floats over tight drum programming while Magoo tells a purring Indian female "nobody gotta know your thong was maroon."
Even the duo admits they "can't understand a word" she's saying, but it's too sexy to matter.
"Hold On" cuts the festive mood, as Timbaland reflects on Aaliyah's death and Magoo addresses his child abuse atop a violin loop that morphs into an electric guitar, underneath a reflective Wyclef, for the chorus.
Still, for all the "Shenanigans" and cameos (Bubba Sparxxx and Brandy show up as well), the highlight, not surprisingly, is Timbaland's overall production. Saying it best himself on "That $%. Ain't Gonna Work," "Everybody know I'm a beast when it comes to beats!" Indeed. (Universal)
— Jake O'Connell
"At Last," Cyndi Lauper
After years of steadily declining record sales, Cyndi Lauper is attempting a return to the charts with an uneven album of covers — most of them songs that first became famous decades ago.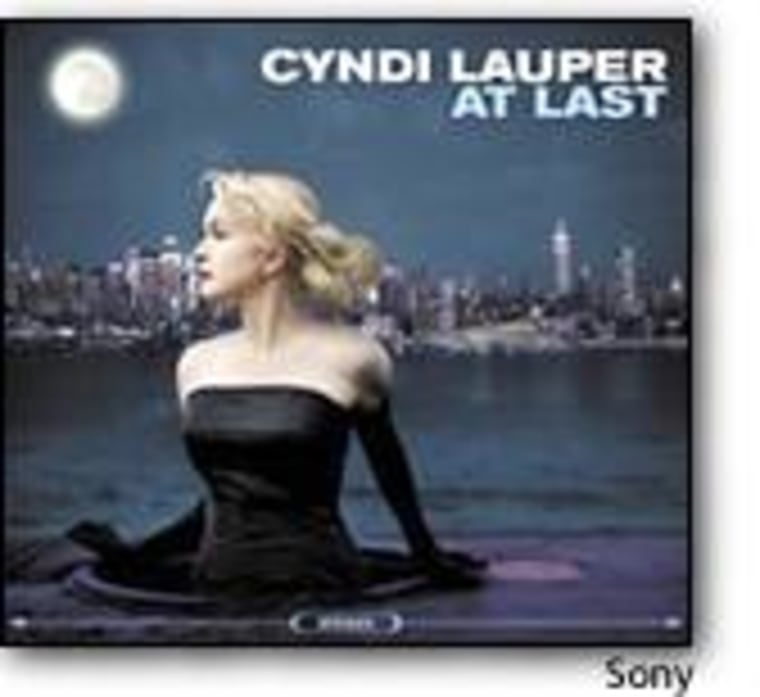 Her voice is as big and percolating as ever on upbeat tracks such as Maurice Williams and the Zodiacs' "Stay," presented against a Latin beat with Lauper yelping like a Chihuahua. And she shows uncharacteristic restraint on "Walk on By" and Smokey Robinson and the Miracles' "You Really Got a Hold on Me," which she sings over muted piano chords.
Less convincing are jazz chestnuts such as the title track and "Makin' Whoopee," a limping duet with Tony Bennett. Lauper's phrasing is strident where it should sneak, wobbly where it should strut.
Still, she avoids the common trap of imitating the songs' original interpreters. She is unwaveringly herself, and that alone gives "At Last" a headstrong charm. (Epic)
— Justin Glanville
"Floacism Live," Floetry
Floetry plays with songs from their first album to create bold, new expressions in "Floacism Live." The new album infuses elements of R&B, jazz, soul and spoken word poetry, much like "Floetic," but only contains three new songs. Fans of Floetry will most enjoy the tracks recorded from a concert at The House of Blues in New Orleans because they showcase the duo's dynamic flair for improvisation.
You can feel the electricity between them in "Say Yes," as "songstress" Marsha Ambrosius' soulful voice quivers in ecstasy and "floacist" Natalie Stewart pants the song's title like a pulsating undercurrent. The energy intensifies as Ambrosius soars to higher pitches and Stewart speeds her breathy repetitions.
In "If I Was a Bird," Ambrosius emphatically sings each word, bending and stretching the notes, and reveals an endearing vulnerability in dealing with a troubled relationship.
The album kicks off with a new song, "Wanna B Where U R (Thisizzaluvsong)," a fun dance jam with a good beat, featuring rapper Mos Def. "Have Faith" and "Tell Me When" are both mellower grooves with poignant pleas to mend broken relationships. They don't quite match the intensity of the concert tracks, but they still work well. (DreamWorks)
— Damita Chambers
"Weekend Warrior," Biz Markie
Rap's oversized court jester Biz Markie is back after a 10-year hiatus with "Weekend Warrior," a whopping 18 tracks of his trademark, medium-paced buffoonery.
Markie, aka The Diabolical Biz, has always been a warm-and-fuzzy acquired taste. Curse words are rare, jokes are plenty and his rhyme schemes are about as minimalist as they come.
But all nostalgia aside, is the new Biz still viable listening? Not really.
"Chinese Food" is borderline offensive and "Like a Dream" (featuring 'Lil Kal) is slow jam-paced prattling about unconnected pop culture references. The Biz can rhyme, but his words lack substance as he spends most of the album reminiscing about the types of shoes and clothes he used to wear. Boring.
Guest artists P. Diddy and Jazzy Jeff fail to save Mr. Markie from his repetitive self. Only Erick Sermon of EPMD fame throws him a guest-rapper lifeline with the supersolid track "Not a Freak." (Tommy Boy)
— Ron Harris
"Late Night Tales," Jamiroquai
Jamiroquai's latest offering, the compilation "Late Night Tales," doesn't feature any original disco-flavored dance tunes from the U.K. funkster. Instead, listeners are treated to versions of the hip-swinging real thing from greats such as Chaka Khan on "Once You Get Started" and Leon Ware on "What's Your Name."
Anthems such as Ashford and Simpson's "Stay Free" and the sexy "Pretty Baby" from Sister Sledge will transport listeners back to New York's early '70s disco scene, when it was still an emerging underground movement meant for the all-night party people.
The most notable tracks are Jose Feliciano's hauntingly beautiful rendition of the Mamas and the Papas' "California Dreamin"' and Marvin Gaye's classic divorce ballad "Here, My Dear." (Ultra)
— Madison J. Gray