CMT will pay tribute to some of the biggest names in country when its annual "Artists of the Year" special airs Dec. 2. But fortunately, music fans won't have to wait until then to find out what stars made the cut.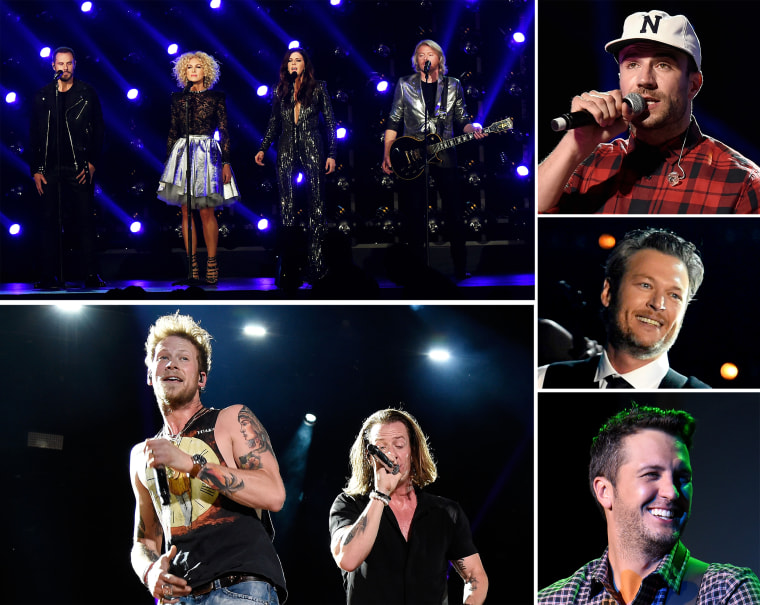 2015's honorees were revealed on TODAY Wednesday morning, and this year's picks are (drumroll, please): Blake Shelton, Florida Georgia Line, Little Big Town, Luke Bryan and Sam Hunt.
The artists join a prestigious list; past performers featured at the ceremony include Jason Aldean (2010, 2011, 2012, 2013), Lady Antebellum (2010, 2011), Miranda Lambert (2012, 2014), Tim McGraw (2013), Brad Paisley (2011), Taylor Swift (2010, 2011), Carrie Underwood (2010, 2012), Keith Urban (2014) and Zac Brown Band (2010).
RELATED: Blake Shelton reveals he's hosting Kids' Choice Awards: 'I want to get slimed!'
In honor of the announcement, TODAY.com created a quiz to see if you recognize these faces from when they were younger ... much younger.
And for more with the above stars — including performances, toasts and tributes — tune into "CMT Artists of the Year" on Wednesday, Dec. 2 at 8 p.m.