Want Oscar bait? How about Angelina Jolie in a Clint Eastwood-directed role? Need a 007 fix? Well, Daniel Craig is back and ready to quench your thirst for his dark superspy. Laughs? George Clooney and Brad Pitt play dueling idiots in the latest Coen brothers offering. Highbrow literary fare on the big screen? Viggo Mortensen breathes life into Cormac McCarthy's "The Road." Something to make the teenage girls go crazy? Try the vampire story "Twilight." Ah, fall, that special time of year that blends award-worthy performances and audience-pleasing movies.
"Quantum of Solace"
Starring: Daniel Craig, Olga Kurylenko, Mathieu Amalric, Judi Dench, Gemma Arterton, Jeffrey WrightDirector: Marc ForsterStory: Latest film picks up hours after "Casino Royal" ended with Bond (Craig) and M (Dench) interrogating Mr. White (Jesper Christensen) to find out more about the organization that blackmailed Vesper Lynd. Bond heads to Haiti to find an MI6 traitor and meets Camille (Kurylenko), a woman with her own agenda who leads Bond to the devious Dominic Greene (Amalric). Greene has a plan to take over Bolivia's water supply, and it's up to Bond to stop him. But will he be able to keep his need to avenge Vesper's death in check? One to watch? Yes. Director Forster ("Finding Neverland") takes over for "Casino Royale's" Martin Cambell, but the intention looks much the same: A darker, tougher Bond. In behind-the-scenes clips posted on , it's clear Forster felt the pressure. "It's, like, scary. It's a hard thing to do." And Craig added, "Our only criteria, we just make a good movie. That we can look back in 10 years and go, 'We're really proud of it.'" As for the new Bond girl, Forster calls her "almost a counterpart to Bond himself." Bond villain Amalric ("The Diving Bell and the Butterfly") takes on a really different role here, and he enjoyed it. He told , "Being the villain you're allowed to do things that you're not allowed to do in real life. Especially with the women!"Web site:  Release date:  Nov. 7
"Twilight"
Starring: Kristen Stewart, Robert Pattinson, Billy Burke, Peter Facinelli, Elizabeth Reaser, Nikki Reed, Ashley Greene, Jackson RathboneDirector: Catherine HardwickeStory: When Bella Swan (Stewart) moves to a small Washington town, she meets the beautiful Edward Cullen. But Edward isn't like other boys; he can run as fast as a cougar, his skin is cold to the touch, and he hasn't aged since 1821. This vampire has waited 90 years to meet a girl like Bella, but her scent may drive Edward to attack rather than snuggle. And when Edward's two vampire enemies come to town, Bella is in danger. One to watch? Looks hopeful. According to , more than 6,500 fans showed up to see the cast at Comic-Con. Stewart told , "The only thing I could bring to Bella was to be myself. She's an honest, up-front, seemingly logical girl. She's alone but not lonely." Pattinson joked with the about playing the "beautiful" Edward: "There was also a very real possibility that you could get so freaked out by having to look 'beautiful' all the time that you just end up doing the whole thing, like, pouting." If you thought "Sex and the City" brought women to the box office, just wait to see how many of them turn out for "Twilight." Web site: Release date: Nov. 21
"W."
Starring: Josh Brolin, Elizabeth Banks, Richard Dreyfuss, James Cromwell, Ellen Burstyn, Thandie Newton, Jeffrey WrightDirector: Oliver StoneStory: A look at George W. Bush's (Brolin) journey from troubled young man to president. Banks plays First Lady Laura Bush, Dreyfuss is Vice President Dick Cheney, Cromwell is former President George H.W. Bush, Newton is Secretary of State Condoleezza Rice and Wright is Gen. Colin Powell. The film reportedly has three acts: Bush as a young man, Bush's conversion and the invasion of Iraq. One to watch? Yes. Stone discussed his inspiration with : "How did Bush go from an alcoholic bum to the most powerful figure in the world? It's like Frank Capra territory on one hand, but I'll also cover the demons in his private life … It will contain surprises for Bush supporters and his detractors." And for those who worry that his film will just be an attack on Bush, Stone added, "I have empathy for Bush as a human being, much the same as I did for Castro, Nixon, Jim Morrison, Jim Garrison and Alexander the Great." He described Bush's popularity to , saying, "As someone told me the other day: he liked Bush because he doesn't try to pretend and try to be something he isn't; he tells it like it is." got an early look at the script, which contains lines such as Bush saying to Cheney, "Vice, when we're in meetings I want you to keep a lid on it. Keep your ego in check. Remember, I'm the president." Should be a talker. Web site: http://www.wthefilm.com/Release date: Oct. 17
"Burn After Reading"
Starring: George Clooney, Frances McDormand, John Malkovich, Tilda Swinton, Richard Jenkins, Brad PittDirector: Joel Coen, Ethan CoenStory: CIA agent Ozzie Cox (Malkovich), who's recorded his memoirs on a disc, accidentally leaves it at the gym. Trainer Chad Feldheimer (Pitt) finds it and decides to blackmail Cox with some help from his boss (McDormand). Harry Pfarrer (Clooney) is assigned to get the disc back, and he also just happens to be sleeping with Cox's wife (Swinton).One to watch? Yes. The folks at got their hands on the script and said it was "awfully funny," adding that it completed Clooney's "idiot trilogy" with the Coens (along with "Intolerable Cruelty" and "Oh Brother Where Art Thou"). "I think that's pretty safe to say, yeah, it's a dueling idiots movie," Joel Coen told , referring to both Clooney and Pitt's roles. If it's truly funny, this one could be "Lebowski" quality. Web site: NARelease date: Sept. 12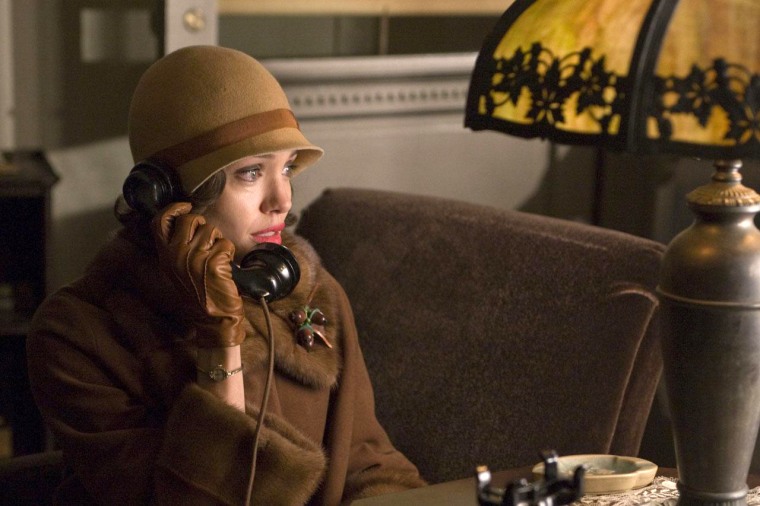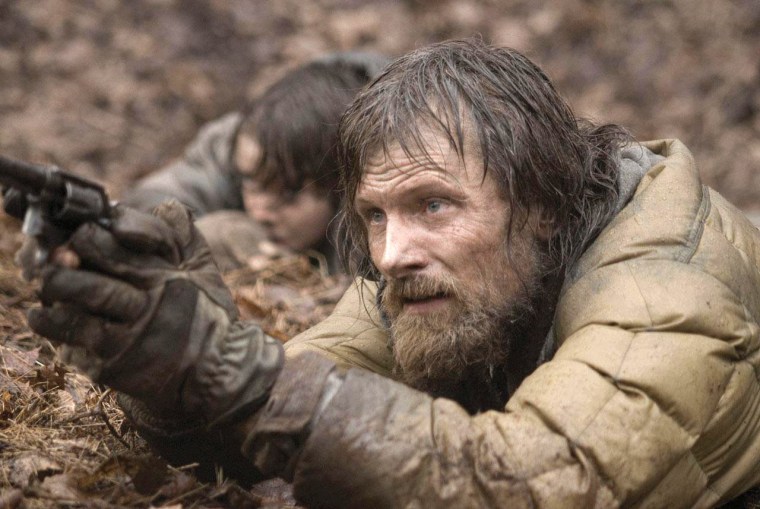 Note: Dates are subject to change.