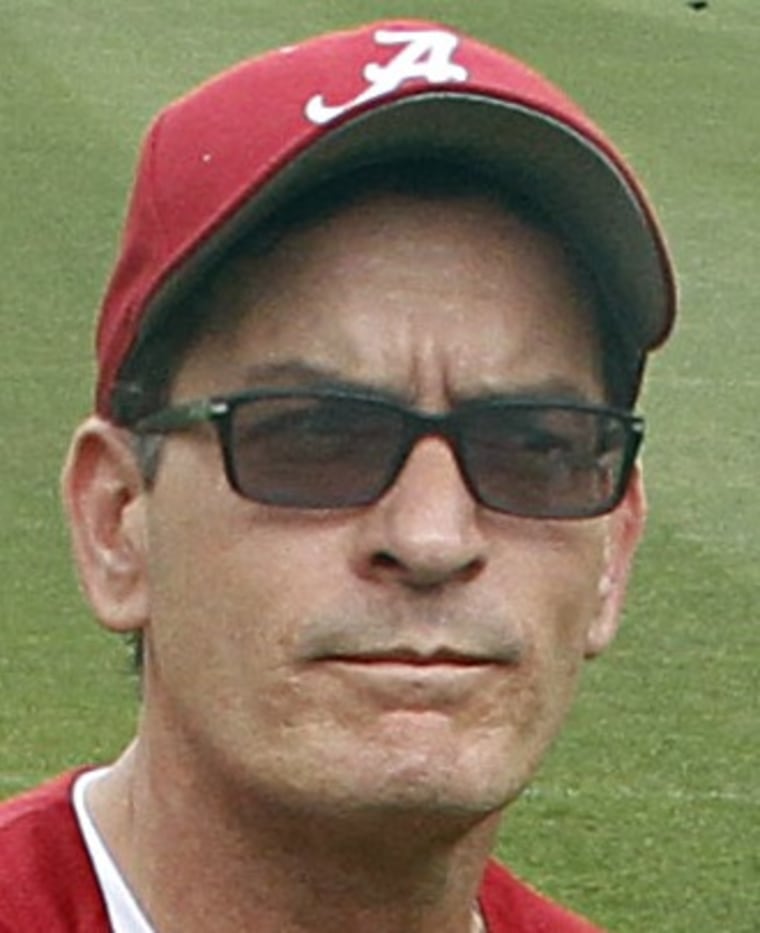 • While Charlie Sheen is the focus of an upcoming Comedy Central roast, the actor hopes that it's his old network, CBS, that gets skewered on Sept. 19. As previously reported, Sheen's roast will air the same night that "Two and a Half Men" returns to TV for its Sheen-free debut — and that's no coincidence. "This is Charlie getting the last laugh," a source close to the actor told PopEater. "He doesn't care what they say about him at the roast as long as the show kills CBS in the ratings. Charlie has a thick skin and can laugh at himself but if you hurt him, like he thinks ("Men" creator) Chuck Lorre did, then he doesn't forget."
• Elizabeth Smart has signed a TV deal with ABC News. According to the Hollywood Reporter, the 23-year-old, who was kidnapped from her home at the age of 14, will begin covering stories on missing persons in the next couple of week. Read on for the full details.
• Breathe a sigh of relief, Gleeks! Chord Overstreet might just return to "Glee" next season after all. Despite the recent news that Overstreet wasn't selected to be a series regular for season three, TV Line's Michael Ausiello reports that the "Glee" powers that be still want him on the show. "His option to be a series regular was just not picked up at this time," a source revealed. "If Chord wants to appear on 'Glee,' the choice is his. The 'Glee' writers like his Sam character, and have plans to write for him. He and his reps have been told that he is welcome back to 'Glee,' and everyone hopes he will show up on Aug. 10 when filming begins."
Have any comments about the latest TV tidbits? Tell us on our Facebook page!
Related content: