"Sorry for the morning tiredness," Kim Petras says to her fans at the 6:30 a.m. soundcheck. She didn't need to apologize — even at this early hour, Petras sounds pitch perfect.
While rehearsing her performance for TODAY's Citi Concert Series on June 23, Petras looked every inch the international pop star that she is, sporting knee-high boots and tiny black sunglasses. Though she revealed later that she only slept two hours the night before, Petras' vocals are flawless.
As she struts across the stage, the crowd reflects her contagious energy. "I feel ready to slay," she says, drawing cheers.
That's when it happens: the first "Woo-Ah!" of the day. For those who are new to Petras' fandom, "Woo-Ah" is the singer's signature phrase: an ebullient whoop followed by a sigh. "Woo-Ah" is featured on most of Petras' songs, and her fans eagerly chant it as a call-and-response at shows. I count at least five other "Woo-Ah"s from the singer throughout the day, and innumerably more from the crowd. I even see several fans sporting official "Woo-Ah" baseball caps and t-shirts.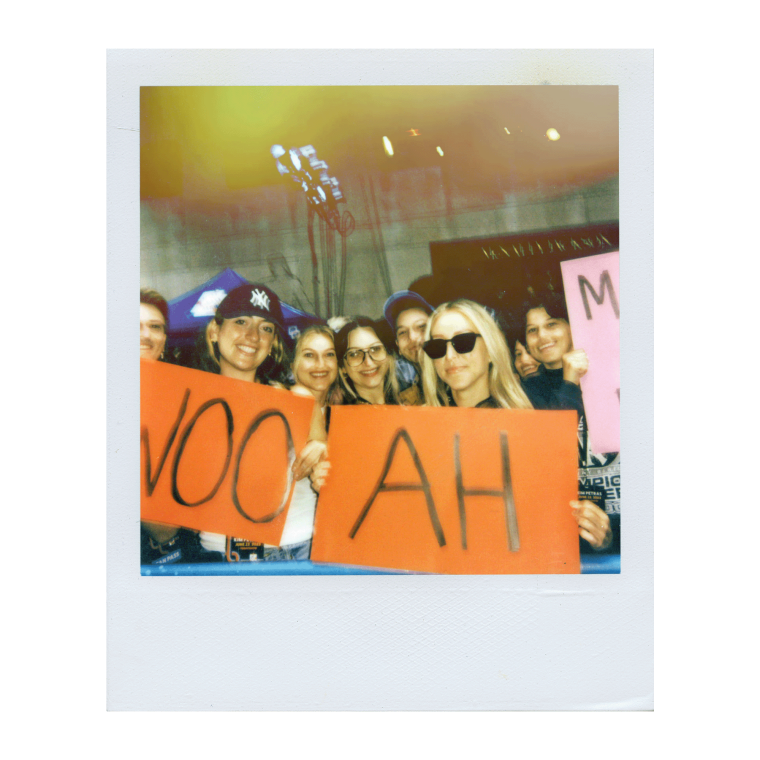 Petras has had an incredible year so far. In February, the German-born pop singer became the first trans woman to win a Grammy in the pop duo category for "Unholy," her collaboration with Sam Smith. She attended the Met Gala this year, and she was the May cover star for both "Sports Illustrated" and "Out" magazine. Her first official major label album, "Feed the Beast," debuted June 22 at midnight. 
Though she has experienced spectacular success this year, many loyal Kim Petras fans have been with her from the very beginning. Petras has been making music since 2011, growing a dedicated fanbase around her exuberant pop hits. She tells the crowd she was singing "Heart to Break," her 2018 single, "for those of you who've been here," setting off wild cheers.
Die-hard Petras fans call themselves "Bunheads," referencing both Petras' love for the show "Sailor Moon" and a sideways-bun hairstyle Petras used to wear. Homemade signs from fans include "Woo-Ah! Bunheadz" and "Bushwick hearts Kim," referencing Petras' well-publicized love for the Brooklyn neighborhood and its dance clubs. During Petras' live performance at 8:30 a.m., I spot several fans singing every word in the front row.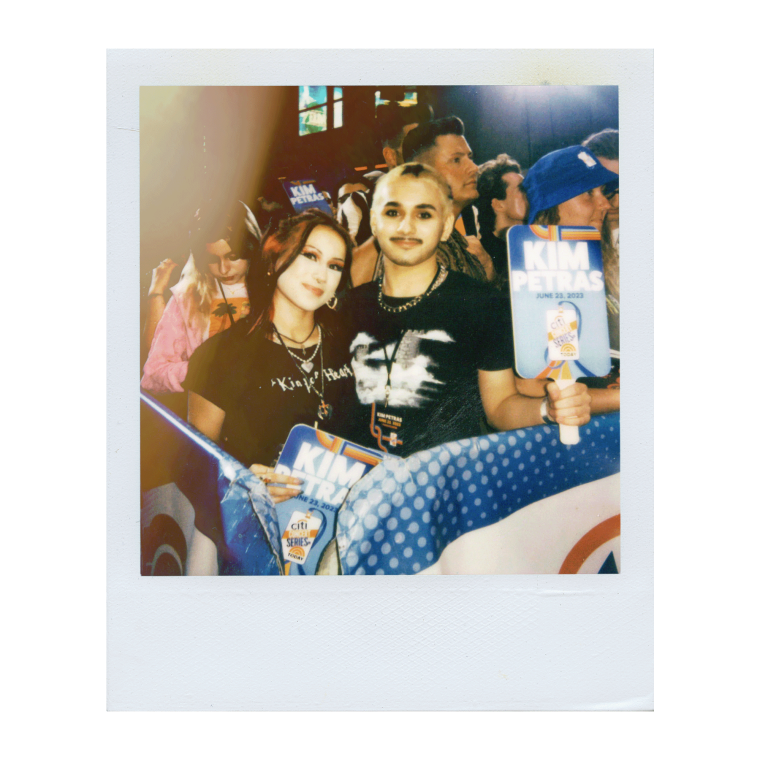 Petras' influence as a member of the LGBTQ+ community is visible. I see one fan holding up a cardboard sign which simply reads "GAY!" With her performance falling near the end of Pride month, Petras says she wants her music to benefit her community: "the people that I really love and care about, and fight for, and want to protect."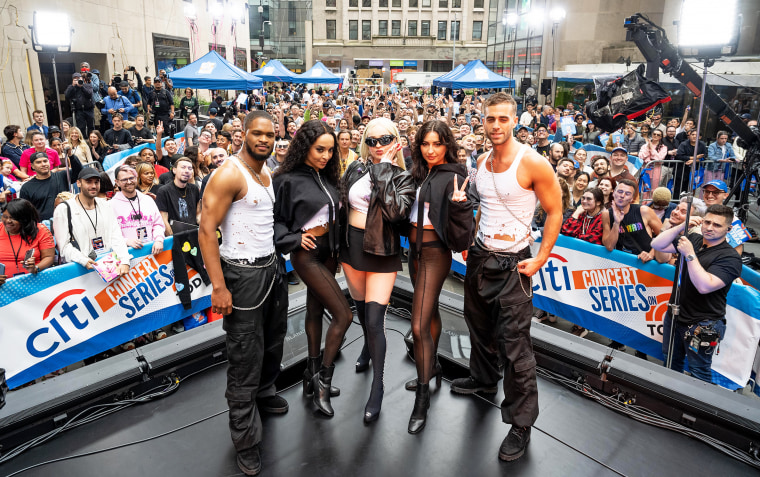 "I hope it's a step towards transgender people being more accepted into society," Petras says.
The 30-year-old singer is grateful to be part of that change.
"I just hope that it makes people feel hopeful that they can do anything, no matter what they identify as, or where they're from."
While her goal of mainstream success is more tangible than ever, Petras admits she still worries about the effects of fame. She says she titled her new album "Feed the Beast" in reference to her drive to create music and as a reference to the voracious nature of the industry.
"No matter if it scares you, you have to do what your passion is," she says. "For me, that's pop music. I'm not scared of the beast anymore."
Speaking with TODAY's Craig Melvin, Petras reveals that her ten-year plan is simply to keep making music.
"I want to still be performing," she says. "I think my personal goal is just to keep touring forever."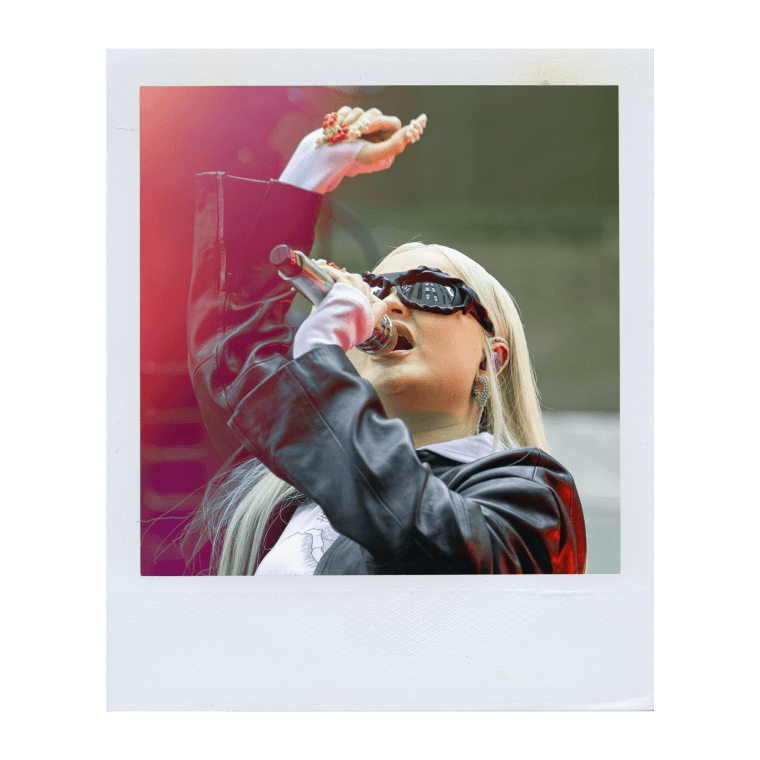 For the Grammy Award winner, the stage will always be a safe space. As she looks at the crowd of loyal Bunheads on the Plaza, it's clear that her shows are their safe space, too.
"I feel very free onstage in a way that I don't in life," she says. "I feel like I can just be myself and create this space for my fans where we're all safe, and happy, and ourselves."