The glow of light sticks illuminate the TODAY plaza in the natural morning light as a legion of Twice fans wait for the K-pop group's nine members to take the stage.
Candy Bongs, the name of the lollipop-looking handheld lights that shine in tune with Twice's songs, are a staple at the group's concerts, so their fans, known as Once, obviously brought them along to the K-pop group's performance July 5.
And despite it being a very early morning after a holiday, fans decked out in custom T-shirts and signs emblazoned with the faces of Nayeon, Jeongyeon, Momo, Sana, Jihyo, Mina, Dahyun, Chaeyoung and Tzuyu flock from places as far away as Australia and London to the plaza to see one of the biggest K-pop girl groups perform their bubblegum pop hits.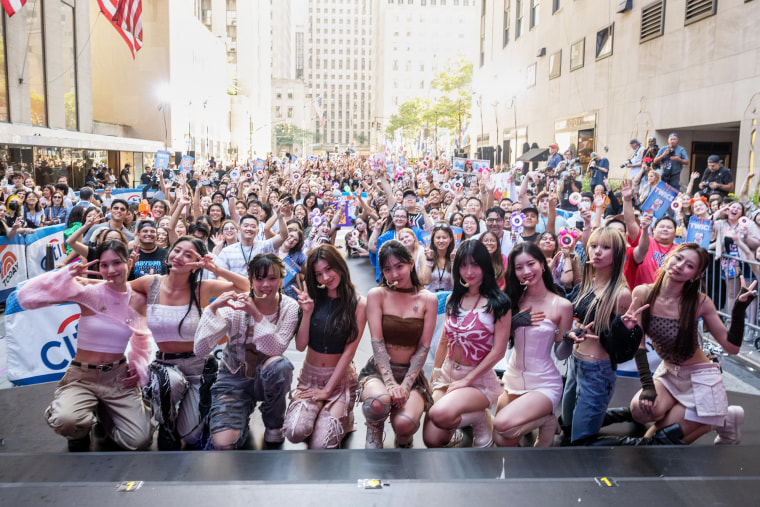 Fans Amy Orman and Michael Favreau tell TODAY.com they flew all the way from Australia with their 20-month-old daughter for their family's sixth and seventh Twice performances: first on TODAY and again July 6 at MetLife Stadium.
"We're still jet-lagged, so we don't remember when we got here," Favreau says with a laugh.
"We were worried that the Candy Bongs weren't going to show up," Orman adds of the group's 8:30 a.m. performance.
Favreau finishes her sentence: "But they look just as amazing at 6 a.m. as they do at 7 p.m."
Favreau says they've barely slept since arriving due to their infant daughter (whom they lovingly call "Baby Once"), but the lack of sleep and jet lag wouldn't stop the couple, who run a Twice-themed TikTok account, from seeing the group while wearing iconic outfits.
Orman wears a hot pink ensemble inspired by the Twice logo, and Favreau sports a bright green cactus costume, complete with a cactus hat.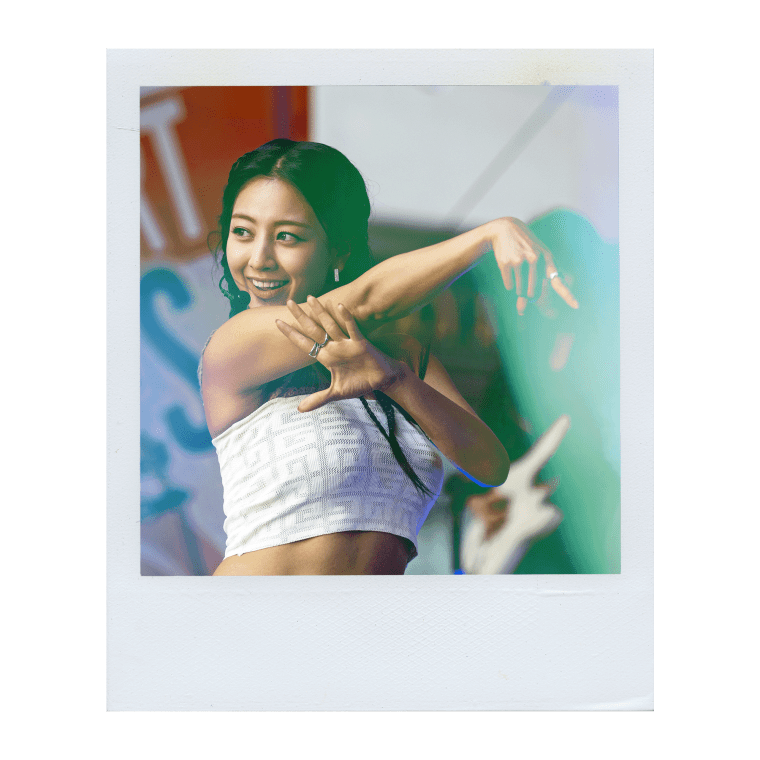 "There's a song called 'Cactus' that they sing, and it's written by one of the members, Jihyo," Orman says. "And when we saw them in Australia, Jihyo saw the cactus outfit and sang to him, so we were hoping she might notice him again."
Favreau adds that he was wearing a winter cactus outfit during the Australian performance, and since the New York City weather was forecast to reach 90 degrees, he adjusted the costume to be a bit more weather-permitting.
"This is just such a cool experience because tomorrow is at a stadium," Orman says of seeing Twice on the plaza. "So this is intimate, and tomorrow is going to be epic."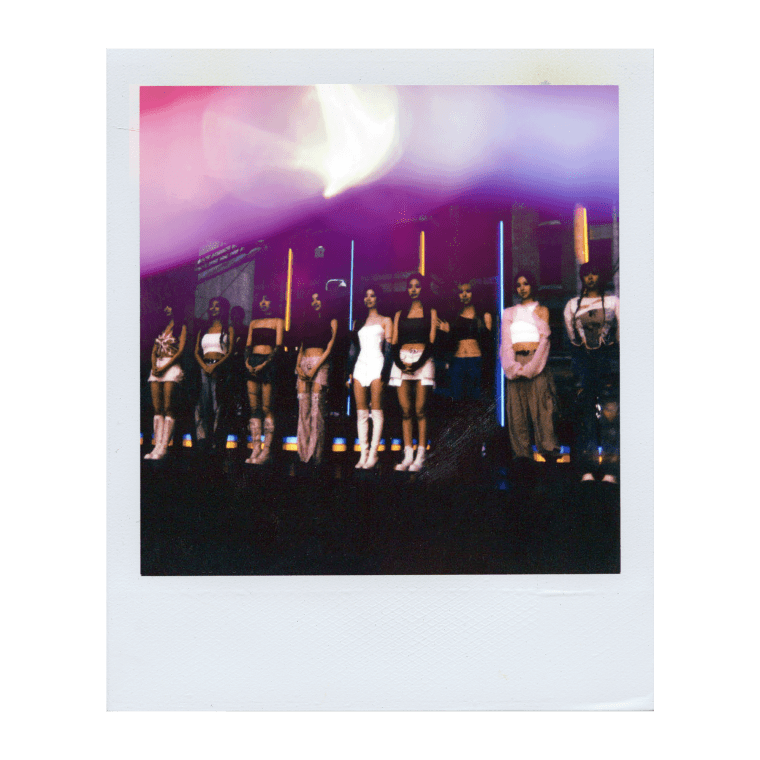 Nayeon, Jeongyeon, Momo, Sana, Jihyo, Mina, Dahyun, Chaeyoung and Tzuyu first arrive onstage around 6:45 a.m. to soundcheck, and along with a member of their team, begin blocking their choreography so all nine members can fit on the TODAY stage.
Within minutes, the women are ready to go and run through their set as fans go wild (yes, even some barking can be heard amongst the crowd — a K-pop phenomenon that has also entered the One Direction universe).
The women head back into the studio before their official performance begins, and with time to kill, Once are prepared with ways to pass the time.
Eleanor Barnea, a college student at Carnegie Mellon University, pulls out a deck of Uno cards and plays a game with members of the crowd.
Barnea tells TODAY.com she discovered Twice through a friend from college who had several posters of K-pop idols hung on her dorm room walls.
"She was like, 'OK, we're staying up until 3 a.m. to watch the drop of their new music video.' And I was obsessed," Barnea says. "Three days later, we learned the choreo. And now it's still stuck in my head."
Before long, Twice is back onstage performing "Set Me Free." Confetti streamers blast into the crowd toward the end of the song, covering fans in silver string, which workers race to clean up before the nine members introduce themselves to the crowd.
"One in a million," the ladies begin their famous introduction to the crowd's delight. "Hi, we are Twice!"
Jeongyeon, Sana, Chaeyoung, Momo, Mina, Jihyo, Dahyun, Nayeon and Tzuyu then introduce themselves one by one, thanking the crowd for coming out and singing along with them today.
Kenny and Agnes Liu, a couple wearing custom-made shirts themed around their bias, which is K-pop speak for favorite member, whom for them is Sana, tell TODAY.com they woke up at 2:45 a.m. to make it to the plaza.
"We're both fans of the same member, Sana, and any time we find new pictures of her, we send it to each other," he says. "Any new updates, we watch videos together."
Agnes Liu adds: "Our bias, as well as the whole group, they're just very happy — very positive energy."
The pair say they had previously seen Twice perform at UBS Arena in Elmont, New York, last year, but can't believe how close they are to the stage on the plaza.
"It's like, they're right there in front of us," Agnes Liu says, pointing to the stage just steps away with her Candy Bong, as Kenny Liu explains the couple purchased their light sticks from Japan months in advance to ensure they arrived on time for the show.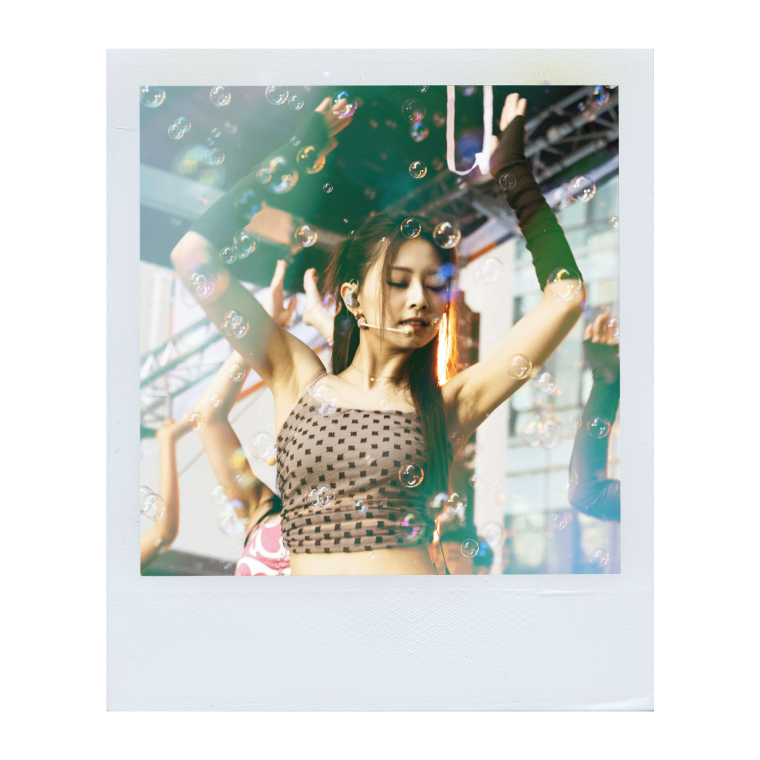 The group then performs "Moonlight Sunrise" off of their newest record, "Ready to Be," before singing their 2022 single "Alcohol-Free," as bubbles float across the stage and along the plaza.
After finishing their set, Jeongyeon runs down the catwalk giving Once high-fives, and the rest of the women wave as they head back inside the studio to snap a few pics.
Twice then hurries backstage into the studio, the nine members briskly walking single file as they talk and giggle quietly amongst themselves. Tomorrow will be an even bigger day as they prepare for their New Jersey stadium performance, where they'll see many familiar faces from the TODAY crowd.
"We love that we can try and make them smile, because they bring us so much joy," Orman says.