Stand aside, Ian McKellen! Another "Lord of the Rings" veteran actor is taking his turn in the spotlight, and it's not with whimsical Twitter photos alongside Patrick Stewart.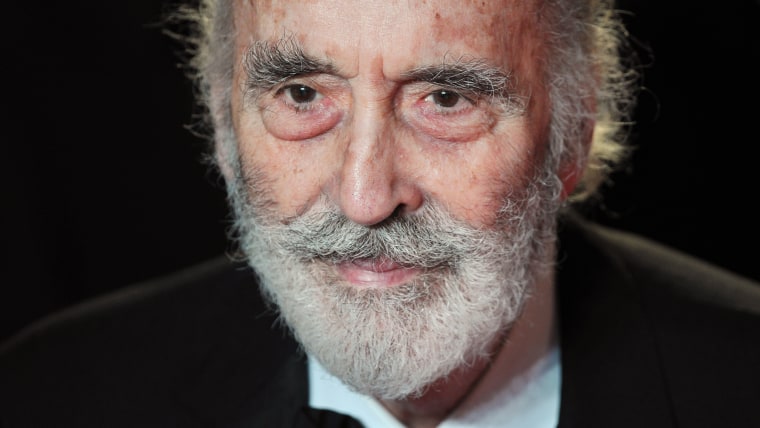 No, 92-year-old Christopher Lee, who's made his name over the past several decades inhabiting scary roles ranging from Dracula to "LOTR's" Sarumon, has you beat: He's become a heavy metal singer.

This isn't a new thing. Lee's been involved in the heavy metal universe since the mid-2000s, releasing symphonic metal albums like "Charlemagne: By the Sword and the Cross" (2010) and "Charlemagne: The Omens of Death" (2013).
He's also got two "Heavy Metal Christmas" albums out, and on Tuesday his newest single, "Darkest Carols, Faithful Sing," went up on YouTube and immediately went viral. (There are a whole slew of videos, including some of Lee discussing his interest in metal music, here.)

Truly, it puts a whole new spin on the holidays. And on your darkest nightmares.