Christina Ricci seems like a nice, normal, beautiful woman. And she is! But let's face it, there's always been a little something extra to the actress, particularly when you examine her long resume of dark, funny parts.
It's a sensation she touched on during her visit to TODAY Thursday to promote her upcoming Lifetime miniseries "The Lizzie Borden Chronicles" — in which she plays the title character, who's just been acquitted of giving her parents around "40 whacks" each with a hatchet.
"If you do the things that you naturally gravitate towards, then there's going to be a throughline through your career, and all your choices are going to reflect really who you are and your tastes," she said. "I really love a crazy person. Nothing is better to me than someone behaving really poorly like right over there."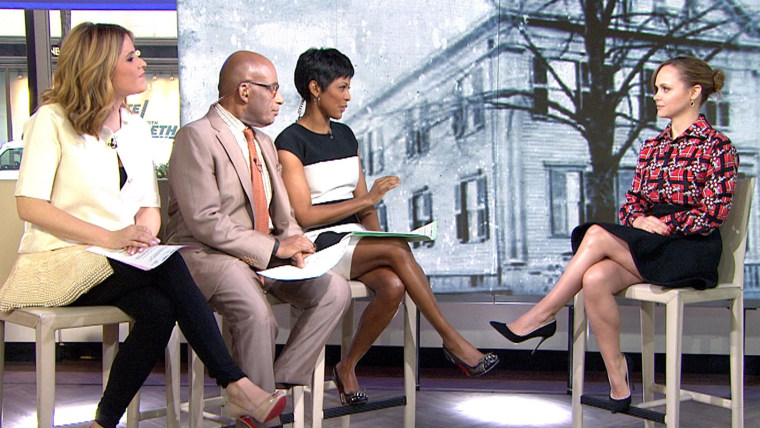 The crazy-loving carries over to her being a new mama, but in a very good way. Ricci's son was born last August, and she can't get enough of him.
"Everyone told me how much I would go nuts and love him," she said. "But you can't describe that feeling until it happens. It's a crazy, just joyous feeling, and I never knew quite what it was going to be like!"
"The Lizzie Borden Chronicles," an eight-part miniseries, premieres on Lifetime on April 5.