Singer and former "Voice" contestant Christina Grimmie's music lived on to comfort her loved ones at a memorial service Friday celebrating her life.
Thousands of friends, family and fans filled the pews of Fellowship Alliance Chapel near Grimmie's hometown of Marlton, New Jersey, to pay their respects during a five-hour visitation for the public. As they entered the memorial service, Grimmie's familiar voice filled the room as two video screens featured the Grimmie singing and playing her keyboard.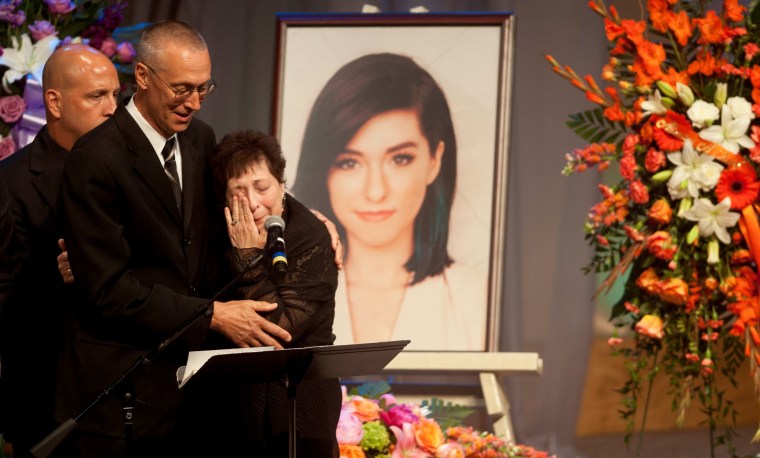 During the service, Grimmie's parents, cousins and best friends took to the stage to share their favorite memories of the singer.
RELATED: Adam Levine reaches out to Christina Grimmie's family, offers to pay for funeral
RELATED: Carson Daly remembers 'The Voice' alum Christina Grimmie who died after concert shooting
Her brother, Marcus, 23, who tackled the gunmen on the scene, recounted Grimmie's selfless and welcoming spirit during the service. "All I'm going to say is thank God for the mark she left on this world," he said. "Thanks mom and Dad, I know it's going to be really tough for us to move forward."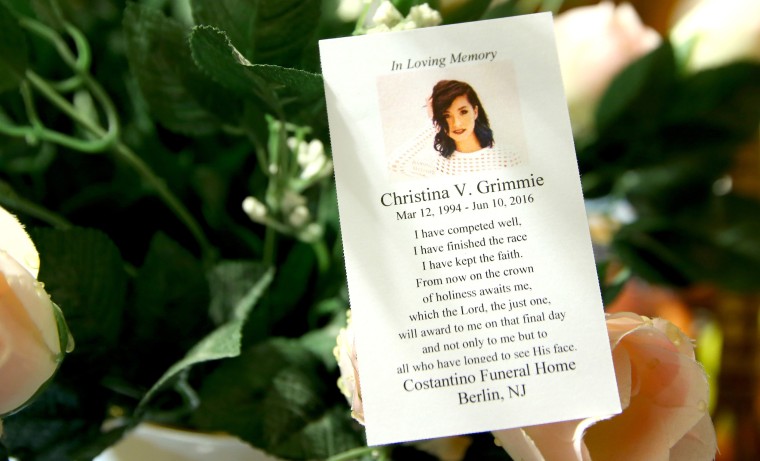 He also reflected on her last moments and thanked everyone who not only attended, but also supported the family in the wake of such an unspeakable tragedy.
"When the gunman came, her arms were open to him," Marcus said. "Her arms were open all the time. That's how she treated everyone she knew, her arms were open for them. So thanks again for coming out you guys, and I love you Christina."
The 22-year-old rising pop star and 'Voice' contestant was fatally shot by a lone gunman last Friday while signing autographs after her concert at The Plaza Live in Orlando, Florida, where many fans have left flowers, notes and candles to remember the talent they lost too soon.
On Friday, a fan account for Grimmie posted a tribute video on YouTube that's already amassed over 750,000 views, and includes some of the singer's most beloved covers over the years. You can watch the video here.
RELATED: Selena Gomez breaks down during tribute to late 'Voice' singer Christina Grimmie