Christina Applegate is calling out an online troll who accused her of having "bad" plastic surgery after she attended the 28th Annual Critics Choice Awards on Jan. 15.
The event marked the first time the "Dead to Me" star, 51, walked an award show red carpet since announcing in August 2021 that she had been diagnosed with multiple sclerosis.
"MS didn't make you look that way a plastic surgeon did," the troll told Applegate in a direct message captured in a screenshot the actor tweeted on Jan. 17. "And you are a scammer and are not (Christina) Applegate."
The troll added, "And a bad plastic surgeon at that."
Applegate explained to her followers that the conversation took place after the troll made a nasty comment about her appearance and Applegate told her in a DM that her remark "wasn't nice."
"Sooooo I made the unfortunate decision to look at some comments on an article from people mag about me and my kids at the CCA. Of course I told her that it wasn't nice. This was her reply. What is wrong with people. By the way, I laughed," wrote the actor.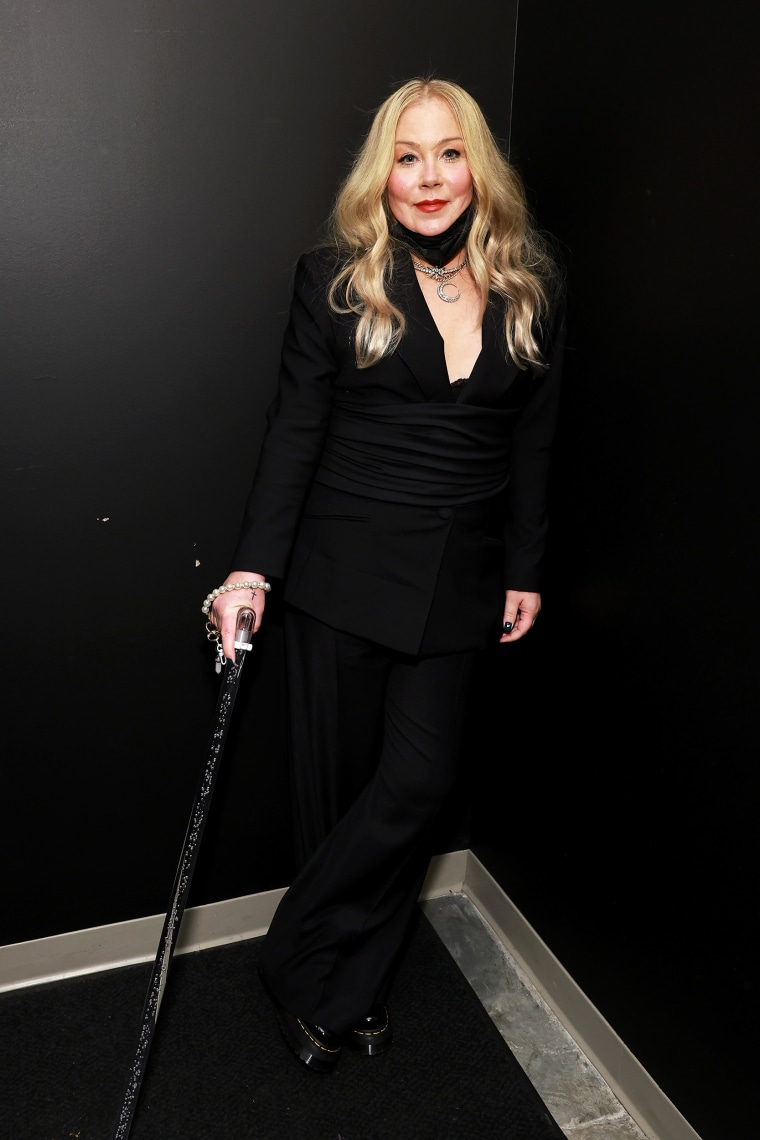 Fans responded to Applegate's tweet with messages of support and admiration.
"Christina we love you and you're beautiful, both inside and out. That comment isn't about you, it reveals more about that person," wrote one.
"You are one of the most beautiful and loved actresses of all time. Incredible and respected, not just as an actor, but as a person. Always were, still are," gushed another.
Applegate was nominated for best actress in a comedy series for her role on "Dead to Me." She attended the ceremony with her 11-year-old daughter, Sadie Grace LeNoble, whom she shares with her husband, musician Martyn LeNoble. In a Jan. 15 tweet, Applegate called her daughter "the best date ever."
She also revealed in the tweet that she was sporting a special manicure for her big night out, one that paid tribute to Jen and Judy, the characters she and co-star Linda Cardellini played on the Netflix series.
Applegate's nails spelled out Jen and Judy's names in gold over dark nail polish.
The former "Married ... With Children" star opened up to Variety in November about the challenges she faced while completing the show's third and final season.
"I got diagnosed while we were working," she said. "I had to call everybody and be like, 'I have multiple sclerosis, guys. Like, what the f---!' And then it was about kind of learning — all of us learning — what I was going to be capable of doing."
Applegate added that although she was "pretty convinced" that the role would be her final major one, she intended to stay in Hollywood in other capacities.
"I've got a lot of ideas in my mind," she said. "I just need to get them executed."
Related: