Christina Aguilera has long been a fan of the great Whitney Houston — and on Sunday night at the American Music Awards, she got to give a little of that love right back, performing a powerful medley of some of Houston's greatest hits.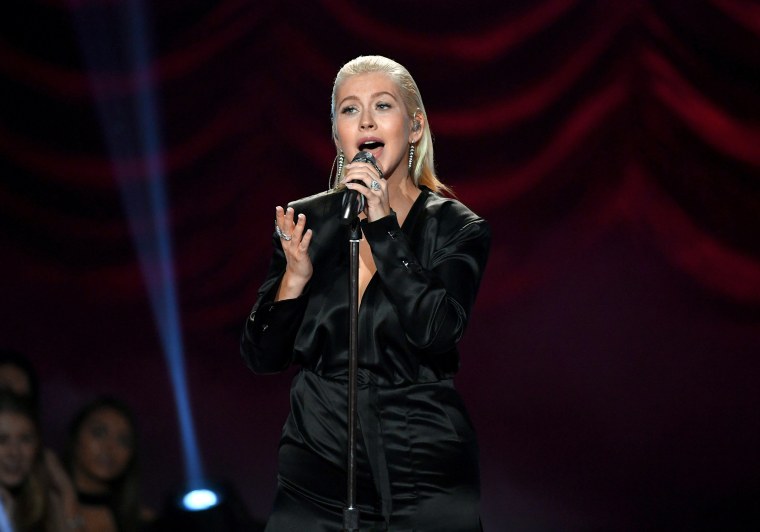 After an introduction by Oscar-winner Viola Davis, Aguilera launched into "I Will Always Love You," a tune originally written and sung by Dolly Parton in 1974 but brought to fresh life by Houston in her 1992 film "The Bodyguard."
And remember: We knew Aguilera could handle that big song; she'd done a bit of it on "The Ellen DeGeneres Show" last year, and also performed one of Houston's hits at the 2001 BET Awards.
But Aguilera wasn't done; she also sang portions of "I Have Nothing," "Run to You" and "I'm Every Woman," all songs from the movie's soundtrack. Naturally, the crowd leapt to its feet for the performance.
And if we were excited to hear Aguilera perform some of those tunes, imagine how the singer herself felt!
She posted a short video on Twitter after the awards conveying her thanks to the AMAs and Houston's family. Houston died in 2012.
"Thank you so much for making a little girl's dream come true," Aguilera says in the video. "I've had the time of my life. I hope I did you proud, Whitney."
She then blows a kiss and adds, "Love you forever."
Or, as she put it earlier in the evening, "I will always love you." And we will, too!
Follow Randee Dawn on Twitter.