It may be only hours until we ring in 2018, but Christie Brinkley's latest Instagram snap looks like something straight from the 1980s.
The 63-year-old supermodel appeared ageless in a shot she posted to Instagram while on a tropical vacation, which closely resembles some of the iconic photos from her early Sports Illustrated Swimsuit days.
"Just Hangin' with my Homies," Brinkley captioned the photo, wearing a white one-piece swimsuit, cinched with a red, white and blue belt.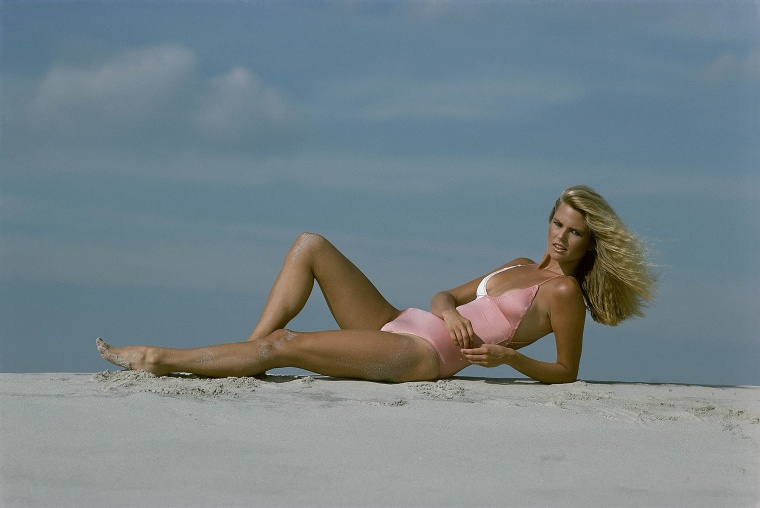 Brinkley made Sports Illustrated history when she posed for the cover for three consecutive years: 1979, 1980 and 1981. Earlier this year, she made history again when she posed for the magazine with her two daughters, Alexa Ray Joel, 32, and Sailor Brinkley Cook, 19.
"My first thought was, 'At my age? No way!'" she told People when the issue came out. "When I turned 30, I was like, 'This is the last time I'm posing in a bathing suit!' When this issue comes out, I'll be 63. I thought, 'Those days are over.' But to get to do it with my girls, I thought, 'One last go!'"
She was clearly proud of the results, posting on Instagram that the shoot sent "the powerful message that good things come in packages of every size and we do not come with an expiration date!"
In her book "Timeless Beauty," Brinkley dished on some of her secrets to looking young, which include eating a "rainbow diet" of fruits and vegetables high in antioxidants, drinking a lot of water, keeping active and staying optimistic.
Lots of family time — and some therapeutic skin masks — on vacation can't hurt either!