A plane traveling from Los Angeles to Tokyo had to make a U-turn over the Pacific Ocean and luckily for us, Chrissy Teigen was on board to live-tweet the whole thing.
The supermodel and social media star unleashed a hilarious tweet storm about the ordeal, which ended safely for everyone involved.
It all started four hours into her recent All Nippon Airways flight, when airline crew realized an unauthorized passenger was on board.
"A flying first for me: 4 hours into an 11 hour flight and we are turning around because we have a passenger who isn't supposed to be on this plane," Teigen tweeted. "Why...why do we all gotta go back, I do not know."
According to the airline, a passenger had mistakenly boarded the Tokyo-bound flight, forcing the pilot to turn back to LAX.
"During the flight, the cabin crew became aware that one of the passengers boarded the incorrect flight and notified the pilot," All Nippon Airways said in a statement. "As part of the airline's security procedure, the pilot in command decided to return to the originating airport, where the passenger was disembarked."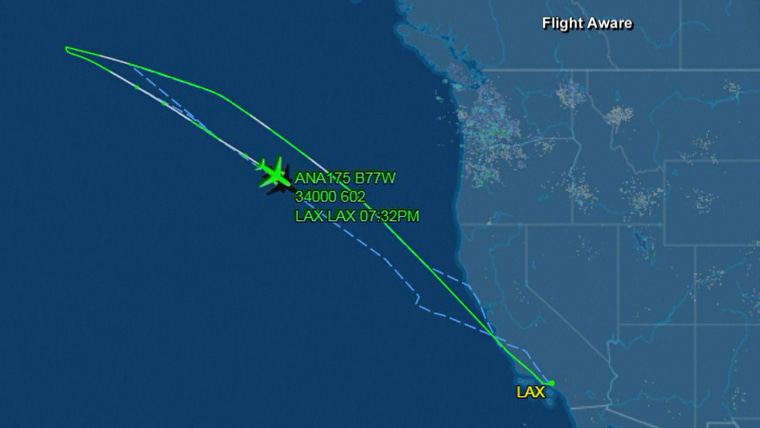 Teigen, who had been en route to Tokyo for a vacation with her husband, singer John Legend, wasn't too pleased.
"Why did we all get punished for this one person's mistake?" she tweeted. "Why not just land in Tokyo and send the other person back? How is this the better idea, you ask? We all have the same questions."
She did have some sympathy for the mystery passenger who accidentally boarded the wrong plane.
"This person is so lucky that we will all have to deplane," she wrote. "Imagine having to walk off alone. The shame!"
How did a passenger manage to get through the gate without the correct boarding pass? The airline has not explained exactly how the mishap occurred, but at the time, Teigen heard reports that the passenger had boarded with a United Airways ticket.
"They keep saying the person had a United ticket. We are on ANA," she tweeted. "So basically the boarding pass scanner is just a beedoop machine that makes beedoop noises that register to nowhere."
After their eight-hour "flight to nowhere," Teigen and Legend spent some time in an LAX airport lounge.
"I'm in a room with water and a tv! The government is using real housewives to keep me quiet !!!!!!" she joked.
Eventually, they were able to board another flight to Toyko. This time, Teigen had just one request.
"Taking off!!!" she tweeted. "Please don't be the same menu please don't be the same menu."