Early purchasers of Chrissy Teigen's new cookbook "Cravings: Recipes For All The Food You Want To Eat" got a special, unexpected ingredient added: the author's phone number!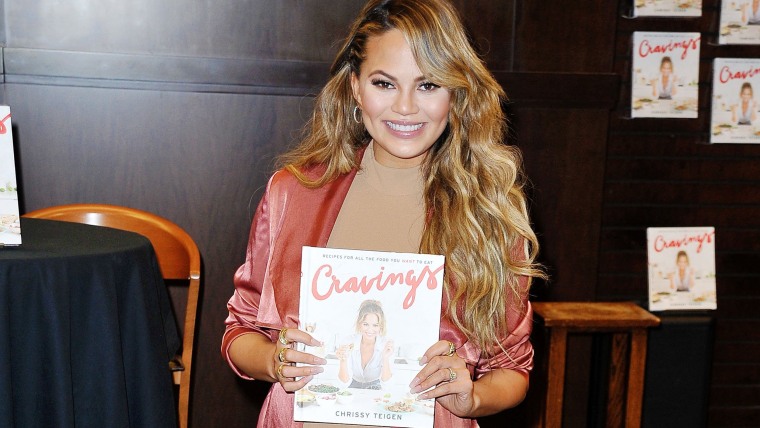 As the model-turned-cookbook writer (who's married to musician John Legend) explained on Twitter Wednesday, it was partially the dog's fault:
MORE: Chrissy Teigen explains why she chose her baby's sex during IVF
Naturally, this led to quite a few people reaching out for ... well, more recipe tips, we assume. But she's taken care of business since:
And apologized to her friends in case they're wondering why she's not returning their texts:
But this puts Teigen in good company, since TODAY's Hoda Kotb did something similar back in 2013! While demonstrating a Samsung wrist watch on air, Kotb briefly showed her personal cell number and viewers immediately decided to text her. (She got 4,000 texts before the end of the day.)
MORE: Yikes! Hoda gets 4,000 texts after revealing phone number on air
Yep, she had to replace that number, too.
"I'm an idiot, a complete and total idiot, and I'm embracing it!" she told Savannah Guthrie.
Well, as Teigen certainly learned, it does put a little extra spice into the day.
Follow Randee Dawn on Twitter.