Warning: This post contains a "This Is Us" spoiler. If you haven't seen this week's episode, read no further!
Chrissy Metz understands why "This Is Us" fans are reeling after this week's last-minute plot twist that revealed that her character, Kate Pearson, suffered a miscarriage.
But she wants them to understand that taking on real-life challenges is part of what makes the hit NBC drama so special.
"It's devastating, I know, but @ThisIsUsWriters take us on the journey of despair to express an important story line and situation we are often too afraid to discuss," the actress, 37, tweeted to fans who were upset after the show aired.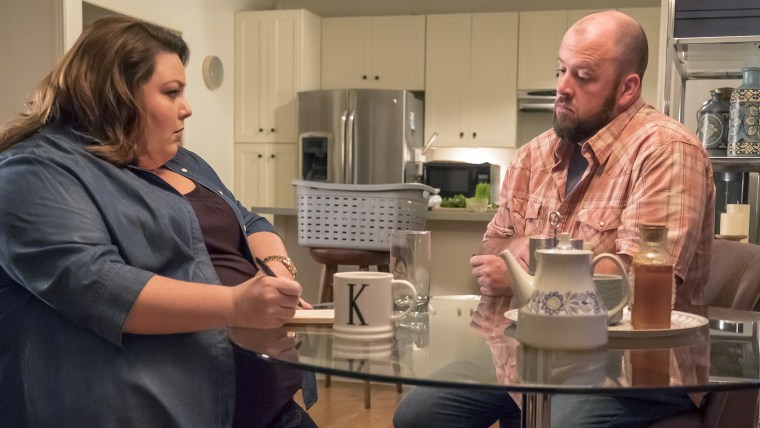 This week's episode follows Kevin Pearson, played by actor Justin Hartley, as he spirals further into an opiate addiction. During the episode's shocking final moments, Kevin — and viewers — learn that his beloved twin sister Kate and her fiancé Toby, played by actor Chris Sullivan, have lost their baby.
Dan Fogelman, the show's creator also took to Twitter to chime in, telling fans he felt terrible causing Kate and Toby such pain, but he knew their miscarriage reflected a tragedy too many real-life couples experience.
"THAT ENDING (SPOILER): We didn't want it to happen to them. But we're trying to capture real life, and it happens. A lot," he tweeted.
He also let fans know next Tuesday's episode would find the Pearson family united and as tight-knit as ever.
"Next week is a difficult, ultimately life-affirming ep about love & family. We hope you'll watch it & talk about it — not enough people do," he tweeted.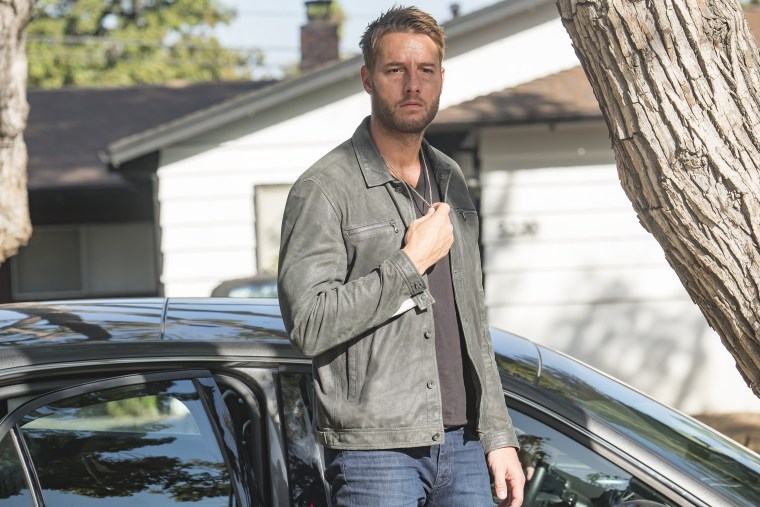 Hartley echoed his "This Is Us" family members' sentiments.
In a new interview with Entertainment Weekly, the 40-year-old actor said what Kate and Toby are going through is "something that a lot of people deal with" — and it needs to be depicted on TV.
"These are people who everyone can relate to, and they go, 'Holy s---, if that's not me, I know someone exactly like that,'" said Hartley. "We're talking about things that people don't talk about, and it's so cool."