Warning: This post contains "This Is Us" spoilers. If you haven't seen this week's episode, read no further!
Tuesday's episode of "This Is Us" found the Pearson gang whooping it up in Las Vegas where Kate and Toby celebrated their impending nuptials with bachelorette and bachelor parties. But the Sin City adventure wasn't all fun, games and "Magic Mike Live."
Chrissy Metz, the Emmy-nominated actress who plays Kate Pearson, opened up about the emotional episode to Entertainment Weekly — and dropped a major hint about a "twist" in Season 2's upcoming wedding finale.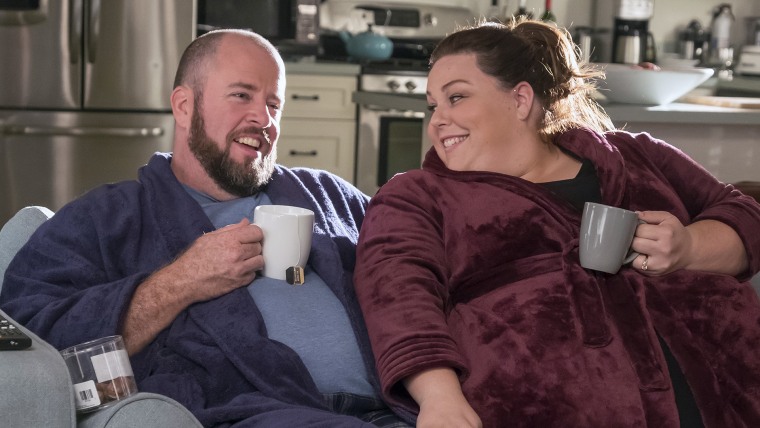 One thing viewers couldn't help noticing is that Kate and Toby (Chris Sullivan) had very few friends to bring along with them to Vegas.
"Well, they've been really insular in their co-dependent relationship, and they've also been through a lot between Toby's health and the miscarriage," Metz explained. "So, it's difficult to let people into hardships that they might not understand."
While several members of the Pearson clan wound up bickering on the trip, Kate and her brother Randall (Sterling K. Brown) shared some tender memories. This week, viewers learned the siblings were inseparable after their dad, Jack (Milo Ventimiglia), died — and both struggled with anger toward their brother Kevin (Justin Hartley).
"I think that there was a lot of resentment toward Kevin because he was absent from the fire and the night Jack passed away, which ultimately drew Randall and Kate closer. Experiencing such a traumatic life event together has created a timeless bond," Metz said.
As for Kate and Toby's upcoming wedding, Metz confirmed fans will finally meet funnyman Toby's parents, who "are everything and nothing you'd expect."
She also advised viewers to expect the unexpected.
"There is a bit of a twist, in true 'This Is Us' fashion, because the writers are genius," she said. "Tonally speaking: upbeat and joyous, through a very important catharsis."