Chrissy Metz wore a burgundy latex dress at the 2017 MTV Movie & TV Awards on Sunday night, and guess what: she totally rocked it!
Though we were left wondering just how hot it gets while wearing latex all night, the "This Is Us" star looked amazing and perfect for the edgy, rock 'n roll atmosphere the awards traditionally attracts.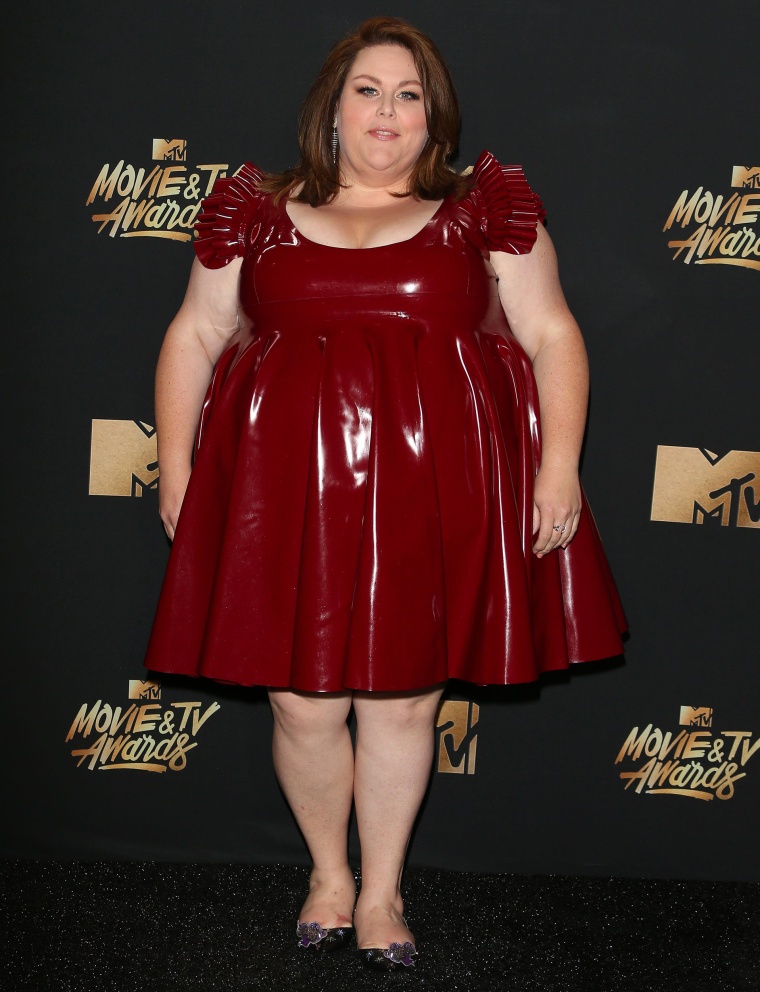 That said, not everybody on social media cared for her outfit, pointing out that it was her size that somehow made it an inappropriate choice.
To that, Metz had this to say:
RELATED:
Amen, sister!
This isn't the first time the actress has come under fire for her size, but she's been terrific about telling the haters to go away.
"Size doesn't equate to beauty," Metz told Marie Claire in March. "I don't understand why that's a thing. Well, I do, because the media has told us thin is beautiful. But is it? Because I think people are miserable not eating and smoking cigarettes."
She also noted, "I do want to lose weight. But not because anyone is telling me to do it."
That said, she is going to be losing weight while on "This is Us," as it's part of her character's storyline.
Either way, we think she's just terrific. And very pretty in burgundy!
RELATED:
• How a panic attack led 'This Is Us' star Chrissy Metz to lose 100 pounds
• Chrissy Metz required to lose weight for 'This Is Us' — but it was a 'win-win'
Follow Randee Dawn on Twitter.