Anyone who watches "This Is Us" knows Chrissy Metz has a fabulous singing voice, so it's no surprise she once pursued a singing career — even auditioning for "American Idol" in 2007.
Now, the Emmy-nominated actress is opening up about the experience — and why she pushed back against "Idol" producers who wanted her to share more than just her vocal abilities.
"You know, I get it, they're trying to make stories and they're trying to invest the audience into these characters and I understand the whole scope of everything, especially (since) I was a talent agent," Metz told Entertainment Tonight. "So, I understand what they're doing. And I was like, 'Oh, I can sort of see that and I don't want to be that girl.'"
"Like, if you don't dig it, you don't like my voice, I'll just keep it moving," added the 37-year-old star, who also recounts the experience in her candid new memoir, "This Is Me: Loving the Person You Are Today."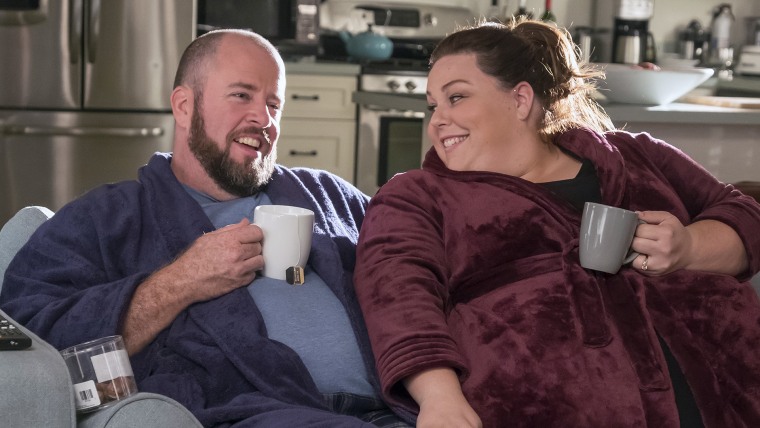 Metz, who auditioned with the song "Heavy" from "Dreamgirls," went into the challenge hoping to earn respect for her vocal talent, but it didn't play out exactly as she'd hoped.
"It just felt like — it was like, 'Oh, how else can we kind of jab?' and I was like, 'Don't — you're not ready because I'm gonna jab right back.' Or, I'm just gonna leave because of course that's not the purpose of me going. I didn't want to make ridiculous TV. I wanted to, you know, be respected as a singer."
Despite all that, Metz told Extra the audition was "actually a really great experience."
"I'm glad that I showed up for myself and sat in a stadium for eight hours ... I was like, 'I'm committed. I'm gonna see it through,'" she said.
In 2014, Metz's Hollywood career began to take off when she played Ima Wiggles in FX's "American Horror Story: Freak Show." Soon she was earning raves — and Emmy and Golden Globe award nominations — for playing Kate Pearson on "This Is Us."
Does Metz ever regret that she was unable to compete on "American Idol" and perhaps achieve singing fame?
"I don't know, I mean, I have a pretty busy schedule," she told ET, "but I think musicians travel the world at a very rapid pace, so who knows?"