(Spoiler alert! If you haven't watched the latest episode of "This Is Us," what are you waiting for? Go check it out and then read on.)
Kate Pearson developed a love for lentils on "This Is Us" Tuesday night — and despite her current health kick, it had nothing to do with a dietary change.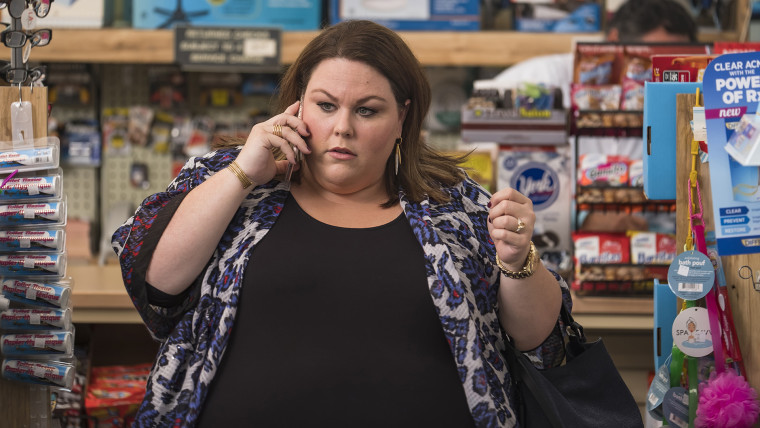 In the final moments of the episode, her doctor told her, "Your poppy seed is now the size of a lentil. Congrats, you're now officially six weeks along."
That's right — Kate's pregnant! And that twist doesn't just have fans talking; actress Chrissy Metz has opened up about her character's happy news, too.
"I love that they're talking about plus-size pregnancy," Metz explained in an interview with Entertainment Weekly. "I love that it's not like, 'Oh, here's a plus-size girl just sitting in the corner, wishing her life would start.' She's actually living her life, and all of these really exciting things are happening, and it's really nice. Because I don't think it's been portrayed — well, really anywhere. Especially network television. So I'm excited about it."
While the pregnancy is exciting to Metz, to viewers and obviously to Kate — who had a sweet smile at the end of the episode — it's still a complete mystery to someone else.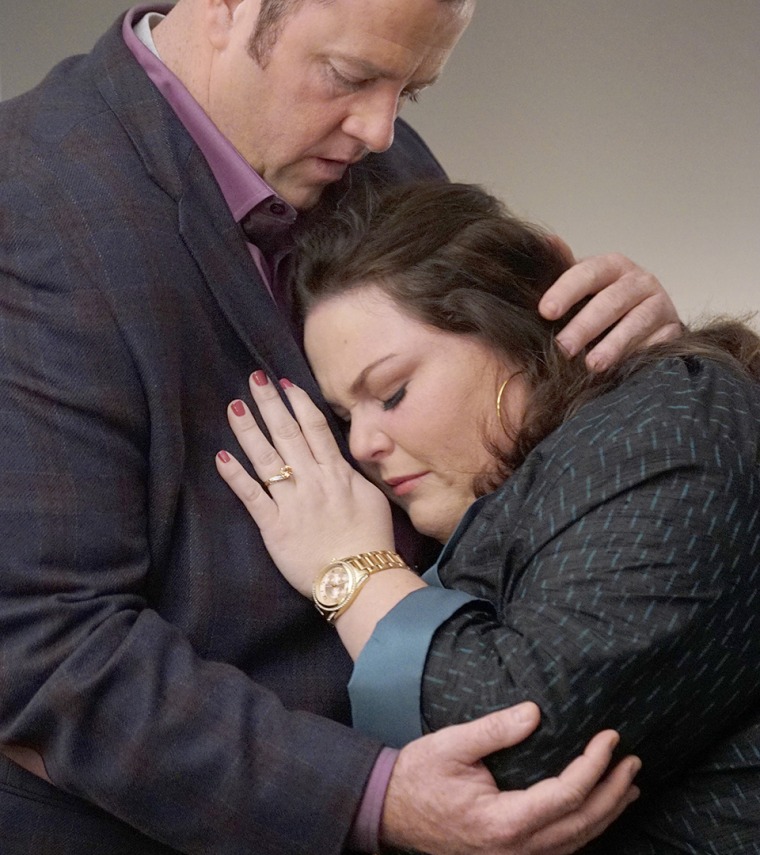 Kate's fiance, Toby, hasn't been told anything about it.
"Like most women, whether they're high-risk pregnancy or overweight or never had a baby, or they're older, there's always this thought of, 'I don't want to tell anybody too soon, I don't want to get their hopes up, I don't want to get my hopes up, I don't want to make it real because then I can be disappointed and have my heart broken,'" Metz said in defense of her character. "So, yeah, I think she's protecting Toby, even though it might seem a little selfish because, of course, he would be over the moon."
Or would he? Fans of the hit drama won't have to wait long to find out. It'll all unfold on the very next episode.
"You'll get to see Toby's reaction, and what and how he truly feels about being a father," she promised. "And what it means for their relationship. And if that dynamic will change — and how."
In other words, stay tuned!