From fancy vacation pictures to new job announcements, our news feeds are filled with envy-inducing posts from friends. And while we're happy for them, it's common to wonder if we're behind on our own dreams.
The good news is that these insecurities are common, and even celebrities, like "This is Us" star Chrissy Metz, deal with them.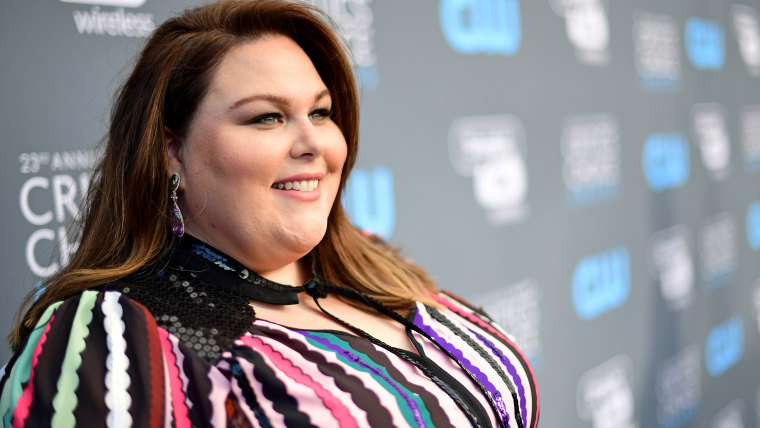 In a refreshing new Instagram post, Metz opened up about her own personal struggles with feeling good enough.
"For many moons I felt behind and too old to pursue my dreams. That success should have happened years ago," the 37-year-old actress wrote. "Then I stopped comparing and despairing."
She posted a picture of an inspiring quote from Emily Maroutian's The Book of Relief: Passages and Exercises to Relieve Negative Emotion and Create More Ease in The Body.
"You're not behind in life," the quote reads. "There's no schedule or timetable that we all must follow." It goes on to explain that seven billion people can't do everything in exactly the same scheduled order and that everyone is different with a variety of needs and goals.
"Your life is not on anyone else's schedule," it continues. "Don't beat yourself up for where you are right now. It's YOUR timeline, not anyone else's, and nothing is off schedule."
Metz, who got her big break with her starring role in "This Is Us" at age 35, told TODAY in 2017 that she was about to quit acting and move back home before landing her role on the hit NBC show.
While she may have found (incredible) success later than she had originally hoped, Metz realizes that all of her setbacks led her to this big moment.
"Every day, lesson, 'set back' or 'detour' in our lives shapes us to be ready for this exact moment in time," she wrote.
This isn't the first time Metz has left us feeling inspired. She is often open about her weight struggles and insecurities, making her a role model to many. In her new memoir "This Is Me: Loving The Person You Are Today," she shares how she's found light even in her darkest moments.
"I thought if I'm vulnerable and if I'm really honest with my feelings, it could help other people to do so as well," she told TODAY in March.
And it looks like people are getting inspired. The memoir is already a national bestseller!
Thanks for all the inspiration, Chrissy.