"The pop culture that's comforting me now" is a new series in which some of TODAY's favorite celebrities share the TV shows, movies, books and songs getting them through this time.
Chrissy Metz's music career brought the "This Is Us" star to Nashville, where she's been quarantined with best friend Donnie Berry. Metz opened up about what has been keeping her entertained — which includes some notably addictive Netflix series. And hear her new song, "Talking to God," below.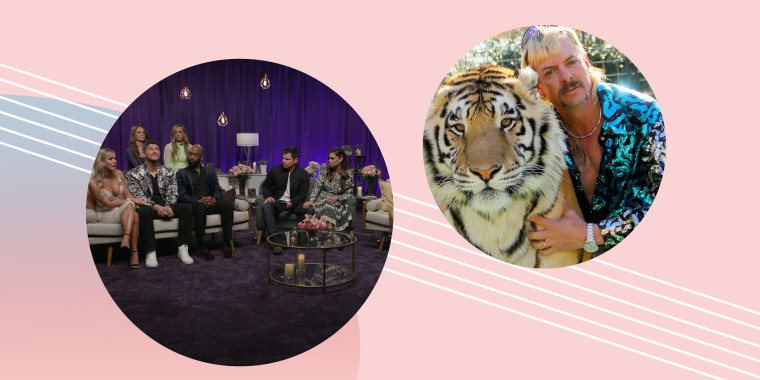 What I've been watching:
I finished "Tiger King" and "Love Is Blind." I was hesitant to delve into "Love Is Blind" but really became fascinated by the experiment and dynamics of the relationships. I love that they got to know each other before the physical aspect was in play. Real intimacy is honesty and the couples who remained honest seemed to thrive. I truly hope "Tiger King" brings awareness to the conservation of tigers.
And I just started watching the amazing documentary "Crip Camp" about the disability revolution in the '60s.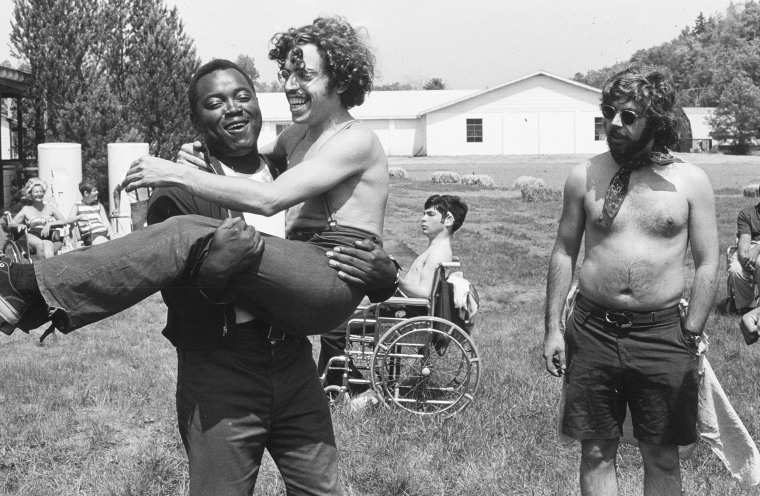 What I've been reading:
I didn't bring any books to Nashville, but was reading "Untamed" by Glennon Doyle before my trip. Glennon is so vulnerable about her journey, but also absolutely changed and stronger for it. Truly makes me feel like I can do anything.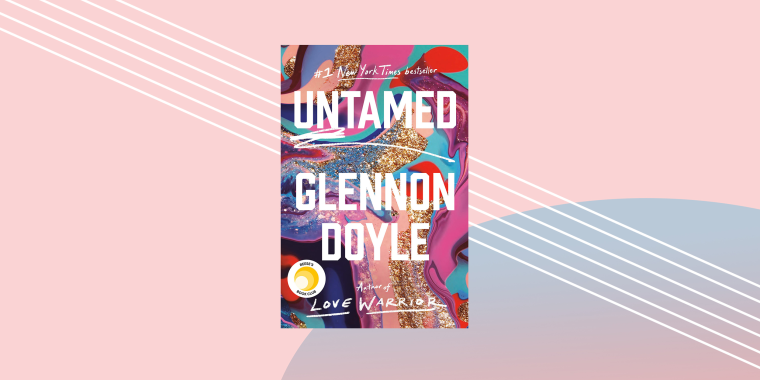 What I've been listening to:
I listen to a lot of meditation music, Bob Marley and Jahnavi Harrison. I created a playlist of feel-good songs too on Spotify. I'm all about the positivity and putting good energy out. We need it!
My go-to snack:
I have been eating a lot of popcorn. There hasn't been a day I haven't eaten it.
My quarantine uniform:
Honestly, I'm rotating the suitcase of clothes I brought to Nashville and only planned on being here for two weeks, so it's the "dressier" clothes on top and a comfy bottom, usually a pajama pant or yoga pant. So fancy.
"'Talking To God' is a song about those moments when we ask the questions we desperately want the answers to," Metz recently said of her new single. Listen to it below.