"This Is Us" star Chrissy Metz made her first-ever appearance on "The Ellen DeGeneres Show" on Thursday and the actress used the opportunity to drop a few hintsabout her character's sudden decision to undergo gastric bypass surgery, revealed in a recent episode.
Metz explained to DeGeneres that she signed on to the hit NBC show knowing her character, Kate Pearson, a 36-year-old personal assistant who struggles with her weight, would shed pounds as part of her storyline.
"Like most actors, we are chameleons. We play different roles. Like Christian Bale lost all that weight for 'The Machinist," Metz told DeGeneres. "So I was like, 'Oh, I hope I get to lose weight. Because that's a win-win for me."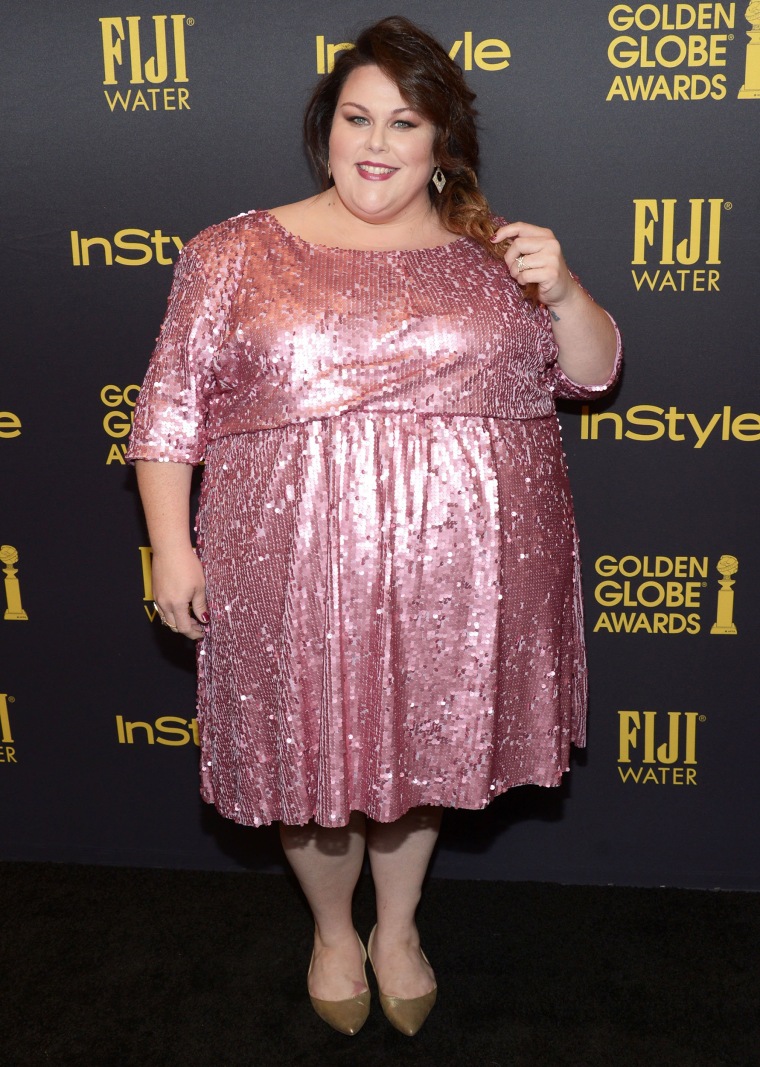 DeGeneres asked Metz how she intended to lose weight quickly enough to reflect the "fast fix" of weight loss surgery.
RELATED: Chrissy Metz required to lose weight for 'This Is Us' — but it was a 'win-win'
"It is a fast fix, and it's not always the right answer," Metz, 37, agreed, but coyly refused to elaborate about what's in store for Kate.
"So maybe you don't do it?" wondered DeGeneres.
"Who knows?" Metz said, adding that right now frustrated Kate "wants a quick fix."
Kate made the sudden decision to undergo weight loss surgery after enduring a harrowing plane flight and splitting with her boyfriend Toby, whom she met in Overeaters Anonymous.
But Kate's weight, said the actress, is "not about the food. That's the symptom."
"We'll get to see all the details," she teased.
"This Is Us" airs Tuesdays at 9 p.m. ET on NBC.