Happy anniversary, Chrishell Stause and G Flip!
The "Selling Sunset" star is celebrating one year with G Flip, the stage name of Australian musician Georgia Flipo. She showed them some love on an Instagram story on March 15.
In the photo, Flipo, who uses they/them pronouns, is sporting a big smile and carrying a bouquet of red roses. Stause used three fire heart emojis and wrote, "Our first year is gonna be hard to beat, but here's to trying!"
"I love you babyyyy," she added with a smiley emoji. "Happy anniversary."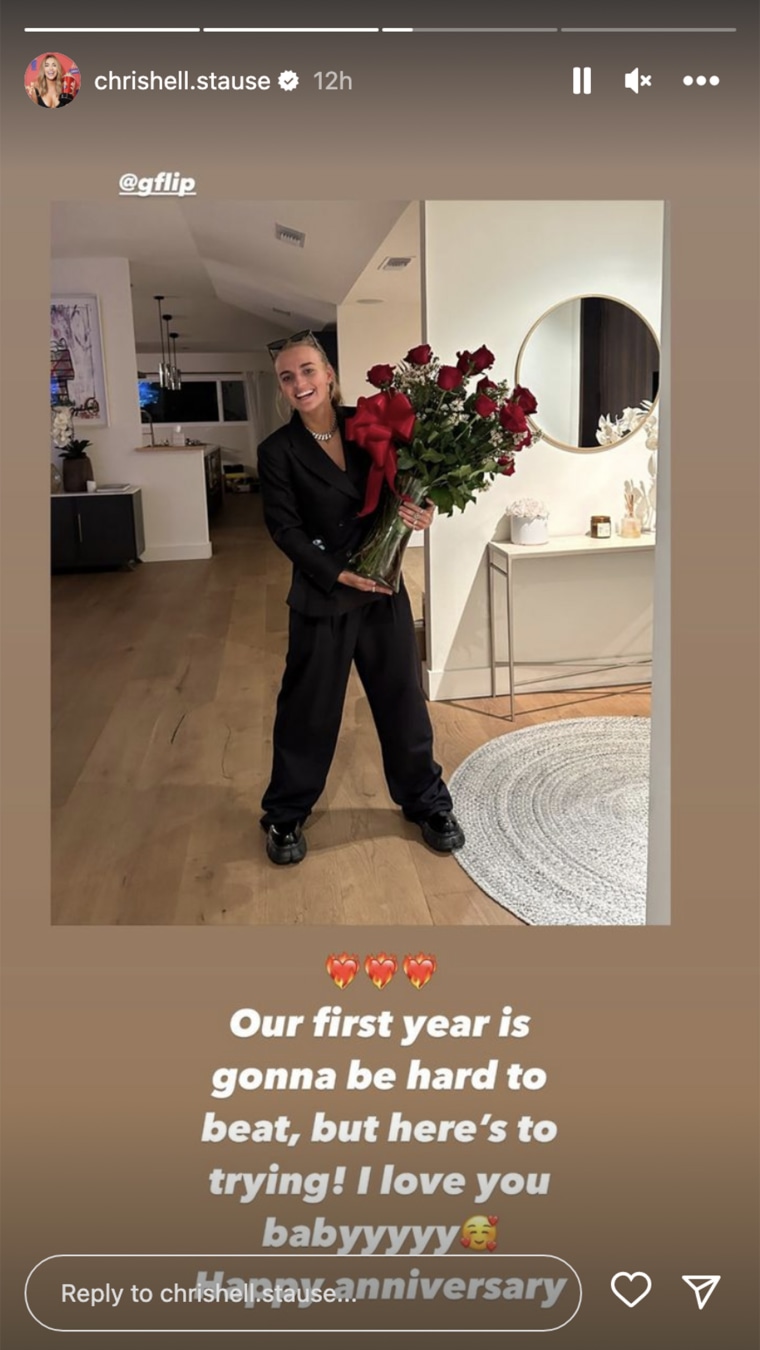 Flipo was also spreading the love on the couple's big day, posting a picture of Stause smiling with a margarita glass on her Instagram story.
"365 days adoring you," they wrote with a red heart emoji.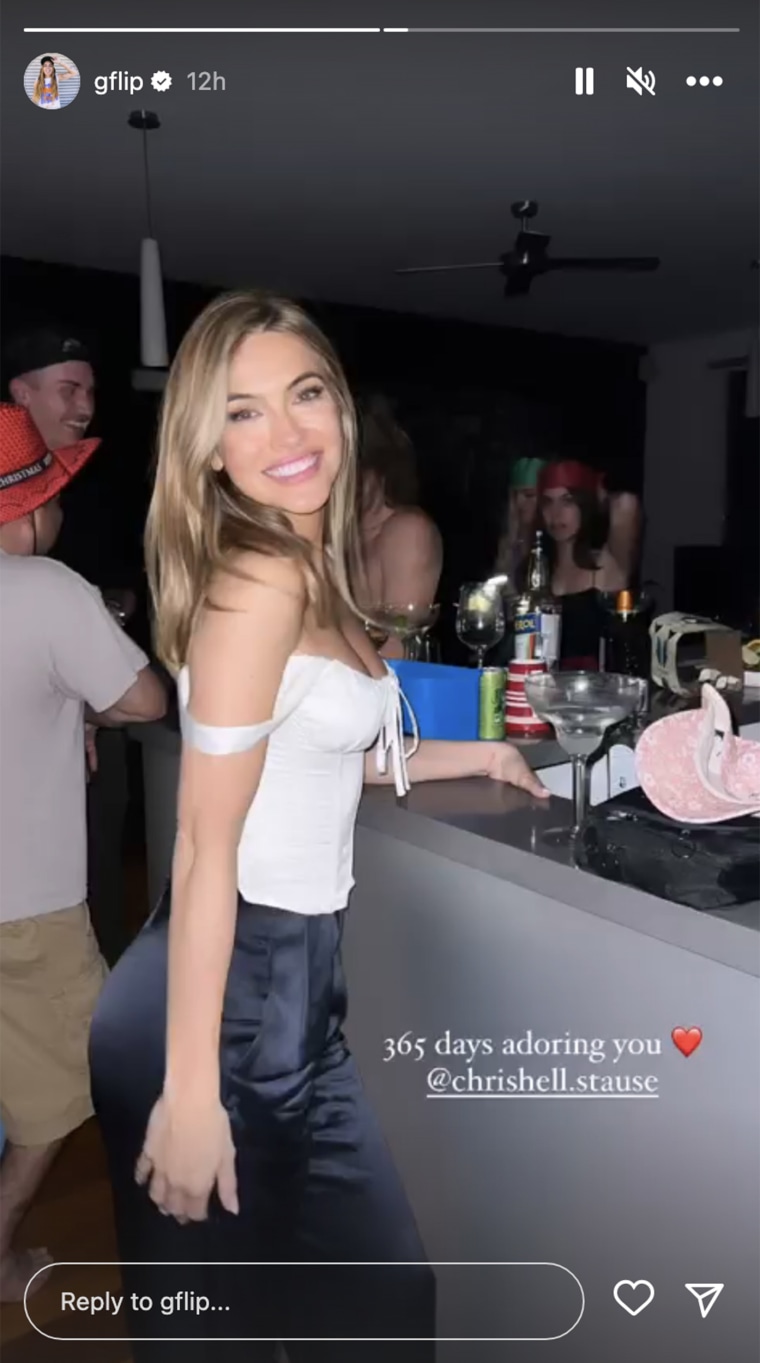 The television star confirmed her relationship with the 28-year-old in May 2022 during a "Selling Sunset" cast reunion, though rumors had been previously circulating about the two based on social media.
"You don't get to choose where you meet someone. You don't get to choose when you meet someone in their life," Stause said at the time, referring to their 13-year age difference.
"So recently, I've met someone that is in a different place in their life as well," she continued. "I recently have been spending a lot of time with someone that's very important to me. Their name is G Flip."
In a recent Vogue Australia story, the two opened up about their relationship following an "unbelievable flood of trolling."
Their origin story in Vogue differs, however, from the one she said on the reality show reunion, in which Stause told the group that they met after Flipo asked her to star in a music video.
Stause has since clarified that they met at a Halloween party in 2021.
"I rocked up to Chrishell's party totally by myself and I forced myself to talk to people and make friends," Flipo told the publication. "Chrishell got stood up and then we ended up kissing."
At first, Stause characterized it as a casual kiss between friends. "I definitely still thought I was straight at that party!" she said, going as far to apologize to Flipo for "being straight." 
Months later, they reconnected when the musician was planning to make a move to Los Angeles and was looking to meet new friends. When Stause offered to help Flipo rent a home in L.A., she started to notice her feelings had grown.
"I specifically remember because it was the same feeling you would have when somebody you have a crush on gets a little too close into your space and you get a little … flustered," she said.
Stause has since said she's "attracted to energy, not whatever physical thing that people have in their head."
At the time, Stause was slated to be on a dating show, but realized she was falling for Flipo. After the two confessed their feelings, Stause turned down the opportunity to join the show and they began their relationship.
"It was the best 'no' I've ever given," she told Vogue. "That would've been a great opportunity to find someone. But this is what I was trying to find."
The 41-year-old was previously married to "This Is Us" actor Justin Harley and dated "Selling Sunset" co-star and boss Jason Oppenheim.