There's no doubt about it — it's a good time to be Chris Pratt.
The actor landed a spot on Time's 100 Most Influential People list, starred in two of the biggest films of 2014, landed the lead role in the highly anticipated fourth film in the "Jurassic Park" franchise, and he's the happy husband of Anna Faris and proud father of their 2-year-old son Jack.
But as he revealed on TODAY Monday morning, he doesn't want to pinch himself.
"When you pinch yourself, it's to see if you're dreaming and it'll wake you up," he explained to TODAY's Carson Daly. "I wouldn't want anyone to pinch me right now, because if I did wake up, I'd be pretty pissed."
Who could blame him? He really is living the dream. And he's about to share part of that dream on the big screen in "Jurassic World."
"Being part of a movie that was essentially my 'Star Wars' — it was like my first event movie, I saw it in the theater — it blew my mind!" he said of making the film." To be in that ... it's just crazy."
Promoting it is a bit crazy, too, especially for a dad who wants to stay connected to his young son back home.
"I'm just really trying to find a way to be present, even when I'm not there," he explained. "With technology now, you can do that more and more."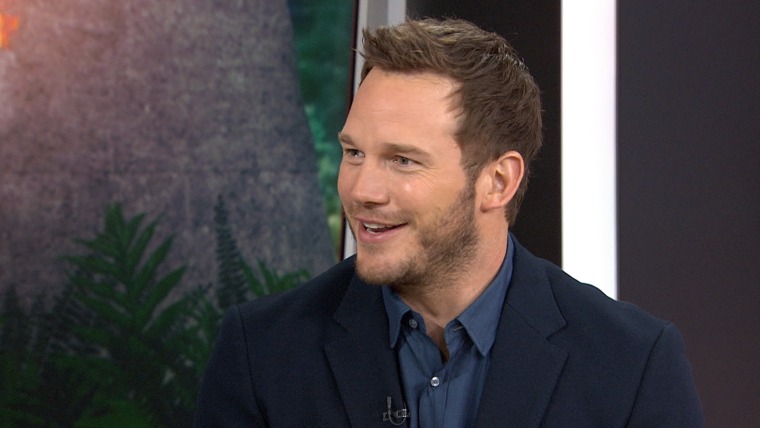 Which is a good thing because, as he stressed, "Family life is great!"
"Jurassic World" is from our sister company, Universal Pictures. It opens in theaters nationwide Friday.
Follow Ree Hines on Google+.