Anyone searching for important rules in life applying to everything from tending to the soul to covertly using the bathroom at parties, Chris Pratt has you covered.
The "Jurassic World" star used the occasion of winning the Generation Award at the MTV Movie and TV Awards on Monday night to impart his deep and funny "Nine Rules from Chris Pratt, Generation Award Winner."
"Number one, breathe. If you don't, you will suffocate," he began. "Number two, you have a soul. Be careful with it."
Pratt decided to share what he's learned in life after accepting the award from his former "Parks and Recreation" costar Aubrey Plaza and current Jurassic World costar Bryce Dallas Howard. He thanked his parents, brother and sister before giving a special shoutout to his son, Jack, 5, and then providing his fans with his own brand of wisdom.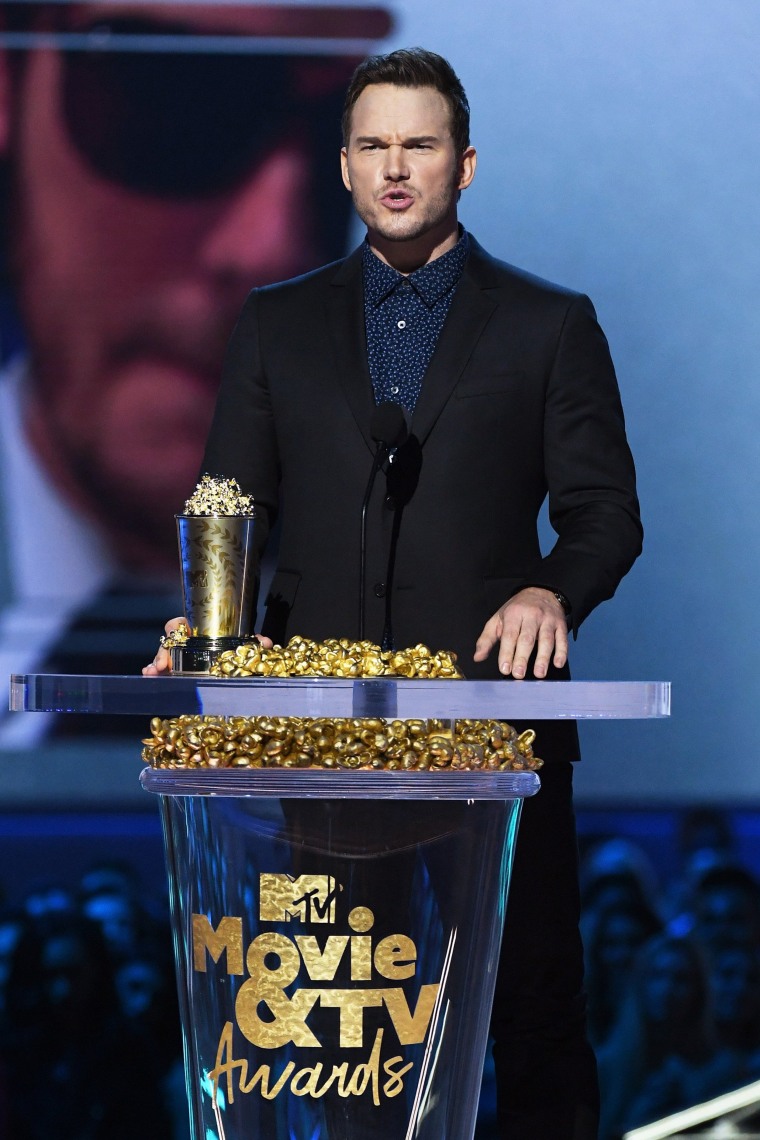 "Number three, on't be a turd. If you are strong, be a protector. If you are smart, be a humble influencer. Strength and intelligence can be weapons, so do not wield them against the weak. That makes you a bully. Be bigger than that,'' he said.
Pratt, 38, is all about having fun with his young fans, as he showed in surprising kids from the Boys and Girls Club of America at an advance screening of "Jurassic World: Fallen Kingdom" last week.
He also had some words on Monday about the importance of religious faith, being a good person and how to go to the bathroom at parties without, uh, creating a stink.
Pratt then wrapped it up with his final rule.
"And finally, number nine, nobody is perfect. Nobody. None of us, not you. People are gonna tell you you're perfect just the way you are, you're not! You are imperfect, you always will be, but there is a powerful force that designed you that way. And it loves you, it accepts you for exactly who you are.
You always will be, but there is a powerful force that designed you that way, and if you are willing to accept that, you will have grace. And grace is a gift. Like the freedom that we enjoy in this country, that grace was paid for with somebody else's blood. Do not forget that. Don't take that for granted."
Amen, Chris.
Follow TODAY.com writer Scott Stump on Twitter.